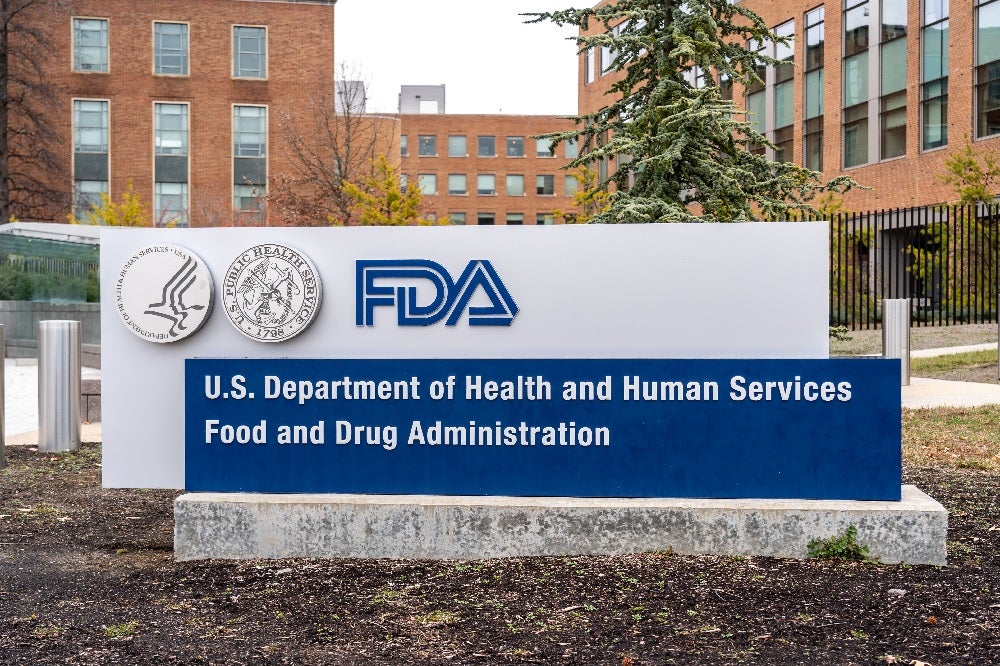 While one or two US Food and Drug Administration (FDA) delays to regulatory review in a single drug class may not raise concerns, five delays for a single drug class in less than one month will definitely draw attention.
The first was AbbVie's announcement on 17 March that a review of its supplemental new drug application (sNDA) for its Janus kinase (JAK) inhibitor, Rinvoq (upadacitinib), in psoriatic arthritis (PsA) would be delayed by three months. This stemmed from an FDA request for an updated risk-benefit assessment for the drug, which the agency required additional time to review. At the time of the announcement, it was revealed that a similar request had been made for the drug's application in atopic dermatitis (AD). So it was no surprise when the company announced on 2 April that the sNDA review for AD would also be delayed.
This week, it was announced that Eli Lilly and Incyte were facing a similar delay for their drug, Olumiant (baricitinib), in AD, and that Pfizer's two JAK inhibitors, Xeljanz (tofacitinib) and abrocitinib, were also facing delays in ankylosing spondylitis (AS) and AD respectively.
The JAK drug class has faced problems from the start, with the FDA requiring more data on Pfizer's Xeljanz for rheumatoid arthritis (RA) in 2012 during the first review of a JAK inhibitor in an autoimmune disease. Concern over the risk-benefit profile for the drug's higher dosage led to it only being approved in the lower dose. This theme has continued for other JAK inhibitors seeking US approval.
The higher dosage form came up in complete response letters (CRLs) for Eli Lilly/Incyte's Olumiant and Galapagos/Gilead's Jyseleca (filgotinib) submissions in RA in more recent years. In August, the CRL for Jyseleca also raised concerns over a signal seen in preclinical studies on testicular toxicity, causing the FDA to request data on sperm parameters across multiple autoimmune indications, including RA, PsA, AS and non-radiographic axial spondyloarthritis.
Although these studies are ongoing, the scrutiny and high bar for approval by the FDA spooked Jyseleca's developers enough for them to withdraw their application for RA in the US and restructure their commercialisation deal in December. The European Medicines Agency (EMA) did not require such studies for Jyseleca's approval and has been more lenient on the drug class as a whole, allowing approvals for the higher dosage forms of Olumiant and Jyseleca in RA. All FDA-approved agents in this class carry a boxed warning for risk of infections, thrombosis and malignancies.
The most recent blow to this drug class, and the most likely reason for regulatory delays, stems from the release of data from a required post-marketing study of Xeljanz in January. The data showed that the drug had significantly higher rates of malignancies, venous thromboembolism and major adverse cardiovascular events (MACEs) like myocardial infarction compared to rates with tumour necrosis factor (TNF) inhibitors. It seems likely that the FDA has requested similar data from developers for applications that are still under consideration, and have now requested additional months to review it.
GlobalData assumes that the delay in Rinvoq's review for PsA will result in approval late in the second quarter of this year, rather than the first quarter as originally assumed. If the drug is still approved, this delay is anticipated to be only a minor setback to the company, as it will not substantially change the drug's positioning for the indication, as Xeljanz has already been available for PsA for more than three years. Delays in AS and AD could have more substantial ramifications.
For AS, Pfizer's application was accepted by the FDA in November, with a Prescription Drug User Fee Act (PDUFA) goal date of the second quarter of this year that has since been pushed to the third quarter. AbbVie submitted an earlier regulatory application in August. While there has been no announcement of a delayed review of Rinvoq in AS, trends suggest that AbbVie may have reason to be concerned. For AD, these delays now put Olumiant, Rinvoq and abrocitinib on track for approval in the third quarter.
Experts have, however, suggested that the FDA may be signalling concern over the risk-benefit profile of JAK inhibitors, with a lower threshold for acceptance of safety signals in this dermatologic condition, and that plans for an advisory committee meeting may be underway. If this is the case, the future of JAK inhibitors in AD may be at risk from further delays, and dermatologists' perceptions of the drug class may suffer.
The latest string of news may feel like déjà vu to many who have followed this drug class over the past decade, as the FDA is once again pushing back on JAK inhibitors due to safety concerns. Although Xeljanz and Olumiant each received CRLs for their filings in RA, the drugs did eventually gain approval, albeit at their lower doses. The CRLs for Xeljanz in PsO and Jyseleca in RA ultimately led to discontinuations of the drugs in their respective indications.
With so many concerning events, it is currently unknown whether this will be the final nail in the coffin for further JAK inhibitor development. Although no CRL has been issued yet in AD, it may be an early sign that the FDA is keeping a careful watch on safety signals in JAKs.