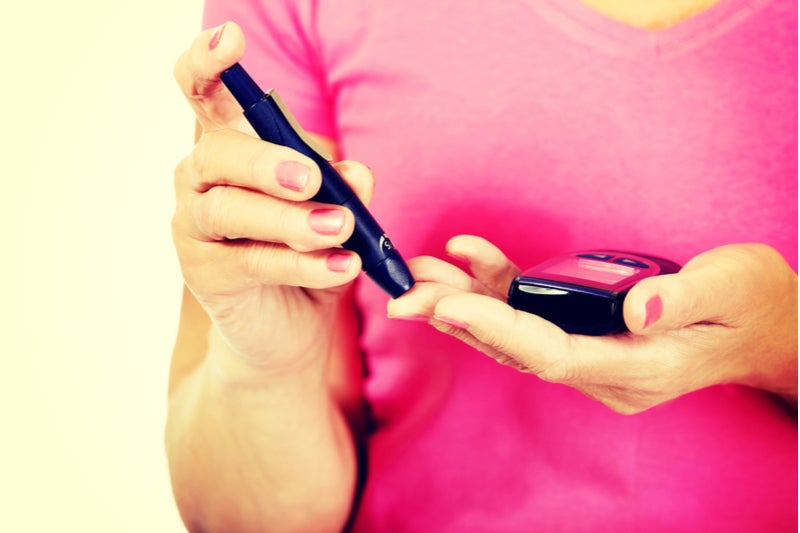 Currently, sales of all pharmaceuticals for diabetes treatment represent over 75% of the total sales for metabolic disorders, while more than a decade ago, they represented below 40%.

Eight out of the 10 top-selling drugs in the metabolic disorders space are diabetes drugs, but none of these drugs (with the exception of Eli Lilly's Trulicity) will be among the top 10 drivers of growth over the next six years, as most of them have reached the peak of their sales and are slowly being replaced by newer drugs.
Diabetic drug development
Novo Nordisk's Ozempic and Rybelsus, Eli Lilly's Trulicity, and AstraZeneca's Farxiga will be the only diabetes drugs among the top 10 drivers of growth in the metabolic disorders space, pouring altogether over $15B into the diabetes money pot by 2025. Some of the top drivers outside of the diabetes space will include Pfizer's Vyndaqel for familial amyloid diseases, Amarin's Vascepa for hypertriglyceridemia, and Amgen's Repatha for dyslipidemia.
Rybelsus represents the key novel therapy in the diabetes space – it has been recently approved in the US and is expected to be approved in Europe and Japan in 2020. The drug shares the same active ingredient as the injectable Ozempic and is the first oral diabetes drug from the Glucagon-like peptide 1 (GLP-1) class of therapies. Sales of Rybelsus and Ozempic will far more than offset the imminent patent cliff of Novo Nordisk's blockbuster therapy, long-acting insulin Levemir, whose patent expired this year.
Diabetes prevalence is going to increase steadily over the coming years
The diabetes market has long been a lucrative space for drug developers, as this disease is highly prevalent, with numbers continuously increasing and reaching 10% of the population in some parts of the world.
According to a GlobalData study, 165 million people were diagnosed with type 2 diabetes globally in 2018, a number that is going to increase to 212 million by 2028. Total prevalence including the undiagnosed population is suspected to be much higher, with some estimates going to over 400 million.
It comes as no surprise that many major pharmaceutical companies have been investing in this area, leading to an enormous number of marketed branded therapies as well as a rich pipeline, which is predominantly filled with 'me-too' therapies entering a very saturated market.
Cardiovascular and renal outcomes will be increasingly important for all metabolic drugs
A growing body of scientific evidence is showing the interconnectedness between metabolic disorders and cardiovascular and renal diseases. People with diabetes have up to four times higher risk of death from heart disease and between 10% and 40% of diabetics will experience kidney failure.
An increasing number of scientists and drug developers are now focusing on understanding the functional links between these diseases to jointly address cardio-renal-metabolic risks, which should eventually lead to better and more holistic treatments.
Artificial pancreas is coming closer to reality
In the near future, an alternative to pancreas transplantation for people in advanced stages of diabetes will be the use of an artificial pancreas device, also known as the closed-loop control of blood glucose in diabetes. The artificial pancreas is a system that combines continuous glucose monitoring, a control algorithm, and an insulin pump device. Very recently, the FDA approved a new closed-loop insulin delivery system for people with type 1 diabetes. The device developed by Tandem Diabetes Care uses a software system that lets people with diabetes customize their treatment and automatically adjust their insulin levels.
Tandem's Control IQ algorithm is the first insulin dosing software approved under the FDA's new "interoperability" approval pathway. Other closed-loop systems have already been approved, but the main difference with this software is that patients can build a personalized system using other sensors and pumps that have the same designation from the FDA. Many companies and academic institutions have been making an effort to make the artificial pancreas a reality, with Medtronic currently being at the forefront. This latest approval of Tandem Diabetes Care technology brings these endeavours one step forward to a fully automated 'closed-loop' artificial pancreas, which ideally should function as closely as possible to a real pancreas.
Digital will play an increasing role in diabetes prevention and management
Digital transformation in healthcare, including the use of artificial intelligence (AI) and big data, will be a game-changer in diabetes space. These technologies have the potential to revolutionize the treatment of diabetes by employing continuous remote monitoring of patients' symptoms, physiological data, and environmental factors through the use of wearable tech, sensors, and smartphone technologies.
The enormous number of key parameters expected to be obtained through the use of innovative tech and analyzed with the sophisticated machine learning algorithms will have a profound impact on diabetes prevention and management.
Personalised medicine will start penetrating the diabetes space
Patient-centricity and personalized medicine are a rising theme in healthcare. Oncology is currently the most advanced field in terms of personalized molecular diagnosis and tailored treatment based on genetics. However, diabetes research is experiencing rapid progress too.
Although the studies so far have not shed enough light on the genetic contribution to the phenotype of heterogeneous metabolic diseases such as diabetes, big data that is currently being accumulated through the use of digital technology will soon lead to better characterization of the clusters that may define specific subtypes of the disease, leading to more tailored treatments and better outcomes.