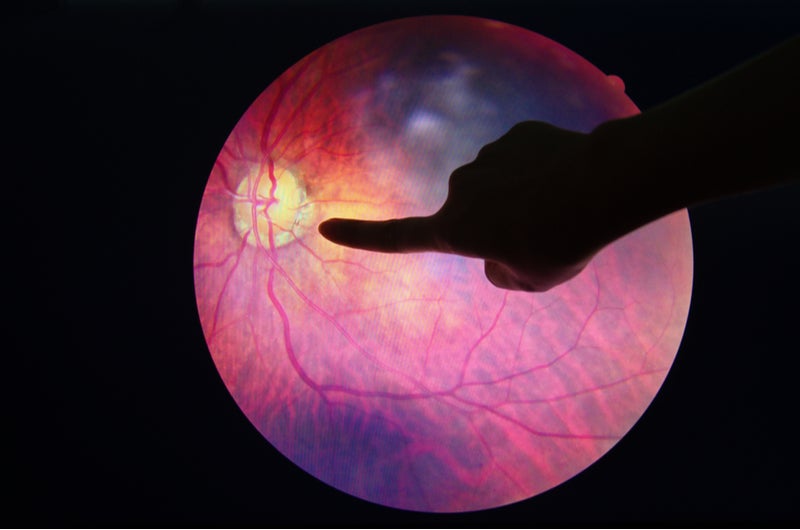 November in the US is Diabetes Awareness Month and Diabetic Eye Disease Awareness Month. 
Diabetes is a disease that results from high levels of blood glucose, which can lead to diabetic eye complications, among other diseases. Diabetic retinopathy is an eye disease in people with diabetes that occurs when blood vessels in the retina are damaged. This complication can develop in people with poorly controlled type 1 or type 2 diabetes and can eventually cause blindness. 
GlobalData epidemiologists estimate that there were over 5.4 million diagnosed prevalent cases of diabetic retinopathy among men and women ages 20 years and older in the seven major markets (7MM: the US, France, Germany, Italy, Spain, the UK and Japan) in 2018 (Figure 1). Japan had the most diagnosed prevalent cases of diabetic retinopathy, with over 3.5 million cases in 2018.
In all markets except for Italy and the US, men accounted for over 50% of diagnosed prevalent cases of retinopathy in 2018. Out of the 7MM, men in Japan accounted for the highest proportion of cases compared to women, at 65% versus 35%, respectively. 
Although the relationship between diabetic retinopathy and sex is unclear, sex may be a significant risk factor of the disease. The number of people with diabetic retinopathy is expected to increase, along with the growing number of people with diabetes. Researchers are currently developing new screening and diagnosis tools for diabetic retinopathy, such as artificial intelligence screening systems and tests that examine biomarkers of the disease. 
Related Reports
GlobalData (2019). Type 1 Diabetes: Epidemiology Forecast to 2026, May 2019, GDHCER202-19
GlobalData (2018). Expert Insight: US Launches First Vision and Eye Health Surveillance System, August 2018, GDHC1946EI
GlobalData (2018). Expert Insight: First AI Device to Detect Diabetic Eye Disease Gets FDA Greenlight, April 2018, GDHC1711EI
GlobalData (2017). EpiCast Report: Type 2 Diabetes – Epidemiology Forecast to 2026, July 2017, GDHCER154-17
GlobalData (2017). Expert Insight: Diabetic Macular Edema: Eye Screenings Will Be Critical in Preventing Vision Loss, December 2017, GDHC1504EI
GlobalData (2013). EpiCast Report: Diabetic Retinopathy – Epidemiology Forecast to 2022. November 2013, GDHCER051-13