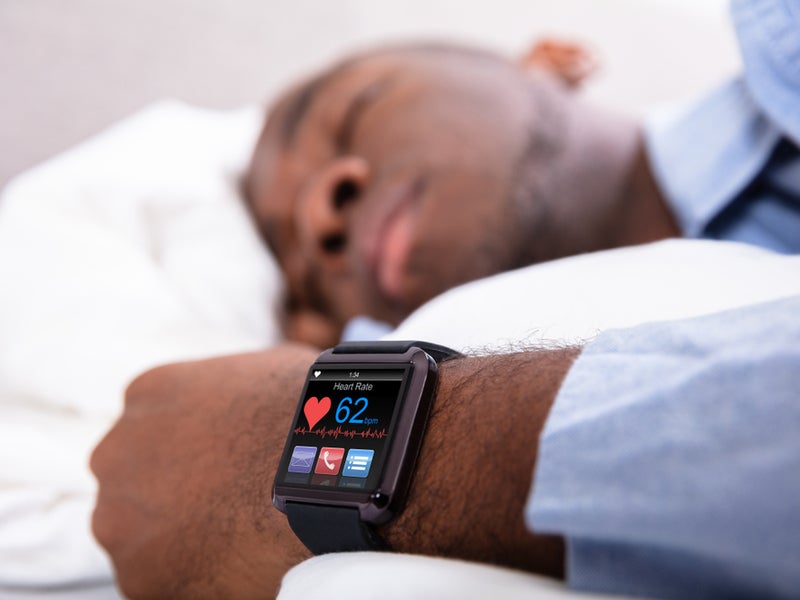 A number of different portable devices can be utilised for the collection of digital biomarkers including smartphones/tablets, smart inhalers, ECG monitors, and sleep monitors. Many of these portable devices are designed for use with companion mobile apps and/or data management systems allowing efficient tracking, analysis, and storage of collected digital biomarkers.
Listed below are key portable devices used in the digital biomarker space, as identified by GlobalData.
Smartphones and tablets
Smartphones and tablets are some of the most ubiquitous and accessible tools to collect health data, allowing continuous and multidimensional evaluation, with both in-built and downloadable applications. Limitations exist, as in-person validation is still needed for many devices, as well as issues with detection bias, the requirement to own a smartphone or tablet, and concerns over privacy. Leaders in this area include Apple, Samsung, Huawei, and Xiaomi.
Smart inhalers
Smart inhalers for asthma and chronic obstructive pulmonary disease (COPD) contain sensors that attach to existing inhalers and passively monitor the use of medication. By capturing the date, time, and number of device actuations, an objective assessment of inhaler adherence can be determined. These devices are Bluetooth-enabled and can be connected wirelessly with smartphones, tablets, or computers to allow data to be automatically transferred from the inhaler. Companion mobile apps or data management systems gather and interpret data, and send information to healthcare professionals. Leaders in this field include Propeller Health, which has established a number of partnerships with biopharmaceutical companies for their respiratory medications including GlaxoSmithKline, Boehringer Ingelheim, Novartis, and Orion. Teva is also active in the smart inhaler space, and launched the Digihaler device in 2019 for its respiratory portfolio. Challengers include Adherium, Cognita Labs, Cohero Health, Amiko, Findair, and NuvoAir.
ECG monitors
There are multiple smart ECG monitors available for both patients and HCPs that can assist in the on-demand detection and monitoring of heart conditions such as AFib. These typically involve using multiple points of finger contact, usually the thumbs, to create a single-lead ECG trace by measuring intervals between successive heartbeats (R-R intervals) (Ramkumar et al., 2018). Companion mobile apps or data management systems allow fast and automatic algorithm-directed interpretation of the data that can be viewed by HCPs. Leaders in this area include Zenicor, AliveCor, and CardioComm Solutions, while challengers include Coala Life, MOCACARE, and myWIWE Diagnostics.
Sleep monitors
Contactless sleep monitors are thin pads that are placed above or below mattresses or devices for beside beds to analyse sleep habits and diagnose potential sleep disorders. They can track movement, breathing, snoring, and environment conditions such as room temperature and humidity. Algorithms analyse the data collected from these devices to determine how long users are asleep, and assess time to fall asleep, sleep cycle length, interruptions, and sleep quality. Users can then use companion mobile apps to view these data, receive sleep coaching, and improve and manage their overall sleep health. Leaders in this field include Apple, Withings, ResMed, and Emfit. Challengers include Turtle Shell Technologies.
This is an edited extract from the Digital Biomarkers – Thematic Research report produced by GlobalData Thematic Research.