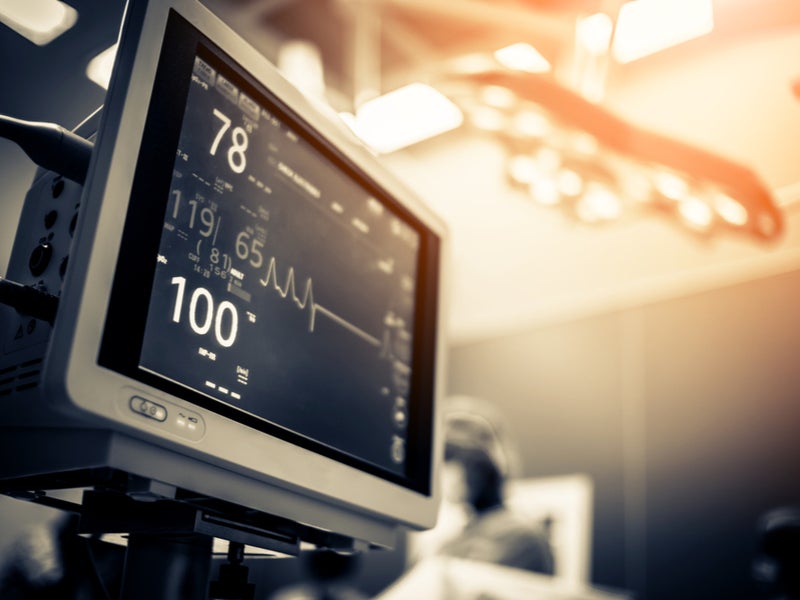 The timeline represents some key developments in the history of connected medical technologies and the emergence of wearable devices, along with technologies supporting the continuous collection of health data.
Listed in the timeline below are the major milestones in the digital biomarker space, as identified by GlobalData.
1960 – Holter monitor, used for recording ECG data
1962 – Origins of cloud computing
1982 – Portable wireless heart rate monitor launched; invented by Polar Electro
1985 – Steve Mann incorporated electronic devices in garments including fibre optic sweatshirts
1994 – The world's first smartphone was launched: IBM Simon
1999 – Kevin Ashton at Procter & Gamble coined the term "internet of things"
2000 – Cyberia survival suit (Reima ) measures biometrics, comms and positioning
2003 – Bioharness (developed by Zephyr Technology ) chest strap with biosensors
2003 – Garmin launches 'Forerunner' sports tracker measuring distance, speed, and heart rate
2006 – NIKE and Apple launch Nike+ iPod incorporating a shoe-worn sensor for running data
2006 – Fitbit launches its tracker for distance, calories, and sleep
2006 – Bluetooth smart technology introduced by Nokia
2009 – The first wireless, networked pacemaker fitted to patient Carol Kasyjanski
2010 – Sensor prices start to drop as capabilities increase
2010 – Apple Smartwatch developed
2010 – Proteus ingestible health sensor approved in Europe
2011 – Smartphone apps to detect skin cancer launched (MelApp, Mole Detective, Skin Vision)
2012 – Wider acceptance of fitness bands
2012 – Storage of health data in the cloud becomes more common amongst the West
2013 – Google "Project Glass" launched with AR glasses with smart capabilities
2013 – First surgery conducted by a doctor wearing Google Glass by Dr. Rafael Grossman
2014 – Number of mobile devices exceeds world population
2015 – Amazon releases Echo/Alexa
2015 – US hospitals pilot remote patient monitoring services using Apple HealthKit
2015 – Freestyle Libre Flash wearable glucose monitor created by Abbot
2016 – Unaliwear launches smartwatch Kanega with more sophisticated functionality
2016 – Google Alpha Go beats world Go champion highlighting scope of deep learning
2016 – Sporting wearable products from Garmin, Vandrico Solutions , Moov , and Jawbone
2018 – Evidation Health launched a chronic pain study to identify digital biomarkers using wearable devices
2018 – FDA approvals of wearable devices as medically accurate ECG/ EKG monitors (KardiaBand, Apple)
2019 – 5G technology trialled and launched in areas of the US
2020 – Volume of health care data estimated to exceed 2,314 exabytes, increasing at least 48% annually
2020 – Roche continues to build out its digital biomarker division
2021 – More employers implement health and fitness trackers as a condition of employment
2025 – The Hashtag generation, Generation Z will be the spearhead consumers for wearable tech
2040 – Deloitte predicts a complete overhaul in healthcare to a personalised, value-based system
This is an edited extract from the Digital Biomarkers – Thematic Research report produced by GlobalData Thematic Research.