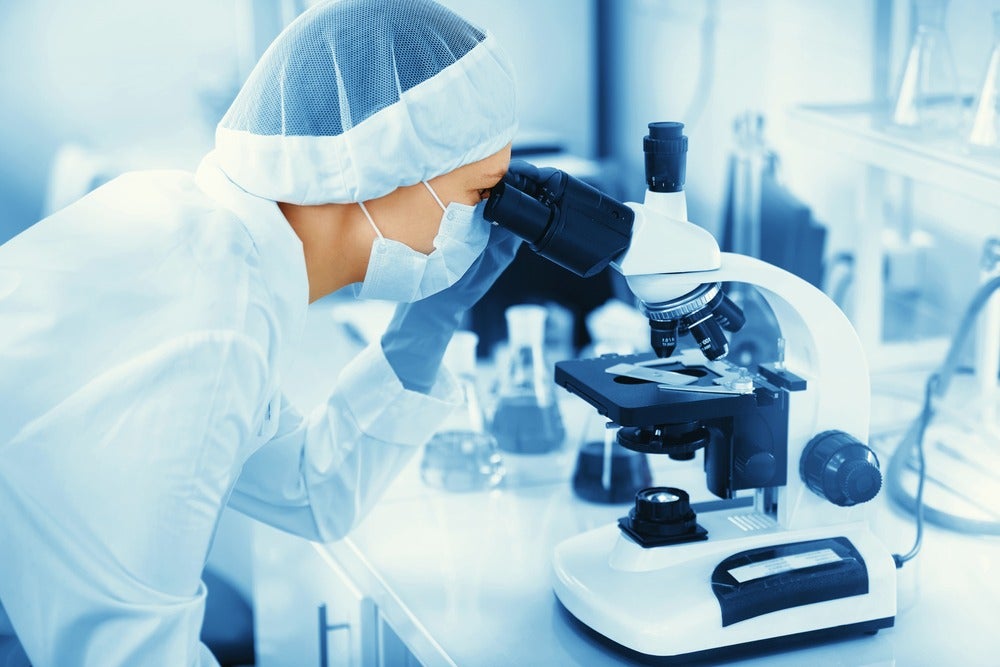 A Silicon Valley company is testing ingestible pills embedded with sensors for cancer patients in a bid to bring digital medicine to the lucrative US oncology market.
Proteus Digital Health said the digital pills can detect and alert physicians and caregivers once chemotherapy pills, or capecitabine, are swallowed.
The product is the first such digital medicine being tested and is being done so for colorectal cancer patients to support treatment regimens and health outcome during chemotherapy, the company said in a 17 January statement.
Digital cancer pills
Each chemotherapy pill is stored with an ingestible sensor that sends a message to a patch worn by the patient, which then transmits information, such as the time, dose and type of oral chemotherapy taken. The tablet is also able to transmit certain physiological responses to the medication to a mobile-friendly platform, also developed by Proteus.
The data can be monitored by the patient and, with the patient's consent, shared with the patient's physician, pharmacist or caregiver. The remote monitoring platform offers an opportunity to help patients adhere to medication and to tailor treatment regimens to individual cancer patients, based on the specific information recorded by the device.
Abilify MyCite
In 2017 Proteus developed Abilify MyCite, a digital pill approved by the US Food and Drug Administration (FDA) that combines Otsuka Pharmaceuticals' antipsychotic drug, Abilify (aripiprazole), with Proteus' ingestible sensor. The drug was developed for people with schizophrenia, bipolar disorder and depressive disorders. The drug has not yet been prescribed outside of clinical trials.
A fast approval process is critical for software-based digital health solutions as constant updating is necessary to keep up with fast-evolving technology.
FDA's Digital Health Software Precertification
The FDA recently unveiled its Digital Health Software Precertification (Pre-Cert) Programme to reduce the time and cost of market entry for software developers that the FDA determines reliably manufacture high-quality digital health devices while providing appropriate patient safeguards.
Although approvals are critical, they are not enough for digital products to effectively penetrate the healthcare system.
Diabetes Manager System
FDA-cleared digital solutions to improve self-management and provide evidence-based clinical decision support have been around since 2010 when WellDoc's first Diabetes Manager System was 510(k)-cleared by the FDA as a stand-alone, over-the-counter product.
However, WellDoc only started to secure reimbursement from 2013, when it brought out a new product – BlueStar – for which the company recruited its tenth patent on 7 January 2019, the company announced.
Prescription mobile app
The first prescription mobile app was Pear Therapeutics' reSET app, which "administers" cognitive behavioural therapy (CBT), a treatment that has been found to be effective for substance use disorders, through a desktop or mobile app. The app was cleared by the FDA in 2017 and launched in partnership with Novartis' Sandoz to reach out to physicians using the pharmaceutical company's marketing and sales force.
Software companies are employing various business strategies to try to gain a larger patient share where seeking reimbursement is critical to ensure greater patient access through routine prescriptions.
The advantage of Proteus' digital chemotherapy pill is that the sensor is held loosely within the capecitabine capsule, which is prescribed routinely by physicians to treat several types of cancers.
Unlike in Abilify MyCyte, the ingestible sensor is inserted into each capsule by the pharmacist; therefore, it does not require additional FDA approval, as Proteus' ingestible sensor was FDA-cleared back on 30 July 2012.
Besides, Proteus arranged for a sort of evidence-based payment structure, where Fairview, the Minnesota health system, only makes payments to Proteus if the cancer patient taking the digital chemotherapy is at least 80% compliant with the medication.
Competition from Voluntis/Roche
Proteus is however not alone in targeting the lucrative oncology market. Voluntis, which already has FDA-cleared diabetes management software on the market – Insulia and Diabeo – has teamed up with Roche and has the oncology market in its sights.
Nevertheless, the commercial value of these digital technologies will be subject to how popular they are with patients and physicians and the success of a payment structure that can offer savings to costs and resources to the US healthcare system.