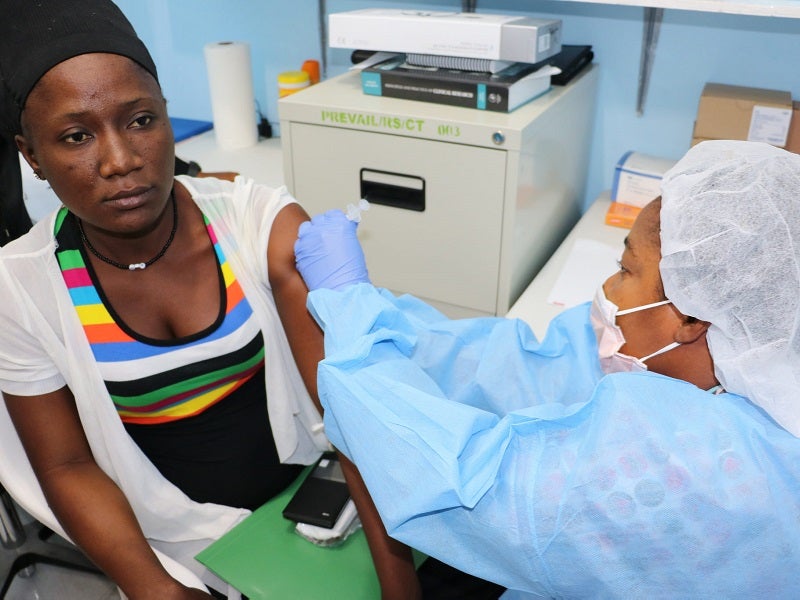 The Ebola outbreak that began in August in the Democratic Republic of Congo (DRC) has now reached over 400 cases, becoming the second largest outbreak in history according to the World Health Organization (WHO). Although relief efforts have been slowed by local conflict, the current Ebola crisis is unlikely to reach the severity of the 2014-2016 West Africa epidemic that infected over 28,000 people. A major difference for this more recent outbreak is the availability of Merck's investigational Ebola vaccine V920 (rVSV-ZEBOV), which has been administered to nearly 38,000 individuals in the DRC under compassionate use.
On November 15, Merck began its submission process of a biologics license application (BLA) to the US FDA for V920. GlobalData believes that the vaccine, which was found to be highly immunogenic in humans for 12 months following single-dose injection, will become the first Ebola vaccine approved by the FDA in 2019. The success of V920 represents a milestone in the global approach to emerging infections, highlighting a continuing need for innovation in adaptive clinical trial design and epidemic preparedness.
Ebola outbreak 2018 vaccine developments requires regulatory adaptability
Ebola is a highly virulent virus with unpredictable disease incidence. As a result, vaccine developers have struggled to respond quickly during outbreaks with investigational products and to continue development when case numbers decline. Of the 57 Ebola vaccine trials that have been planned or conducted, over 80% were initiated from 2014-2015 during the height of the West African outbreak, with a sharp drop in enrollment after 2016. Key opinion leaders (KOLs) interviewed by GlobalData highlight a need for regulatory adaptability around vaccine development for unpredictable infectious diseases like Ebola. Strategies include combining data across more than one outbreak and expanding avenues for post-licensure data collection. In the absence of sufficient clinical cases, other regulatory routes include the FDA's Animal Rule and human pathogen challenge studies, given the appropriate oversight.
Clinical trials for Ebola vaccines must balance statistical study power with ethical considerations, including how participants should be selected and randomised, and what comparator interventions are appropriate. In 2015, V920 was tested in a Phase III trial using a "ring vaccination" strategy for high-risk individual clusters in Guinea, providing the vaccine to close contacts of confirmed Ebola cases, as well as to the contacts of those contacts. Of the 4,539 trial participants in 51 clusters who received immediate vaccination, 100% were protected from infection. A similar approach is now being used in the DRC to curb the spread of Ebola from its current epicentre at Beni to other major population centres, like Goma or Butembo.
Merck's V920's role in tackling the Ebola outbreak
As a licensed product, Merck's vaccine will likely face its first competition from GlaxoSmithKline's GSK-3390107A, a Phase III recombinant vector vaccine based on the Zaire Ebola virus. However, GlobalData believes that Merck's V920 will maintain a competitive advantage on the basis of its stronger immune response profile from clinical testing and clinician familiarity from recent field deployment. Moreover, Merck is positioned to convert on a $5M advanced purchase commitment (APC) established in 2016 with Gavi, the Vaccine Alliance, for procurement of 300,000 doses.
Major challenges remain for global preparedness against Ebola, including logistical hurdles for vaccine delivery like cold chain, storage, and supply. Moreover, experts believe that the value of an Ebola vaccine in an outbreak ultimately depends on the strength of the laboratory networks and data sharing in affected areas. As global organisations like the Coalition for Epidemic Preparedness Innovations (CEPI) continue to address funding for translational and clinical vaccine research, local authorities must focus on establishing the surveillance infrastructure needed for early detection of outbreaks and rapid deployment of vaccines.