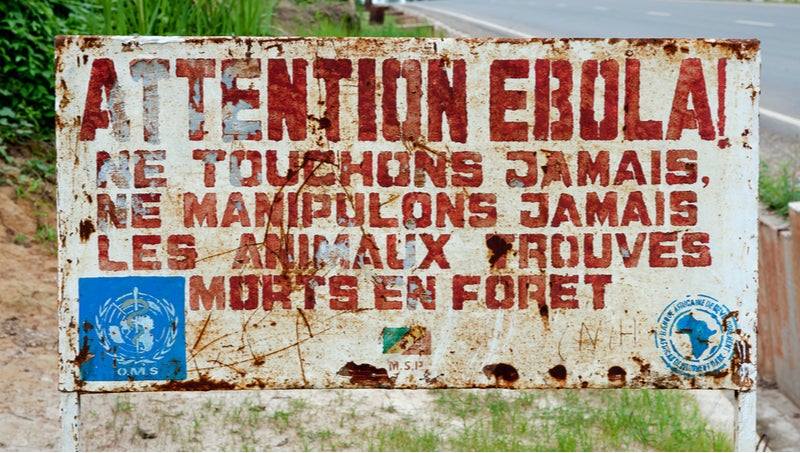 Starting in late 2013, an Ebola outbreak occurred in Western Africa resulting in nearly 30,000 infections and over 10,000 deaths, with an estimated case-fatality rate of 40%.
A state of emergency was declared, and one measure to control the outbreak was the use of an experimental Ebola vaccine, Merck's V920 (rVSV-ZEBOV) in trials employing ring vaccination.
Ebola treatment
Ring vaccination is a strategy where individuals surrounding a suspected case of infection are vaccinated; this strategy has proven effective even for pathogens such as smallpox in the past, and in this case, can be at least credited for control of the outbreak.
In these ring vaccination programmes, the vaccine has demonstrated a remarkable 97.5 per cent effectiveness in preventing transmission of Ebola.
In November 2018, Merck initiated the submission process of a biologics license application (BLA) to the US Food and Drug Administration (FDA) for V920, supported by data indicating that the vaccine is safe and highly immunogenic in humans for 12 months following a single-dose injection.
Given V920's striking efficacy in preventing Ebola infection and subsequent associated morbidity and mortality, it would stand to reason that Ebola is no longer the threat it was once and outbreaks would be relatively easy to manage and control.
However, an Ebola outbreak that began in August 2018 in the Democratic Republic of Congo (DRC) has now reached over 2,500 cases and become the second-largest outbreak in history, and has been declared an international health emergency by the World Health Organization (WHO).
The outbreak of 2013-2016
It must be noted that while smaller in magnitude than the 2013–2016 outbreak, this outbreak has a higher case-fatality rate of nearly 70%, with 1,700 deaths occurring. Making the situation more severe there is little sign of the outbreak slowing, and in July 2019 Ebola was diagnosed in the DRC city of Goma, which is home to over two million people. Should the virus establish a foothold in this large metropolitan area, containment could become exceedingly difficult even in the face of an effective vaccine.
Perceptions around the outbreak are that it is not being addressed rapidly enough, leading to suggestions of implementing a second Ebola vaccine from Johnson & Johnson (J&J) to help stem the virus' geographic expansion.
Further, the minister of health of the DRC submitted his resignation, citing he would be removed by the president of the DRC and there would be complications. Taken together, a grim picture of the state of addressing the outbreak is emerging, but one must ask how it got to be this bad in the first place, especially given all of the lessons learned from the previous outbreak and the availability of Merck's highly effective V920.
Issues with prevention
Experts interviewed by GlobalData report that the underlying issues preventing a resolution of this Ebola outbreak include myriad social and governmental factors, none of which are easily addressed. Vaccine hesitancy, attacks on healthcare workers, and governmental instability stemming from civil war and corruption, coupled with cold chain, storage, and supply issues, as well as surveillance infrastructure deficiencies, will continue to severely blunt a necessary response to this growing threat, which could rival the 2013–2016 outbreak in terms of scale of mortality.
Disappointingly, the potential of increased distribution of V920 or using a new vaccine from J&J will matter little when the infrastructure to implement their usage is damaged or non-existent.
Related reports:
GlobalData (2018). Expert Insight: As Merck's V920 Nears FDA Approval, the Next Chapter of Ebola Preparedness Begins, December 2018, GDHC2151EI
GlobalData (2018). Vaccines for Emerging Infectious Diseases: Funding, R&D, and Global Partnership Strategies, December 2018, GDHCHT018
GlobalData (2018). Expert Insight: Alternatives to the RCT Will Play an Increasingly Important Role in the Fight Against Ebola, June 2018, GDHC1873EI