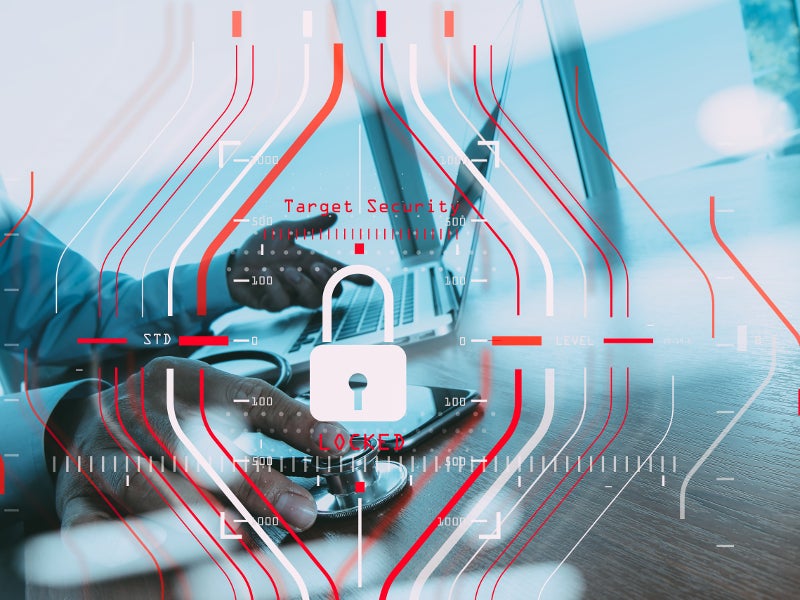 Globally, the EHR market is estimated at $30B and is expected to rise to $40B within the next five years. The report identifies a few of the companies related to the EHR industry, and broadly classifies them into three main sub-segments: EHR software, data and cloud security, and post-breach consultancy services.
Listed below are the leading public companies impacted by the EHR industry, as identified by GlobalData.
AllScripts – US
Allscripts is a provider of healthcare information technology solutions. The company's key solutions include EHR, financial management solutions, population health management solutions, and precision medicine/consumer solutions. The company also offers consulting services, managed IT services, education, hardware, and hosting services. Allscripts caters to retail pharmacies, pharmacy benefit managers, physicians, hospitals, governments, health systems, and post-acute organisations.
Akamai –US
Akamai is the world's largest content delivery network. As video traffic grows, Akamai theoretically benefits. While Apple, Google, and Facebook relied on Akamai in the past, they are now building their own content delivery networks. Additionally, software-defined networking technology poses a serious threat to Akamai, as it simplifies content delivery network technology and makes it open standard. Meanwhile, Akamai is shifting its focus to security.
Check Point Software Technologies – Israel
Check Point Software is a security vendor that provides network security, endpoint security, unified threat management, and mobile security. The company specialises in modular blade products and has recently moved into cloud security, offering its firewall for public cloud environments running over Amazon Web Services and Microsoft Azure. By market capitalisation, Check Point is the second-largest pure-play cybersecurity company after Symantec.
Cisco – US
Cisco has emerged as a force to be reckoned with in security. While 45% of Cisco's revenues are still derived from switches and routers, where growth is flat, its services business comprises 25% of revenues and is growing at 10% per year. Within services, cybersecurity is growing by 15–17% and is a $2B per year business for Cisco. Security is increasingly wired into Cisco's hardware offerings.
FireEye – US
FireEye provides unified threat management, AI-led security, endpoint security, and post-breach consulting services. Its threat prevention and intercept technology is certified by the US Department of Homeland Security. The company is a sub-system supplier to HPE and Check Point, and is a key member of CyberArk's C3 privileged access protection alliance. It owns Mandiant, one of the world's leading cybersecurity consultancies. However, FireEye is not profitable and has a worrying cash burn rate.
Forecepoint (Raytheon) – US
Raytheon makes defense systems for the US and other governments. Over the last four years, it has acquired several cybersecurity companies including Websense, Forcepoint, Stonesoft, and Blackbird. Its cyber intelligence division operates under the Forcepoint brand. It is a leader in network security, endpoint security, data security, and email security.
GE Healthcare – US
GE Healthcare is a global medical device provider that designs, develops, manufactures, and distributes diagnostic imaging and clinical systems; products and services for drug discovery, biopharmaceutical manufacturing, and cellular technologies; imaging agents used during medical scanning procedures; and a range of healthcare IT solutions. .
IBM – US
IBM's Cognitive Solutions Group houses the company's cybersecurity and analytics businesses. IBM's Bluemix cloud computing platform could host its cybersecurity service, which has been trained on Watson, IBM's neurocomputer, for more than year with eight universities. So far, Watson's resources are spread across healthcare, pharmaceuticals, education, and finance.
Imperva – US
Imperva is a leading data security and application security systems vendor that protects critical business information and potentially EHR in the cloud and on-premises.
Intel – US
Intel's core business is the design and manufacture of chips for PCs and servers. In 2010, Intel acquired McAfee, the anti-virus and SIEM vendor, and renamed it Intel Security. In September 2016, Intel agreed to sell 51% of Intel Security to the private equity group TPG, while retaining the remaining 49%.
McKesson Corp – US
McKesson distributes medicines, provides healthcare services, and provides information technology solutions. The company also develops and provides decision-support software and systems to assist clinicians and physicians in clinical diagnosis and treatment. McKesson also offers pharmaceutical and specialty solutions to retail, hospitals, and participating pharmacies. It also provides medical-surgical solutions and prescription technology solutions.
Micro Focus – UK
Micro Focus is a British software company that allows companies to develop, test, and deploy business-critical enterprise applications. Its Sentinel SIEM product is well regarded among large enterprises and is particularly good in cloud-based environments. It has made significant acquisitions such as NetIQand HPE's software division in 2014 and 2017 respectively.
NextGen Healthcare Inc. – US
NextGen is a healthcare solutions provider. The company provides tailored solutions to serve the needs of ambulatory and specialty practices. It offers clinical care solutions and services; integrated, interoperable solutions and services; healthcare financial management, services; and population health management solutions.
Palo Alto – US
Palo Alto Networks is one of the world's leading network security vendors. It is best known for its next-generation firewalls, innovations in application control, endpoint security, and cloud-based malware detection. It works closely with VMware, enabling its products to be used in virtualised data centres.
Qualys – US
Qualys is an established security vendor, particularly strong in application security testing. The Qualys Cloud Platform offers a single, real-time view of a company's security, compliance, and IT. Qualys' Web Application Scanning service has been growing quickly in recent years. However, the Qualys platform is not fully automated, so significant manual input is required.
Sophos – UK
Sophos started as an endpoint security vendor. It now has a broad portfolio of security products and is particularly strong in unified threat management, as well as network security, cloud security, email security, and mobile security. Its cybersecurity solutions are backed by Sophos Labs. It is known for the user friendliness of its unified threat management console and is rapidly gaining market share.
Symantec – US
Symantec is the world's largest pure-play cybersecurity company. The company is moving quickly to counter threats from rivals such as Cisco, IBM, and Microsoft. It invested $4.7B to acquire Blue Coat, a network and cloud security company.
Trend Micro – Japan
Trend Micro is a Japanese company, and a leader in endpoint security. It is also strong in network security, application security, and email security, which are important for protection of EHR.
This is an edited extract from the Protection of Electronic Health Records – Thematic Research report produced by GlobalData Thematic Research.