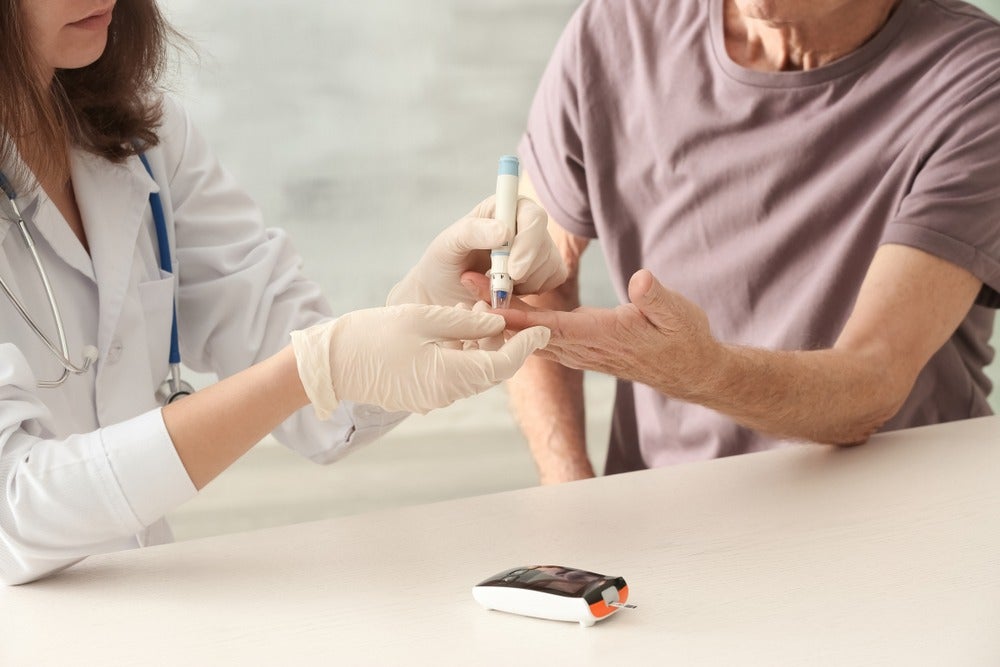 On 4 March, Eli Lilly & Co. announced that it will begin selling an authorised generic of its rapid-acting insulin, Humalog (insulin lispro).
Specifically, Humalog 100 will be sold for $137.35 per vial, which is half the price of the currently branded counterpart. The new insulin will be sold through ImClone Systems, a subsidiary of Eli Lilly. Despite this positive development, GlobalData believes this represents just a first step in addressing the multiple unmet needs related to the treatment of insulin-dependent diabetics.
In the US, the issue of high (and continually rising) costs of prescription drugs has reached a boiling point. On 26 February, a Senate hearing was held in Washington DC on the topic of prescription drug prices, during which top pharmaceutical executives were asked to explain their pricing practices. The seven executives represented: AbbVie, AstraZeneca, Bristol-Myers Squibb, Johnson & Johnson, Merck, Pfizer and Sanofi.
Representing a microcosm of the overall drug pricing trend, the cost of currently-available insulin analogues – such as Eli Lilly's Humalog, Sanofi's Lantus (insulin glargine), and Novo Nordisk's Levemir (insulin detemir) and NovoLog (insulin aspart) – have continued to increase significantly over the past few years, leading to increasing cost burdens for diabetic patients.
This is a matter of great concern and importance for diabetics who are unable to afford their insulin, as they are at an increased risk of complications and death.
Government intervention and regulation
The recent slash in Humalog's price is likely due in reaction to the increasing pressure from the US government. Prior to the Senate hearing in early March, the US Senate Finance Committee sent Eli Lilly a letter inquiring about their rising insulin prices. The letter explained the government's concern over the more than $1 billion that US taxpayers spent on Humalog per year through Medicare and Medicaid.
In addition to Eli Lilly's price reduction for Humalog, the company also launched the first follow-on biologic insulin Basaglar (insulin glargine), in the US in 2016. Basaglar is a biosimilar of Sanofi's basal insulin analogue Lantus, with the former priced at a 15% discount compared to the latter. As a line of defence against Eli Lilly's insulin products, Sanofi also developed a superior version of its Lantus product, Toujeo, a U300 insulin glargine version of Lantus (U100), and launched Admelog, an insulin follow-on to Humalog, in 2018.
Although the arrival of cheaper alternatives is welcome for patients who are unable to receive reimbursement for insulin, key opinion leaders (KOLs) interviewed by GlobalData have emphasised the need to also address the risk of hypoglycemia and patient compliance for insulin-dependent patients.
Diabetes is a chronic disease that results when the body is either unable to produce enough insulin or unable to use insulin effectively. As such, insulin treatments are vital for most diabetics.
Avoiding hypoglycemia, lowering the risk
Hypoglycemia is one of the top safety concerns associated with diabetics taking insulin. In severe cases, it can cause a coma or be fatal. Currently, all available insulin therapies are associated with the risk of hypoglycemia, despite new generation insulins (such as Novo Nordisk's Tresiba [insulin degludec]) having lowered that risk compared to older products.
There is also the issue of significantly decreased compliance among patients using insulin. Most attempts to bring non-injectable insulin to market have been met with failure (as seen with Pfizer's Exubera [insulin human]).
The future of inhalable insulin
Currently, there is one inhalable insulin marketed in the US: Mannkind's Afrezza (technosphere insulin). However, although the drug has the potential to increase patient compliance, the product has stumbled as a result of reimbursement issues, safety issues and physician concerns.
Despite Eli Lilly's bold step in reducing the price of its rapid-acting insulin, significant cost reductions are still warranted across all insulin products belonging to the three major insulin developers: Eli Lilly, Sanofi and Novo Nordisk. By continuing to address the multiple unmet needs that insulin-dependent diabetics face, insulin developers can expect to see increased uptake of their insulin products.
Related Reports:
GlobalData (2018). Stem Cell Therapies in CVMD, June 2018, GDHCHT006.
GlobalData (2017). PharmaPoint: Type 2 Diabetes – Global Drug Forecast and Market Analysis to 2026, July 2017, GDHC152PIDR.