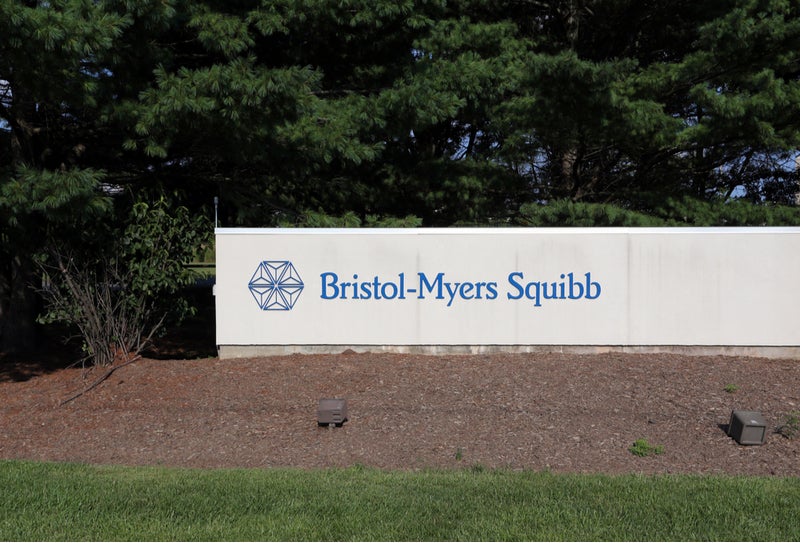 On 28 September, final data from Bristol-Myers Squibb's (BMS) Phase III CheckMate-227, Part 1 study was presented at the European Society of Medical Oncology (ESMO 2019) conference. 
Results demonstrated an increased overall survival (OS) in the first-line treatment of patients with advanced non-small cell lung cancer (NSCLC) using the immunotherapy combination, Opdivo (nivolumab) plus low-dose Yervoy (ipilimumab), compared with platinum-doublet chemotherapy. 
Anti-PD-1 monotherapy or PD-L1/PD-1 inhibitors in combination with platinum-based doublet chemotherapy, with or without bevacizumab are a first-line standard-of-care (SOC) in metastatic NSCLC. Therefore, the combination of anti-PD1 + anti-CTLA-4 presents a new treatment option for advanced NSCLC patients, regardless of PD-L1 expression status, and the shift from immunotherapy plus chemotherapy regimens to immunotherapy-only combinations in NSCLC is quickly becoming realized, with a promise to offer greater long-term survival.
CheckMate-227 demonstrated that, in patients with tumour PD-L1 expression ≥1%, the median OS was 17.1 months for the immunotherapy combination compared with 14.9 months with chemotherapy and in patients with PD-L1 <1%, OS was 17.2 months for the IO combination compared with 12.2 months for chemotherapy. 
Overall when all trial patients, both PD-L1 <1% and PD-L1 >1%, were randomized, OS was reported at 17.1 months for the IO combination compared to 13.9 months for chemotherapy demonstrating that improved survival with Opdivo plus Yervoy was independent of PD-L1 status. Progression-free survival (PFS), objective response rates (ORR) and duration of response (DoR) were also reported to be greater with the IO duo compared with chemotherapy in PD-L1 ≥1% patients. 
However, although the safety profile was consistent with previous reports in NSCLC, the IO combination strategy did require a dose reduction of Yervoy to increase tolerability and to reduce the rate of discontinuation and treatment-related toxicities or deaths. 
The lead study author, Professor Solange Peters of the Centre Hospitalier Universitaire Vaudois in Switzerland, who presented the data at ESMO was realistic about considering the limitations of CheckMate-227 such as the lack of a comparison with current immunotherapy SOCs in PD-L1-positive patients but stated that results of this study are well supported. 
The true potential of these findings to change the treatment practice is currently unknown, and GlobalData envisages that this combination may face greater challenges upon uptake due to the high cost of combining Opdivo with Yervoy which could lead to pricing and reimbursement difficulties. This would leave monotherapy treatments, such as the marketed rival, Keytruda (pembrolizumab), and pipeline competitors, such as Tecentriq (atezolizumab), to gain an advantage in the market. Further, Professor Peters discussed that more information on biomarkers was required to personalize therapy, and urged physicians to compare toxicities, learn from 5-year survival data from trials and to better understand the best treatment regimen for each patient.
Related reports
GlobalData (2016). EpiCast Report: Non-Small Cell Lung Cancer (NSCLC) – Epidemiology Forecast to 2025, November 2016, GDHCER132-16
GlobalData (2016). PharmaPoint: Non-Small Cell Lung Cancer (NSCLC) – Global Drug Forecast and Market Analysis to 2025, November 2016, GDHC134PIDR