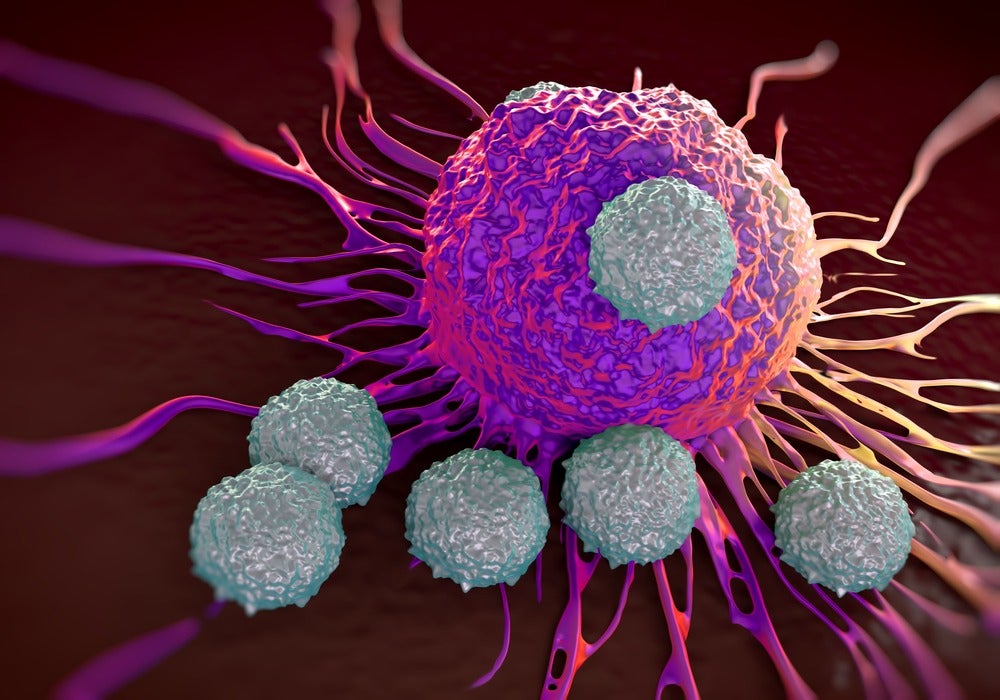 Immuno-oncology (IO) is now one of the pillars of cancer therapy, alongside surgery, radiotherapy, chemotherapy and other targeted treatments. 
Many sessions at the European Society for Medical Oncology(ESMO 2019) conference focus on IO, from a clinical and scientific perspective. However, one session on 29 September, focused on IO from the perspective of the market and patient access.
As Dr Bettina Ryll noted, a new breakthrough medicine has no inherent value, unless a patient is able to access and use it – that is when an "invention on a shelf" truly becomes an "innovation in medicine". 
Dr Miklos Pless presented a slide listing various IO therapies that are approved and reimbursed across Europe. He noted that upon seeing this slide, one might think that there is no IO accessibility issue in Europe. However, he explained that the slide did not provide the full picture and that the ability to receive reimbursement for off-label usage of IO is extremely important because it is a field that is moving very fast. 
The approved uses of IO drugs lag behind the available data and lag behind the current situations in which clinicians will want to use the therapies. For example, a drug may only be approved for second-line usage, but a physician may want to use it in first-line therapy. Pless stated that in his country, Switzerland, they are able to easily get reimbursement for off-label use and so accessibility is not an issue. He shared a story of a patient who was ready to forgo further treatment but was offered Yervoy (ipilimumab) and Opdivo (nivolumab) instead, and three months later had a partial response with reduced pain. However, this is only possible if accessibility is granted – his patient was an individualised case that would have never been represented in clinical trials, and so the flexibility of access was needed, and made a huge difference to the patient. 
André Ilbawi, from the World Health Organisation (WHO) spoke about accessibility in the EU and beyond. A major landmark for IO came in 2019, which was the first time IO was included in the WHO Model List of Essential Medicines. Even in a high-income region such as Europe, Yervoy is not reimbursed in a third of European countries, which leaves over 250 million people without coverage. Most middle to low-income countries do not have access to IO, although Ilbawi specified China and Thailand as being two middle-income countries which have made effective progress in providing access to IO therapy. 
Ilbawi spoke of the challenges of bringing IO therapy to low and middle-income countries, explaining that pricing is not the only issue. First, he states that the market needs to be ready – there needs to be a reliable supply chain and regulatory oversight against substandard and falsified products. In addition, there also needs to be sufficient clinical capability. For example, there is currently limited diagnostic capacity in most middle to low-income countries. Furthermore, Ilbawi mentioned that off-label usage may be safe when backed by science, but there should be some level of assured guideline adherence. Sufficient resources also need to be in place for the management of IO toxicities. The final challenge was appropriateness for patients. Patients would need to be adequately informed of the benefits and risks of IO. 
Ilbawi concluded that IO is currently essential for particular indications, such as melanoma and lung cancer, but the majority of global cancer patients lack access to it. Overall, this ESMO session highlighted that while the latest developments in IO presented at the conference are exciting – the real-world scenario is that most patients will not have access to those therapies, and progress in this regard needs to be made through multi-sectoral dialogue. 
Related reports
GlobalData (2018) Market Access, Pricing and Reimbursement of Oncology Medicines in the 5EU, September 2018, GDHCHT011
GlobalData (2018) Immuno-oncology Development Trends and Opportunities, November 2018, GDHCHT015
GlobalData (2019) Immuno-oncology, to be published