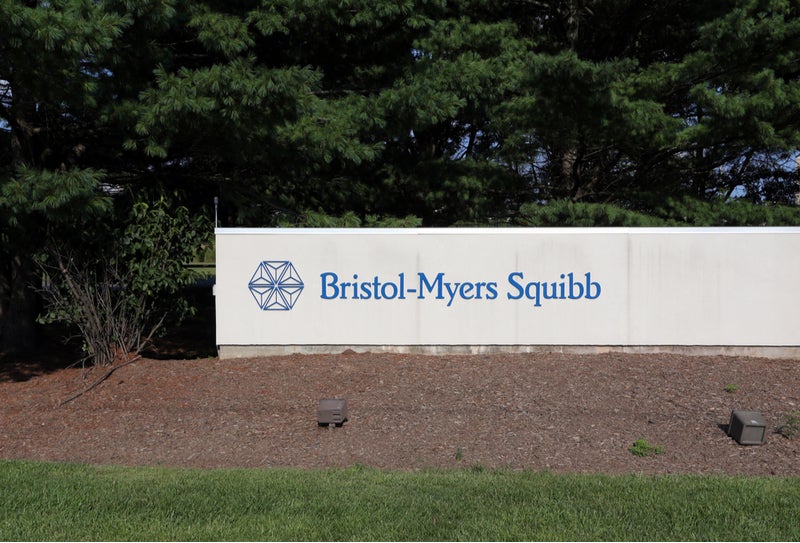 Bristol-Myers Squibb's Phase III CheckMate649 trial in first-line gastric and gastroesophageal junction (GEJ) cancer closed its Opdivo (nivolumab) plus Yervoy (ipilimumab) arm early due to undisclosed side-effect events, a source familiar with the trial said on the sidelines of the recent American Society of Clinical Oncology (ASCO) annual meeting in Chicago, Illinois, US.
A second source, also familiar with the trial, noted there were patient deaths recorded, which lead to the early arm closure. These deaths may not necessarily be due to the combination's toxicity, as the patients experienced disease progression, the second source told this service at the ASCO meeting.
Gastroesophageal cancer treatment
CheckMate649's (NCT02872116) Opdivo/Yervoy arm is noted as closed to enrolment without further details on ClinicalTrials.gov, which was last updated on 22 May. The Opdivo/Yervoy arm was closed sometime last year, the first source said.
It is unclear what caused the deaths, and patients are now being followed to see their overall survival (OS), the second source noted. The open-label CheckMate649 trial has a targeted enrolment of 2,005-patients, has co-primary endpoints investigating progression-free survival (PFS) and OS and is also investigating Opdivo plus chemotherapy versus chemotherapy alone, according to ClinicalTrials.gov.
When asked to comment on this article, Bristol-Myers Squibb (BMS) confirmed that the Opdivo/Yervoy arm had been closed to enrolment. The BMS spokesperson did not offer any detail on why the arm was closed but said that in June 2018 CheckMate649's independent Data Monitoring Committee (DMC) made the recommendation. The DMC also recommended that already-enrolled patients continue receiving treatment and be followed for OS, he said, adding BMS remains blinded by the trial data.
Opdivo's side effects were as expected and were straightforward to handle in the trial, the first source noted. With Yervoy used in a combination setting, its dose is lower than when used in monotherapy, so it has more of a predictable side-effect profile, the first source said.
In the earlier, 1,620-patient, open-label Phase I/II CheckMate032 basket trial (NCT01928394) investigating Opdivo and Opdivo/Yervoy in the second-line setting, 47% of patients who received 1mg/kg Opdivo with 3mg/kg Yervoy experienced Grade 3 or 4 adverse events, while this was 27% in patients who received 3mg/kg Opdivo plus 1mg/kg Yervoy (Janjigian, Y, et. al, J Clin Oncol. 2018 Oct 1;36(28):2836-2844).
Common combination side effects relate to the lung, liver, intestinal and hormone gland issues, among others, public information shows. In clinical trials, adverse events are reported by grade (level of severity) on a scale of 1 to 5, with 5 being death.
No unexpected side effects in Opdivo/chemotherapy arms
Meanwhile, CheckMate649's patients in the Opdivo plus chemotherapy arm have experienced no unexpected toxicities, the second source said. The trial is investigating Opdivo with the chemotherapy combination XELOX, which features oxaliplatin and capecitabine, as well as the combination of Opdivo plus FOLFOX, ClinicalTrials.gov shows.
FOLFOX is easier to administer than capecitabine and cisplatin, with cisplatin having higher rates of immune system-suppressive properties, the second source noted.
Data for CheckMate649 could be revealed at ASCO 2020, the first source said. The trial completed enrolling patients in March, the second source added. In general, it can be a hard task to find gastric cancer patients as they are generally frail and may not tolerate immunotherapy and chemotherapy, but CheckMate649 was straightforward to enrol, the first source added but did not comment on whether this trial had unique elements that made it so.
Analysts estimate Opdivo will have $9.7 billion in sales by 2024 in all indications, while Yervoy is anticipated to bring in $2.1 billion in all indications in 2024. Opdivo's 2018 sales reached $6.7 billion worldwide, which is an increase of 36% from 2017 sales in all indications. Yervoy's was $1.3 billion in 2018 worldwide, which is a jump of 7% compared with 2017 sales in malignant melanoma and renal cell carcinoma.
BMS' first quarter 2019 SEC filings show its US revenues increased due to second quarter 2018 approval of this combination for kidney cancer and increased use in adjuvant melanoma.
BMS has a market capitalisation of $27bn.
by Reynald Castaneda in Chicago
Reynald Castaneda is a Senior Reporter for Pharmaceutical Technology parent company GlobalData's investigative journalism team. A version of this article originally appeared on the Insights module of GlobalData's Pharmaceutical Intelligence Center. To access more articles like this, visit GlobalData.