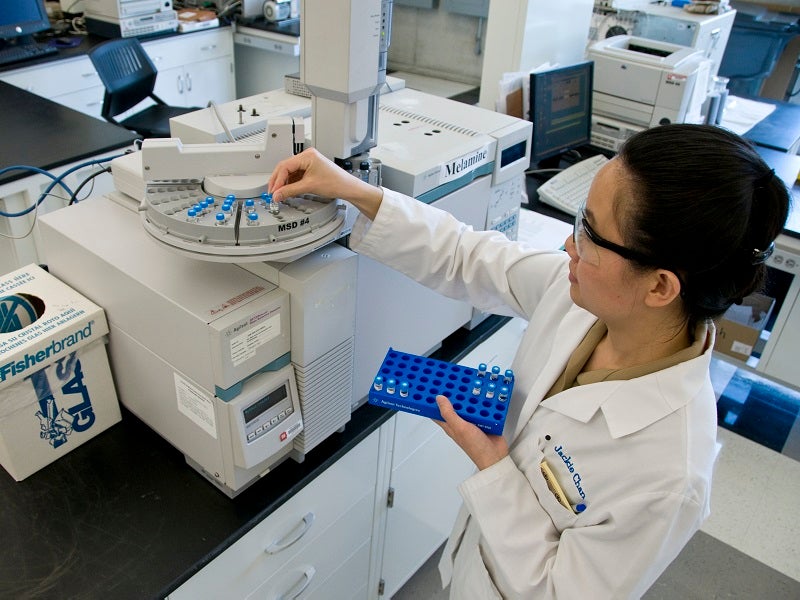 FDA employees returned to work on January 29, following the end of the longest US federal government shutdown in history. But the reprieve may not last long; Congress has approved only temporary funding, which is set to lapse on February 15.
President Donald Trump stated the chances of reaching a deal before the next funding lapse are "less than 50–50" and another shutdown is "certainly an option," the Wall Street Journal reported on January 27. Such a move would force the FDA to once again furlough staff and severely limit operations.
Shutdown ends
In a January 27 tweet marking the end to the shutdown, FDA Commissioner Scott Gottlieb stated, "Words cannot express how pleased I am to welcome all our staff back to the Agency. We've worked hard to continue to ensure the safety of products we regulate during the lapse in funding….I've been candid that it wasn't business as usual at the FDA."
Although the FDA has reopened, the prolonged lapse of funding will have an impact, Gottlieb added.
He told staff there are "still challenges ahead," notably back pay for excepted and furloughed employees; salaries will be paid by the end of the month, he said.
Further tweets from Gottlieb revealed many agency staffers were experiencing difficulties with their access cards for FDA buildings, and their logins for work devices, on January 27.
Ongoing funding questions
The possibility of a second shutdown looms if a permanent federal funding agreement is not reached within two weeks.
Gottlieb had previously described the 2018–2019 shutdown and the consequent lapse in agency funding as "one of the most significant operational challenges in FDA's recent history."
During government shutdowns, FDA staff continues to perform, unpaid, actions "necessary to identify and respond to threats to safety of human life." But given the unprecedented length of the shutdown, the FDA made unusual exceptions, exceeding those in past shutdowns.
The agency expanded excepted activities—those allowed to continue during the shutdown—to inspections of foreign and US drug and pharmaceutical compounding facilities for "high-risk" drugs, beyond "for-cause" inspections. Surveillance sampling of imported high-risk drugs, and devices, and the logistical coordination and laboratory support for inspections and evaluation, also resumed in January.
In a letter to FDA staff on January 11, Gottlieb wrote that some staff, as well as going unpaid, were working "without the bench strength of their normal units." While many employees were furloughed, "important activities are not occurring," he said.
PDUFA and GDUFA funds
During shutdowns, the FDA cannot accept new user fees, which means the agency cannot accept new applications for drugs, including NDAs, ANDAs, and biosimilars (BsUFA pathway).
During the 2018–2019 shutdown, the agency continued assessing existing applications where user fees were paid prior to December 22, 2018. But such carryover funds were limited compared to the scale of the backlog.
Gottlieb warned in mid-January that the Prescription Drug User Fee Act (PDUFA) program would run out of funding first, and that the agency planned to stretch this funding for five more weeks by reducing overhead charges to the Center for Drug Evaluation and Research (CDER) and the Center for Biologics Evaluation and Research (CBER). If a second shutdown begins in February, the agency will run into the same funding restrictions, curtailing drug review work.
An exception to the halt in applications is generic drug applications for which no fee is required, such as changes-being-effected (CBE) supplements and prior approval supplements to approved ANDAs, Amendments, Annual reports, and Applications for Positron Emission Tomography (PET) drugs.
In the case of a second shutdown, sponsors that owe Generic Drug User Fee Amendments (GDUFA) facility fees for FY19 will not be allowed to send them during the shutdown.
Even for the applications that are reviewed during a shutdown, sponsors should expect uneven progress among the applications still being reviewed, according to the Alliance for a Stronger FDA. To make funds last as long as possible and assure that funds are spent on the highest-priority activities, the FDA triages programs, the lobbying group explained.
The FDA considers post-market drug safety surveillance a higher priority than drug review work, because it contributes more directly to patient safety, so during the shutdown, the FDA re-allocated some user fee money for this purpose. The same will presumably happen in the case of a second shutdown.
About the appropriation of user fees for post-marketing surveillance, Steven Grossman, deputy executive director of the Alliance for a Stronger FDA, commented, "Dr. Gottlieb faces a predicament: he is fully committed to user fees and user fee timelines, but his first obligation is to the immediate public health and safety needs of the American people." The FDA's predictable time frames for evaluating drugs are a stimulus to investment, so a lapse in that process is "regrettable," said Grossman.
Approximately 30% of the drug review process is paid for by appropriations—which will not be available during any shutdown. Also, most blood and allergenic extract products are not normally funded by user fees but by governmental budget authority, meaning the FDA does not have carryover funding to continue pending reviews or accept new applications, so this work will be halted during shutdowns, barring emergency activity.
Before the shutdown, the FDA was approving record-breaking numbers of generics. The agency approved 2,048 generics between January and December 2018, and broke records for approval figures in November and December.