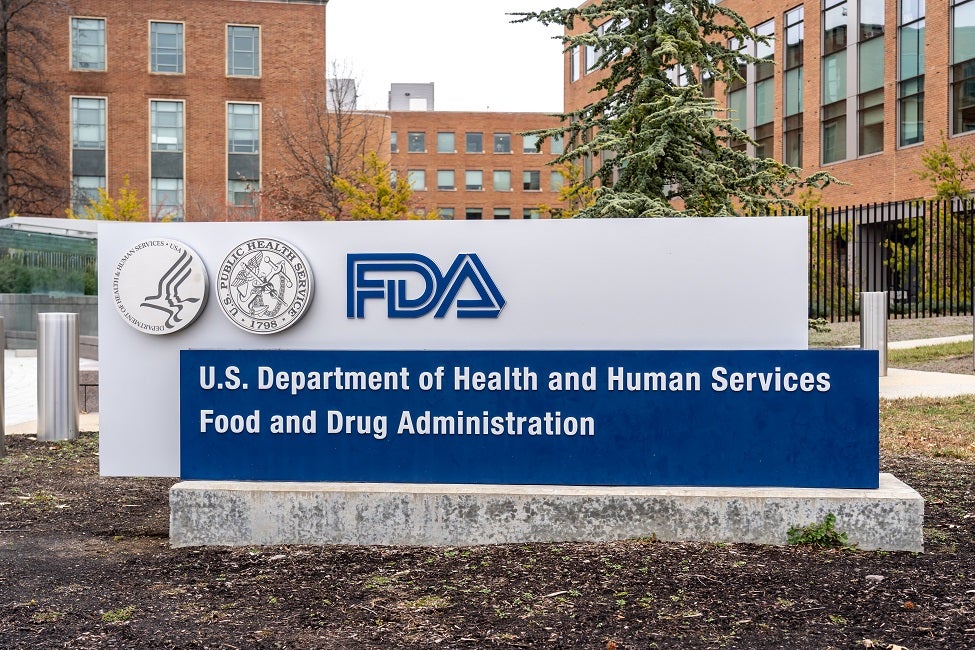 FDA director Robert Califf gave his prognosis for the pharma industry at this year's JP Morgan Healthcare Conference in San Francisco over January 9–12. The US omnibus bill passed in late December 2022 will give the agency greater powers to regulate accelerated approval drugs, while the Inflation Reduction Act's lowering of drug prices will create an uncertain environment for drug developers, he said.
Inflation Reduction Act
Speaking during the keynote panel "FDA & ARPA-H: Life Sciences, Biopharma & Medtech Priorities in a New Year", Califf discussed the Inflation Reduction Act of August 2022, which aims to lower prescription drug prices. While insulin price caps will begin this year, larger effects will be delayed until 2026 – when the US federal government will be allowed to negotiate Medicare prices and demand rebates from drug companies that price gouge. That leaves three years for pharma companies to prepare. Of all the reforms in the Inflation Reduction Act, "it's drug negotiation that is most concerning to industry – does this impact innovation?" asked panel chair Ipsita Smolinski, MD of consultancy Capitol Street.
Cailiff's answer was circumspect. "That's up to… all of us in aggregate. It definitely changes the conditions on which calculations of long-term return on investment is based." He argued that this is nothing new; net present value (NPV) predictions for drugs in pipeline development have always been uncertain; NPV calculations "were wrong almost all the time" in the past, he argued. Nonetheless, Cailiff expressed optimism about US innovation and adaptability in the face of these changes.
Clampdown on evidence-less accelerated approvals
In September 2022, Congress succeeded in passing down-to-the-wire user fee reauthorizations for prescription drugs, generics, and biosimilars (PDUFA, GDUFA, and BsUFA, as well as MDUFA for medical devices). This "skinny" bill passed just in time to continue funding the FDA, with few of the planned amendments. But it was followed on December 22 by the Consolidated Appropriations Act, an omnibus bill granting the FDA $3.5 billion in funding, a $226 million increase on the previous year. "When the omnibus came around much to our surprise a large part of what we wanted passed," commented Califf. The Act specifically reauthorized funding for orphan and rare disease programs, and also reformed the Accelerated Approvals process, moving more power from drug companies to the agency.
It gives the FDA greater authority to remove an accelerated approval drug from the market based on poor follow-up safety or efficacy data. The agency can also specify the trial design for post-approval studies (such as protocol and enrollment numbers), and it can require those studies to have begun before granting accelerated approval and for drug companies to regularly report interim data.
"Accelerated approvals are really important to society and patient populations, and industry," Califf told the JP Morgan Conference. "[But] frankly I've felt for a long time we [at the FDA] didn't hold down the other part of the bargain. If you [a drug company] get accelerated approval, you need to commit to getting answers as to whether it works."
Accelerated approvals can be granted based on unvalidated biomarkers, and the reasonable inference from limited data that a drug's benefits outweigh its risks, he said. But then, "you should have to prove it. Congress has now given us the teeth" to enforce that, he said. From now on, enrollment in a further trial should have started before accelerated approval goes through, "except where there's a good reason," he said.
Califf added, "The biggest change in user fees is a big boost to the biologics area, to hire a bunch more people for cell and gene therapies. It's much needed. It's a hot area." Regenerative medicine regulation is uncharted territory, he said, "because it's a small population and so you can't have traditional evidence development."
New ARPA-H Will Fund "Risky" Projects
Califf was joined on the panel by Renee Wegrzyn, director of the Advanced Research Projects Agency for Health (ARPA-H), an organization created in March 2022 under a different, $1.5 trillion Consolidated Appropriations Act. It sits within the NIH but is independent and aims to "make pivotal investments in break-through technologies… that have the potential to transform important areas of medicine and health for the benefit of all patients and that cannot readily be accomplished through traditional research or commercial activity." It is expected to have several billions of dollars of funding once federal budget requests are passed.
Wegrzyn told JPM that the agency is seeking "diversity" in the projects it picks and will fund both disease-specific investments but also technology platforms, such as manufacturing scale-up projects.
ARPA-H will hire 10–20 project managers in its first year, who will then allocate funding to projects by putting out a call for proposals from companies and academic groups that can solve health problems.
Wegrzyn stressed that ARPA-H operates independently and is exempt from NIH peer review, meaning that it can take big risks in deciding which projects to fund. This risk-taking approach means that the agency is expecting "a little bit of failure," she said. Califf added that ARPA-H and FDA should interact from a project's early stages, especially so stakeholders can plan "what to do to get the thing [drug] paid for."