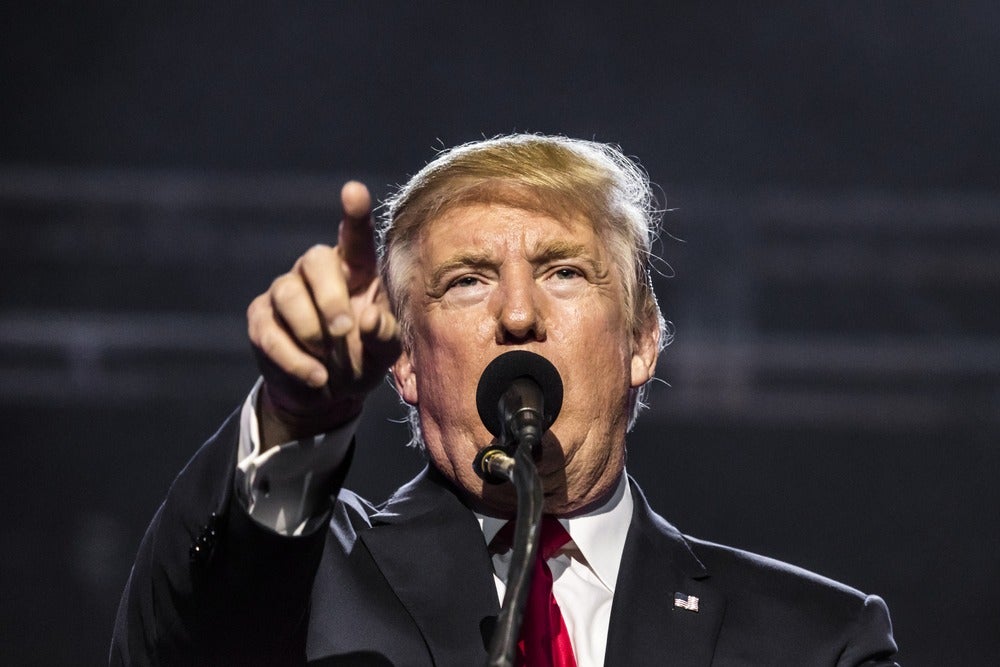 US President Donald Trump has given more power to an obscure government committee tasked with examining foreign business deals, starting with biotechnology, in a move experts have described as "worrisome" and that "could have a severe and significant impact on US innovation and a global impact."
The Committee on Foreign Investment in the United States (CFIUS) is an inter-agency committee under the Treasury Department that is authorised to review transactions that could result in foreign control of a US business and to block deals in the name of national security.
CFIUS: the return of a cold war relic
CFIUS has been largely ignored in recent decades and was, up until recently, considered "a relic of the cold war era," said Monica He, Director, International Affairs, Biotechnology Innovation Organization (BIO) and former US Trade Representative.
She was addressing a panel looking at CFIUS Reform and the Bilateral Trade Landscape, at China Showcase, part of JP Morgan's 37th Healthcare Conference, in San Francisco, US, earlier this year.
During the whole history of CFIUS, "only four to five deals were blocked" and approximately "10% required some modification" to be approved, said He.
However, since Trump's reforms in October 2018, "more and more we believe [CFIUS] is worrisome," said Greg Meiselbach, Managing Director, LifeSci Advisors and former Director of International Affairs for BIO, who was moderating the conference panel.
FIRRMA pilot program
Towards the end of 2018, the Trump administration backed a new law – the Foreign Investment Risk Review Modernization Act of 2018 (FIRRMA) – with the goal of "modernising" CFIUS and merging it with a separate organisation, formerly part of the Department of Commerce, which controls the export of technology.
The merged department has 18 months to enact new pilot export control rules. Congress chose "Research and Development in Biotechnology" as one of the areas in which to start a pilot program on how to better protect US national security.
This occurred during the period when President Trump threatened the possibility of a trade war by executive action, a policy that never took place.
However, Congress took up the mantel, while the CFIUS update does not mention China by name, it appears to directly attack targets of China's five-year development plan entitled "Made in China 2025".
FIRRMA gives CFIUS a longer review period, grants it more power to stop acquisitions that are not voluntarily brought in front of the committee for inspection, and expands its purview to include some non-controlling investments.
The latest iteration of CFIUS "could have a severe and significant impact on US innovation and a global impact," warned He.
Biotechnology R&D in the firing line
"Research and Development in Biotechnology" is one of the 27 industries picked out for CFIUS's critical technology pilot programme, which launched on 10 November 2018. Several trade organisations, including BIO, have called for restrictions on the interpretation of the new law.
Also speaking on the panel, Yao Ho, Director, Business Development, Lyfe Capital, demonstrated the arbitrary nature of the new law. Since Lyfe is a US-based fund, it is concerned "because we have LPs [limited partners] in Europe, we are affected," Ho said.
Ho advises US portfolio companies to be concerned with "investment deal[s] with a company that has [a foreign government] as an investor," but ultimately "for [Lyfe,] it is just a strategy change, but [CFIUS] is more meaningful to entrepreneurs raising capital."
Vu Truong, CEO and Founder of Aridis Pharmaceuticals reminded delegates that only potential ownership deals are covered by CFIUS, and other fundraising mechanisms such as convertible notes, warrants and joint ventures are available.
BIO objected formally to CFIUS last year in a letter dated 9 November, stating the pilot programme has caused industry concern and risks a chilling effect on life science investment.