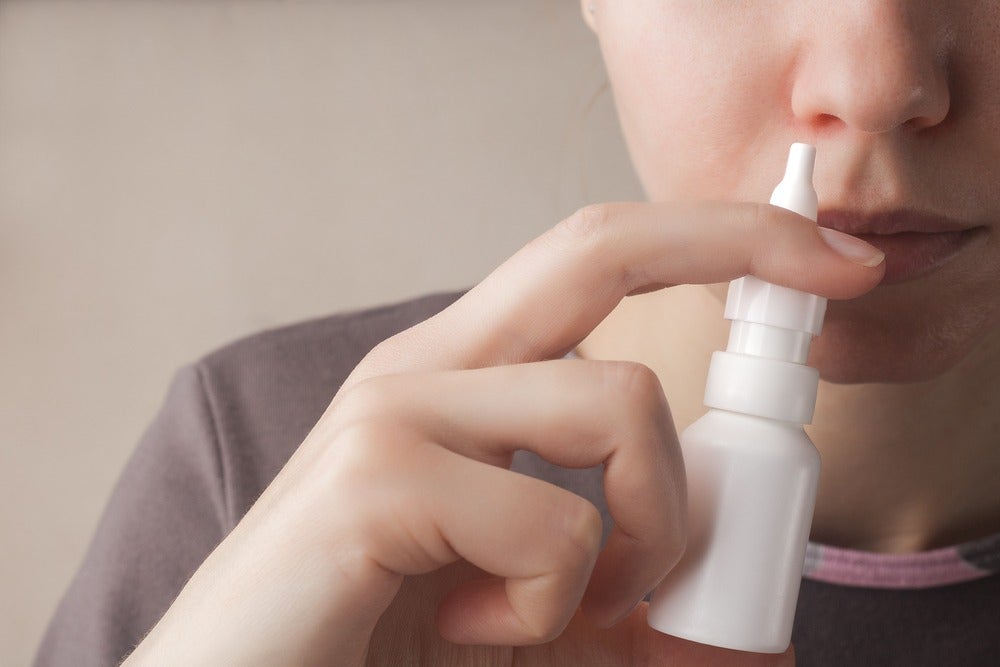 On 12 February, FluGen announced preliminary results from a successful Phase II trial of its investigational nasal influenza vaccine M2SR (Redee Flu).
In the randomised study, a total of 99 participants were vaccinated with M2SR, a live-attenuated version of an H3N2 strain from 2007, and challenged with a live, antigenically different wild-type influenza type A virus (A/Belgium/4217/2015 H3N2).
Influenza vaccine
Despite the mismatch of the virus strains, more than half of the study participants showed a serum antibody response to the vaccine with a 34% reduction of viral load compared to the placebo group.
Study participants who developed antibodies to both the vaccine and the challenge virus showed a 62% reduction in viral load compared with the control group, as well as weakened influenza symptoms.
As one of many "universal" influenza vaccines in development, GlobalData believes M2SR has the potential to transform influenza prevention, eliminating the annual need to predict the right influenza strains for seasonal vaccines.
Over the past 10 US influenza seasons, vaccine effectiveness was on average 45%, with a low of 19% in 2014 to 2015, according to the US Centers for Disease Control and Prevention (CDC).
Seasonal vaccine selection
Many of the challenges stem from difficulties in selecting the right influenza virus strains for the seasonal vaccine. The influenza virus genome mutates frequently, leading to subsequent changes in viral antigens, so seasonal vaccines have to be updated annually with the strains expected to dominate the next influenza season.
According to GlobalData's proprietary clinical trial database, the seasonal influenza drug pipeline is highly active, with 232 experimental products in all stages of development. The majority of those are in preclinical development, while the majority of Phase III trials are for vaccines.
M2SR uses a proprietary M2 deleted virus that restricts the viral replication to a single cycle in the host, exposing the host immune system to a live virus without developing a widespread infection.
It is produced in mammalian cells, an advantage over time-consuming, traditional, egg-based production that can result in mismatch mutations, further reducing the efficacy of the vaccine.
According to GlobalData's primary and secondary research, FluGen's M2SR could potentially address important unmet needs for influenza vaccines.
M2SR has the potential to show improved efficacy over currently available products and be effective against a broader range of influenza strains. With these potential outcomes, public awareness and promotion of the new vaccine and its effectiveness could eventually lead to higher vaccination rates.
Further trials are needed to assess how M2SR will compare with established vaccines that include the correct strains. It will be especially important to determine the effectiveness of M2SR in high-risk groups such as infants, the elderly, pregnant women and people with chronic diseases.
M2SR will add competition to AstraZeneca's FluMist, the only currently available nasal influenza vaccine, especially because it has the potential to be effective for multiple influenza seasons.
GlobalData believes this could lead to higher adoption in the price-conscious global healthcare market.
Forthcoming reports
GlobalData (2019). Seasonal Influenza: Global Forecast and Market Analysis to 2028, to be published
GlobalData (2019). Respiratory Syncytial Virus (RSV): Opportunity Analysis and Forecasts to 2028, to be published