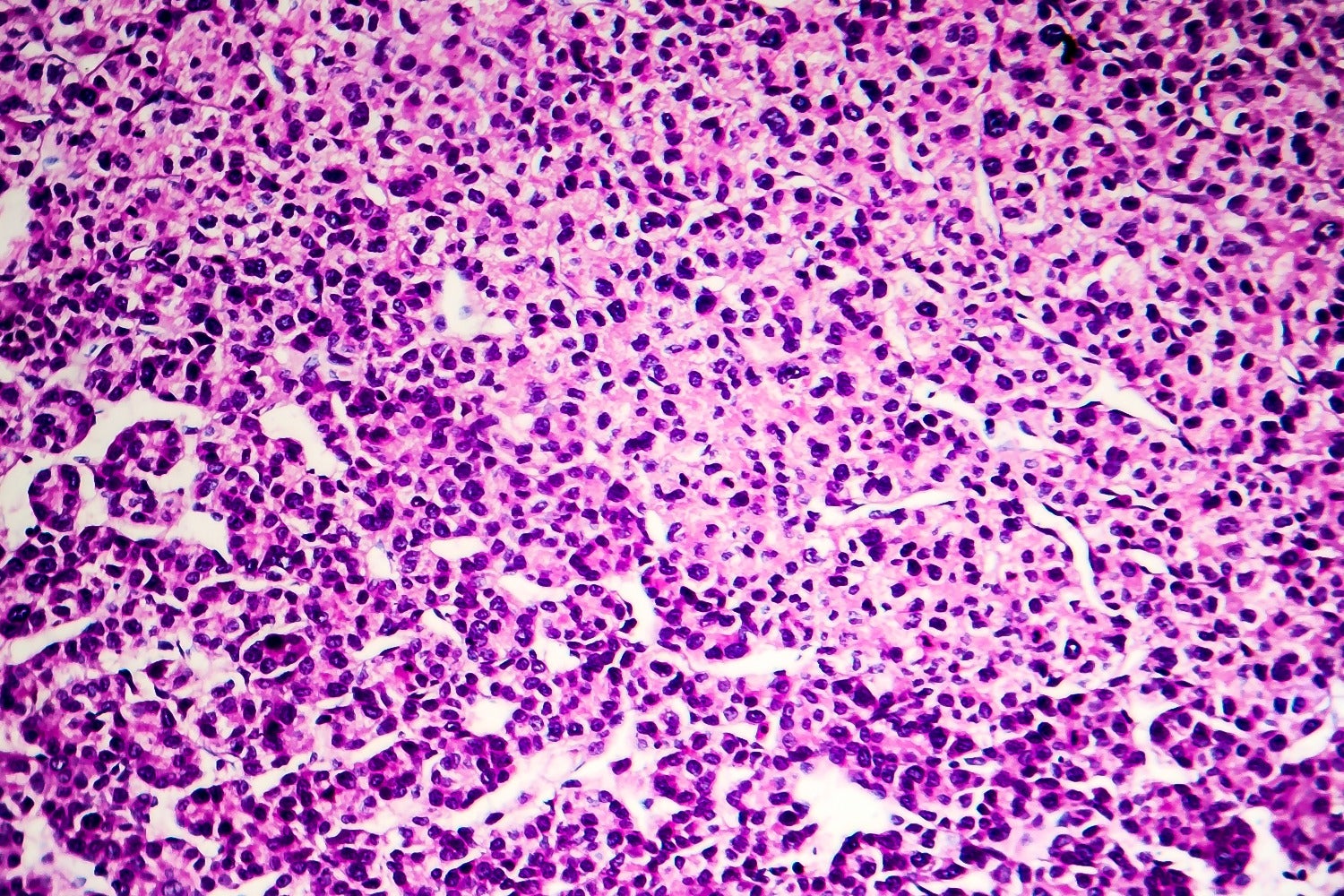 Kinase inhibitors such as Bayer's Nexavar (sorafenib) and Eisai's Lenvima (lenvatinib), have dominated the hepatocellular carcinoma (HCC) market for more than a decade and until recently were the standard of care (SOC) in first-line advanced HCC. GlobalData's forecast shows this class of drugs capturing 65.9% or $679.6M of the total market sales in 2019, followed by immunotherapy at 31.5% or $324.9m and angiogenesis inhibitors at 2.5% or $26.2m.
In 2020, Roche's Avastin (bevacizumab), an angiogenesis inhibitor, plus Tecentriq (atezolizumab), an immunology-oncology (IO) therapy, a first-in-class combination approved for first-line advanced HCC, was approved in the 8MM (US, France, Germany, Italy, Spain, UK, Japan, and China). The combination showed better safety and efficacy compared with kinase inhibitors and immediately replaced the SOC GlobalData anticipates that the combination will remain the market leader by sales through to 2029. Combined sales of these drugs are expected to be $1.9bn, including biosimilar sales, with $1.3bn (68.4%) of those sales coming from the combination in the first-line advanced HCC setting and the remainder from sales of those drugs in other combinations and other lines of therapy.
By 2029, IO agents will be the dominant class in the HCC market. The enormous market sales of IO agents are rooted in numerous pipeline drugs targeting programmed cell death protein 1 (PD-1) or programmed death-ligand 1 (PD-L1) and cytotoxic T-lymphocyte-associated protein 4 (CTLA-4), which will constitute a large proportion of prescriptions as they will be used as monotherapy or in combinations through all stages and lines of therapy for HCC. Therefore, class-wide sales are expected to grow to 72.2% of the market, contributing $3.8B to global sales in 2029 and growing at a compound annual growth rate (CAGR) of 28.0%.
Angiogenesis inhibitors, including Avastin, which will be found across all lines of therapy, and Lilly's Cyramza in the second-line advanced setting, along with their biosimilars, are expected to grow to 18.2% of market share by sales. This class is forecast to contribute $965.7m to global sales in 2029 and represents the highest CAGR of 43.4% by 2029. While impressive growth is expected due to the fast uptake of Avastin + Tecentriq and the additional label expansions for Avastin, this is in part due to the low base-year sales in 2019 when the drug was considered off-label for HCC.
Kinase inhibitors will mostly be the treatment of choice in second-line advanced HCC. In general, kinase inhibitors will see a downward trend in usage, resulting in a decline in market sales to 9.5% or $505.5m and posting a negative CAGR of 2.9% by 2029.