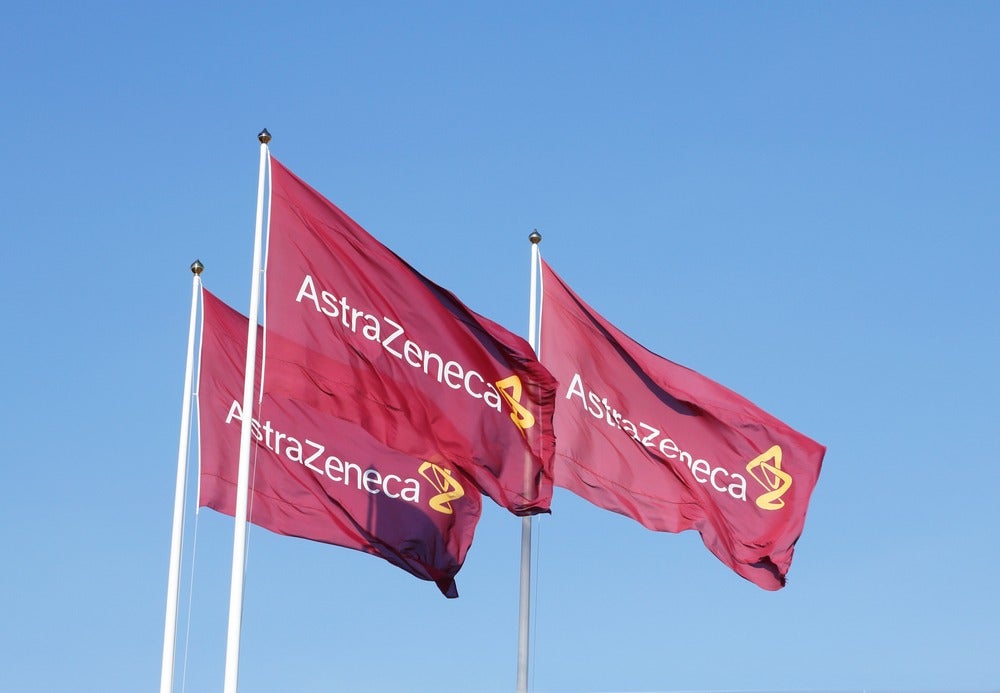 On 1 July, AstraZeneca reported receiving a positive recommendation from the European Medicines Agency's Committee for Medicinal Products for Human Use (CHMP) in its bid to achieve a change to the European marketing authorisation for the use of Forxiga (dapagliflozin) in patients with type 2 diabetes (T2D) to include cardiovascular (CV) outcomes data from the DECLARE-TIMI 58 trial.
Forxiga interest widens
Forxiga is a first-in-class, oral, once-daily, selective sodium-glucose cotransporter 2 inhibitor (SGLT2I) that was developed by Bristol-Myers Squibb (BMS) and AstraZeneca, and received its first approval for T2D in Europe in 2012.
It is indicated for monotherapy and combination therapy use to improve glycemic control with the additional benefits of weight loss and blood pressure reduction. Considering the increasingly crowded SGLT2I space and the fact that the trial results indicated Forxiga's approval could be expanded to treat CV events, GlobalData believes the inhibitor can achieve market dominance as a combination therapy that can benefit a wider subset of T2D patients.
The DELCARE-TIMI 58, a Phase III trial, is the largest and broadest CV outcomes study for a SGLT2I to date. The trial demonstrated that its composite endpoints of hospitalization for heart failure or CV death versus placebo achieved a statistically significant reduction. For the other primary efficacy endpoint, there were few major adverse CV events observed, but this did not achieve statistical significance. Experts were concerned about the safety profile of SGLT2Is previously, with particular regard to lower limb amputation. However, the DECLARE trial has reaffirmed Forxiga's well-reported safety profile with no significant difference in Forxiga versus placebo for amputations, fractures, bladder cancer, or Fournier's gangrene.
Previously, key opinion leaders (KOLs) interviewed by GlobalData reported that SGLT2Is held significant promise, particularly with their ability to act rapidly and to be highly efficacious among a broad range of T2D patients, including those with comorbidities such as obesity. This announcement by AstraZeneca reaffirms this opinion by demonstrating that these inhibitors are capable of addressing CV disease (CVD) associated with T2D, and thus can be used to treat a broader range of patients.
With the wide range of comorbidities associated with T2D that requiring complex treatment regimens, expanding Forxiga's label to include treatment for T2D and addressing the risk of associated CV events elevates its position as a leading therapy in the treatment of diabetic patients. Furthermore, it demonstrates AstraZeneca's focus on addressing T2D comorbidities as well as treating the disease itself. This is positive for both patients and physicians, as it enables a wider number of people with T2D to have increased treatment options without the necessity of polypharmacy, which itself provides numerous complications.
Currently, Forxiga is approved as a single agent and in Qtern, a combination therapy with saxagliptin. Qtern, which is marketed in both the EU and US, both increases glucose elimination through the urine (conferred by dapaglifloxin), and stimulates insulin production (conferred by saxagliptin). With the addition of CV outcomes data from the trial, AstraZeneca has a clear advantage in solidifying its significant stronghold in the T2D market.
This is especially important in the US, which has the highest CVD prevalence among those diagnosed with T2D, at over 8.5M prevalent cases in 2016. As Forxiga is able to provide improved glycemic control, weight loss, blood pressure reduction, and reduced hospitalisation for heart failure or CV death in T2D patients, and with its prior approved label expansion into type 1 diabetes, GlobalData forecasts it will continue to be a dominant player within the diabetes market for the foreseeable future.
Forthcoming report
GlobalData (2019). Type 2 Diabetes – Global Drug Forecast and Market Analysis to 2028, to be published
Related reports
GlobalData (2018). Type 1 Diabetes: Competitive Landscape to 2026, September 2018, GDHC015CL
GlobalData (2018). Type 2 Diabetes: Competitive Landscape to 2026, March 2018, GDHC004CL