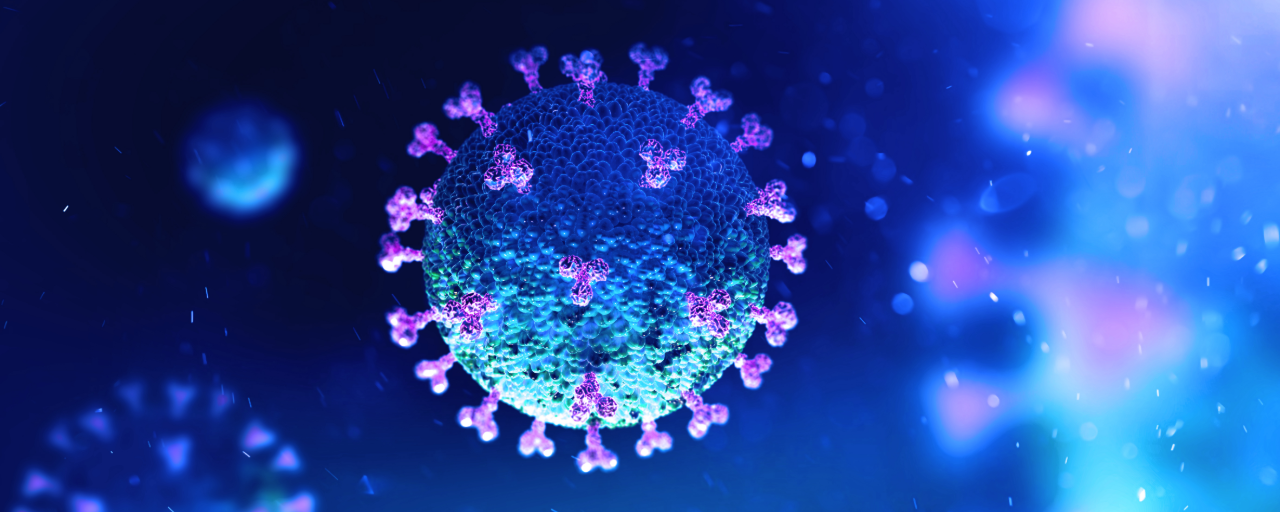 "Before Covid-19, infectious diseases did not get the attention and innovation compared to anti-cancer drug development," Koichi Yamada, Corporate Vice President of Fujifilm Toyama Chemical, stated at the panel discussion "Innovation Across Borders: How Pharma and Innovators are Fighting Back Against Covid-19 and Ways Forward" virtual CPhI Festival of Pharma 2020 event in October. According to GlobalData's Deals Database in the Pharma Intelligence Center, Fujifilm Diosynth Biotechnologies USA Inc, a contract development and manufacturing organisation (CDMO), has shown a 200% increase in all deal volume for infectious disease drugs over the last year. So should Bio/Pharma companies keep one eye on Fujifilm's rapid deal-making pace within infectious disease in the coming months?
Figure 1: Number of Manufacturing Contract Service Agreements for Fujifilm Diosynth Biotechnologies USA Inc for Top Six Therapy Areas.
The scale represents the number of manufacturing contract service agreements for Fujifilm Diosynth Biotechnologies.
Credit: GlobalData, Pharma Intelligence Center Deals Database (Accessed: 26 October 2020).
Figure 1 shows so far, Fujifilm Diosynth Biotechnologies had a 200% increase in manufacturing contract service agreements from 2019 to 2020 for infectious disease products, with those manufacturing contract service agreements in 2020 focusing on Covid-19 drugs and in 2019 spanned across various other therapeutic areas. In June 2020, Fujifilm entered a licensing agreement with Dr Reddy's Laboratories Ltd (Dr Reddy's) and Global Response Aid (GRA), with Dr Reddy's having exclusive rights to manufacturing and both GRA and Dr Reddy's rights to develop, sell, and distribute already approved influenza drug Avigan (favipiravir) for Covid-19 in all countries excluding Japan, China, and Russia. The drug has already received approval and was launched by Dr Reddy's in India in August 2020 to treat mild to moderate Covid-19 patients, as Dr Reddy's has exclusive rights to develop, sell, and distribute in India. Panellist Deepak Sapra, CEO of API at Dr Reddy's Laboratories Ltd, stated at CPhI, "We are confident that this drug [Avigan] will be available across multiple countries around the world as it is an oral pill easily taken at home so less risk of going into the hospital and less pressure on the healthcare system." Sapra also mentioned the other collaborations the company has, such as with Gilead on remdesivir (as one of eight companies) on voluntary licensing with rights to manufacture and also take to 127 countries around the world. "We have certain capabilities on the manufacturing side and go-to market side, as well as distribution side so bringing these capabilities to the table to collaborate with credible players to those bring drugs for the Covid-19 response."
The positive Phase III results for Covid-19 patients with non-severe pneumonia in Japan earlier this year show progress towards seeking Japanese PMDA approval of Avigan for Covid-19. US President Donald Trump earlier this year wanted to push for emergency use approval of Avigan for Covid-19, but his statements on Covid-19 have often been contradictory. Trump personally visited Fujifilm Diosynth Biotechnologies' Morrisville, North Carolina, manufacturing facilities, where the Novavax vaccine is being manufactured as part of Operation Warp Speed. At that event, Trump explained, "Instead of the usual sequence of vaccine development, testing and trials, followed by production, our strategy is to conduct these phases simultaneously. So everything goes at one time. We're not waiting and waiting and waiting; it's all going at one time. We have a system that has—I think it's unparalleled. Never been done before, but we suspect it's going to work and work very well."