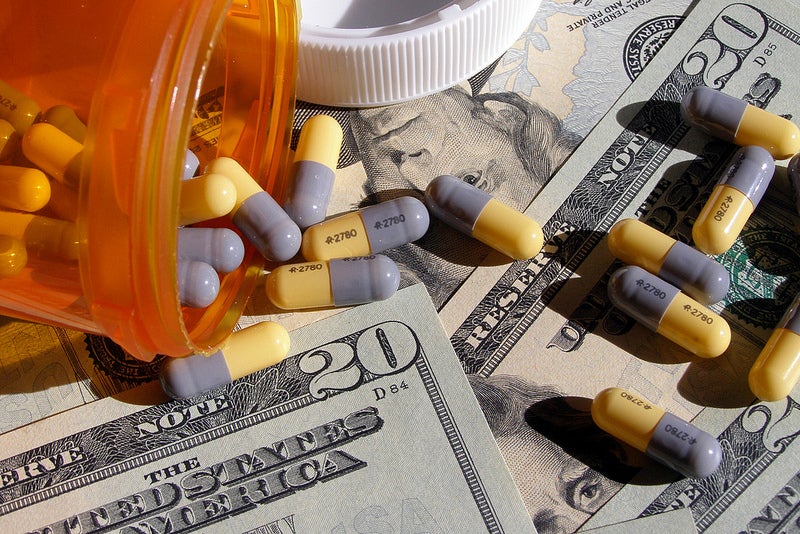 Novartis's chimeric antigen receptor (CAR)-T therapy Kymriah (tisagenlecleucel) won a landmark FDA approval in 2017, and is now authorized for the treatment of acute lymphoblastic leukemia (ALL) and diffuse large B-cell lymphoma. However, the cost-effectiveness of Kymriah has come under scrutiny, given its uncertain long-term clinical outcomes and hefty price tag of up to $475,000 per patient.
In December, the Financial Times reported that Novartis chief executive officer Vas Narasimhan is considering reinsurance as a prospective payment model for costly cell and gene therapies. This system would allow a third-party insurer to underwrite coverage and help fund therapies by pooling costs from different companies or countries. GlobalData believes that reinsurance is an effective option for distributing immediate high-cost healthcare expenditures, and one of several avenues for increasing patient access to increasingly expensive next-generation therapies.
Unlike traditional small molecules or biologics, cell and gene therapies for debilitating diseases are administered as a single or limited number of treatments. In recent years, several such therapies have arrived on the market to great scientific fanfare, only to have patients and stakeholders balk at their enormous upfront costs.
In 2017, Spark Therapeutics won FDA approval for Luxturna (voretigene neparvovec-rzyl), the first gene therapy for a rare form of inherited blindness, and priced their product at a $425,000 per eye based on the projected lifetime benefit to patients who receive the therapy. This year, Alnylam's Onpattro (patisiran) for the treatment of hereditary transthyretin-mediated (hATTR) amyloidosis became the first commercialized ribonucleic acid interference (RNAi) therapy, with a similar list price of $450,000 per year. Unless pharmaceutical companies and payers adapt around specialty treatments to alleviate their cost burden on health systems, these therapies may be limited in their impact on population health outcomes.
Funding for next-gen drugs: reinsurance and other options
Third-party reinsurance has traditionally been used by insurers to protect against excess financial risk associated with catastrophic events, such as international conflicts or natural disasters. Under Novartis' proposed healthcare reinsurance system, the high aggregate costs of cell or gene therapies would be borne by a risk pool of multiple payers. Roche has previously leveraged a similar system in partnership with the reinsurance firm Swiss Re to fund the sale of its oncology drugs in China. GlobalData believes that reinsurance could improve access to costly medicines for patients in both single-payer and private insurance markets.
Other strategies have been proposed to balance patient access with affordability. Companies like Novartis and Gilead, which produces the CAR-T therapy Yescarta (axicabtagene ciloleucel), are embracing value-based reimbursement models that aim to align a drug's price and value with long-term clinical outcomes. Experts have also proposed high-cost drug mortgages that amortize front-end fees over time and match payments with specific clinical milestones. Some key opinion leaders (KOLs) interviewed by GlobalData believe that a federally-supported funding program may be necessary in the US to lift the burden from the private insurance system.
Novartis has become an industry leader in discussions on funding for ultra-expensive therapies, given its wide pipeline of advanced therapy products, including one for the treatment of spinal muscular atrophy (SMA). However, financing models are only one point of consideration as healthcare systems adapt to innovative treatment paradigms. Alternative approaches to funding early- and mid-stage R&D, such as decentralized blockchain approaches, could mitigate the risk typically taken on by venture capital investors and lessen pricing demands for a commercialised product. Moreover, improved infrastructure for tracking clinical outcomes and novel payer frameworks will be essential for the long-term sustainability of next-generation therapies.
Image courtesy of ccPixs.com