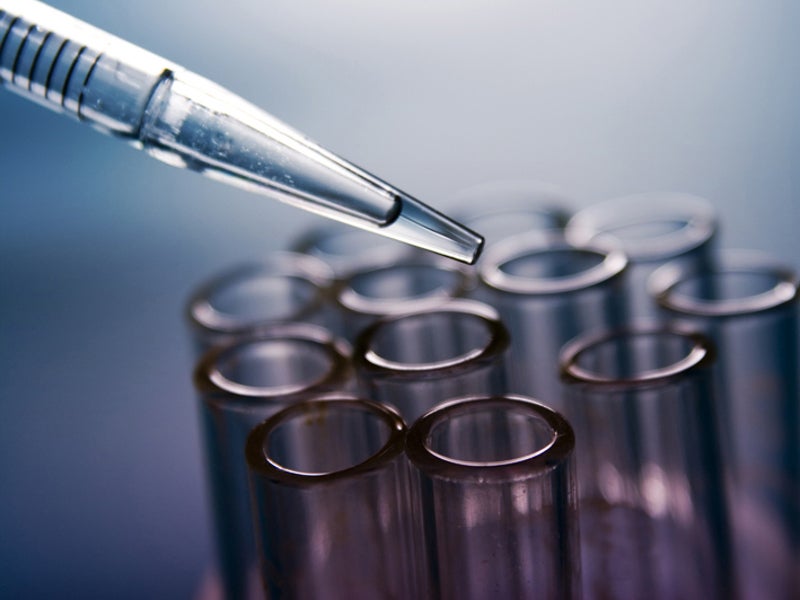 GamaMabs Pharma has plans to initiate a Phase IIb or III metastatic colorectal cancer (mCRC) trial for murlentamab in 1H20, CEO Stéphane Degove revealed.
The Toulouse, France-based company is awaiting full results from the ongoing 39-patient Phase IIa mCRC trial in Europe by YE19 before determining whether the next step should be a confirmatory study, he added.
This could include determining whether the next trial should recruit all-comers or if patients need to express a certain level of a protein called anti-Mullerian hormone receptor II (AMHR2), which murlentamab targets.
Degove said that interim data presented at the European Society for Medical Oncology (ESMO) World Congress on Gastrointestinal Cancer (WCGIC) on 3–6 July suggested a threshold expression of about 20 per cent AMHR2 could be useful for predicting whether or not patients will achieve stable disease.
However, current data is insufficient to determine the threshold levels or trial design for the future trial, as only 14 out of 21 patients in the monotherapy cohort and 15 out of 18 patients in the combination with chemotherapy cohort had evaluable data at WCGIC, he noted.
GamaMabs will likely advance the combination with trifluridine and tipiracil chemotherapies rather than monotherapy for the next trial.
The Phase IIb or III trial will be held in the US and EU, and the target enrolment and number of sites needed is unclear, and the company is not open to further CRO solicitations for the trial.
The Phase II trial recruited across five sites in Belgium and the Czech Republic, according to the EU Clinical Trials Register.
Degove revealed that the recent data presentation also sparked a round of partnering talks, elevating what had been "continuing discussions for many years." He declined to characterise these talks further, describing them as ongoing with interested pharmaceutical and biotech players in the CRC space.
Partnering remains a viable path for financing the next steps of murlentamab in mCRC and gynaecological cancer, its other lead program.
GamaMabs remains the only company actively developing an AMHR2 inhibitor in oncology, and other players including Cleveland Clinic spin off Shield Biotech and Worcester, Massachusetts-based Numucore Medical Innovations have left their programs inactive, according to GlobalData's database.
Other company programs
GamaMabs reported interim data from its 84-patient Phase I trial in gynaecological cancers at the American Society of Clinical Oncology (ASCO) meeting in June, but it is unclear which tumour type—granulosa cell tumour (GTC), epithelial ovarian tumour, endometrial tumour or cervical tumour—presents the most potential to advance to a future trial.
Degove said that it's also unclear whether murlentamab should advance as monotherapy or combination therapy for gynaecological cancer.
There are still about 11 patients receiving treatment in the Phase I trial, and the study should be complete in early 2020, elucidating the next steps for the gynaecological cancer program by mid-2020.
Degove added that the AMHR2 expression is also present in renal cell cancer and hepatocarcinoma, paving the potential for these indications to be explored in the mid-to-long term, but GamaMabs' immediate development focus remains on mCRC and gynaecological cancers.
The development of these two lead programs has been funded by private raises, the most recent of which was the last tranche of its Series B raise that completed in 2018, leading to a total of €18.5m (US $20.9m).
GamaMabs raised €15m ($16.9m) in the initial tranche of Series B in 2015, with Edmond de Rothschild Investment Partners, InnoBio, Irdinov, Alto Invest and iXO Private Equity as major investors, according to a press release.
Degove declined to comment on runway, but noted a future raise, either by another private round or partnering, will be needed to finance the upcoming trials. He declined to disclose a time frame or amount intended to raise.
by Shuan Sim in New York
Shuan Sim is a Senior Reporter for Pharmaceutical Technology parent company GlobalData's investigative journalism team. A version of this article originally appeared on the Insights module of GlobalData's Pharmaceutical Intelligence Center. To access more articles like this, visit GlobalData.