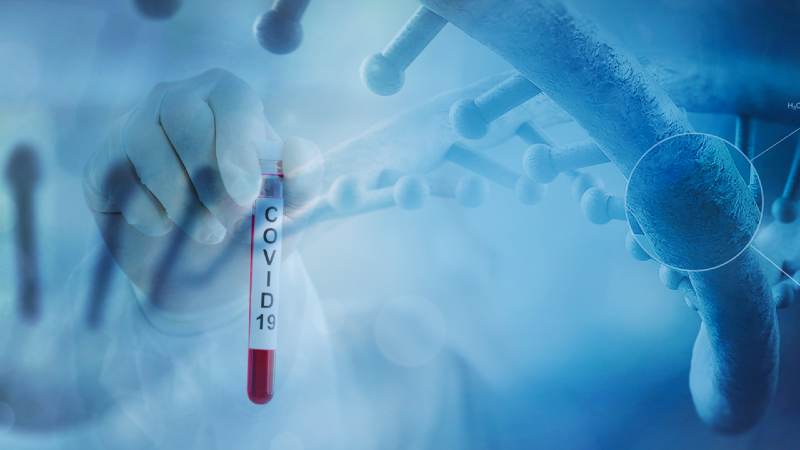 by Reynald Castaneda in London and Manasi Vaidya in New York.
Gilead Sciences' remdesivir is likely to be under consideration for addition to the top-secret US Strategic National Stockpile (SNS), and individual states' stockpiles, in the event donated doses run out and Covid-19 cases outstrip supply.
Assuming a ten-day treatment course, Gilead's donation of 1.5 million individual remdesivir doses equates to more than 140,000 treatment courses, according to a 1 May company press release. However, because it is challenging to forecast what the Covid-19 pandemic could look like within the next year, stockpiling at a national and state level could be a way to prevent shortages and if full approval comes through, could involve price discounts as Gilead starts selling the drug.
A drawback of having a stockpile is that there would be processes involved to manage it as drugs have expiration dates. Still, while current remdesivir data point to the drug only improving hospitalisation by four days, in a pandemic setting, this could be enough to warrant amassing supply as it reduces harm to patients. In addition, data gathered from the donated doses would boost the field's understanding of the drug's clinical utility.
There is also the chance that Gilead's manufacturing ability catches up with the demand, and so remdesivir may not have to be stockpiled. There is also the scenario wherein the government may be interested in shifting the onus of buying remdesivir to the private sector to help stimulate the economy. Yet even if the private sector could consider bulk purchases to take advantage of potential discounts, in the 2–10% range, the likelihood of such a strategy would be stifled by the US government's stockpile plans.
Gilead, the SNS and the US Department of Health and Human Services did not respond to a comment request.
Pandemic unpredictability argues for remdesivir stockpiling
It is challenging to predict how the pandemic could look like a year from now, which argues for stockpiling remdesivir at a national level, said Dr Mark McClellan, founding director, Duke-Margolis Center for Health Policy, Duke University, Durham, North Carolina. One scenario is that due to social distancing and lockdowns, future demand for remdesivir may not be as high and thus the donated doses may be enough, McClellan noted. At present, with the donated doses, they are allocated via the federal government to state health departments and then the states would decide which hospital would get these free doses, he explained.
On the other hand, the US could still need more than the doses donated by Gilead, said Dr Georges Benjamin, executive director, American Public Health Association, Washington, DC. Remdesivir can be given as part of a five or ten-day treatment course. The rationale behind stockpiling on top of donated doses is that the US is starting to reopen despite there still being an enormous number of people who are infected, he explained. The US has more than 1.7 million confirmed cases as of 29 May, according to the Johns Hopkins University Coronavirus Resource Center. Covid-19 could become endemic and so there will be the need for a drug like remdesivir for years to come, Benjamin and McClellan added.
The SNS contents are a secret, as well as their locations, Benjamin said, adding these stockpiles, intended for natural disasters and pandemics, have grown in size since 9/11 and during the threat of anthrax in letters.
In addition to the SNS, many states also have their own stockpiles and remdesivir could be added here as well, said Benjamin, the former Maryland health secretary during the 2001 terrorist and anthrax attacks. While these states may be thin budget-wise at present to buy equipment like gloves, masks or ventilators, as time goes on remdesivir would be bumped up the priority list with more data, Benjamin added.
The reason why states have their own stockpiles is that managing the SNS is a major logistics operation, and so these local stockpiles would have enough supplies to cover a 48–72 hour lag before supplies from the SNS could arrive, Benjamin said. News reports in April said states have stockpiles of hydroxychloroquine, which locked in an EUA on 28 March.
A challenge around these stockpiles is inventory management, Benjamin said, explaining there needs to be consistent stocktaking to make sure therapies do not expire. There are likely to be systems in place to identify when to offload the stockpiles' contents—either via donating or selling the drugs—to other jurisdictions that have local Covid-19 outbreaks that may need them, Benjamin said.
These stocktaking processes would be a turn-off for government stockpiling, said Dan Mendelson, founder, healthcare consulting firm Avalere Health, Washington DC. The trouble with Covid-19 therapies such as remdesivir is that so far it seems unlikely to be used outside this indication, and so offloading such therapies may be more challenging, Benjamin said.
Reduced hospital stays may underscore stockpiling
There is still limited published data on the drug's efficacy to support stockpiling, added Dr Ali Khan, dean, College of Public Health, University of Nebraska Medical Center, Omaha. The National Institute of Allergy and Infectious Diseases' (NIAID) Phase III adaptive treatment trial (NCT04280705) for remdesivir recruiting hospitalised adults shows it only saves four days of hospitalisations versus the comparator arm, added Khan, who oversaw the SNS stockpile as the former director of the Office of Public Health Preparedness and Response.
However, Benjamin said there is a trend of less mortality risk with remdesivir versus the comparator arm in the same trial, which is encouraging, even if the statistically significant rate is not reached. Data from the NIAID study are one of the main reasons for remdesivir's EUA. Also, with the US reopening, the country's strategy has somewhat shifted from mitigating spread into reducing harm, Benjamin said. Remdesivir's potential to reduce hospitalisations may be enough to consider adding it to the stockpile, Benjamin added. If such positive efficacy and safety trends are maintained via data collected from the donated doses, this would help further argue the case for remdesivir's stockpile inclusion, Benjamin said.
Drugs are stockpiled when they're proven to be effective for a specific condition, said Dr Amesh Adalja, senior scholar, Johns Hopkins Center for Health Security. Not every infectious disease drug is stockpiled, he added.
Discounts could lure private payers to bulk buy
Once the donated doses run out, government agencies will have to decide what drugs will be permanently added to the SNS, said Adalja.
While the potential for stockpiling remdesivir exists, there may be no need for any government agency to do so if there is adequate product available, said Steven Lucio, associate vice president at the health care supply chain and analytics company Vizient, Irving, Texas. The government will have to consider what other drugs are approved by the FDA at that time, and if they are available through private distribution channels, said Adalja.
Even if full FDA approval is attained, scaling up remdesivir production exponentially will be limited by access to critical active pharmaceutical ingredients and safety testing measures to achieve consistency across batches produced in different locations, said Nitin Naik, vice president, Global Life Sciences-Transformational Health, Frost and Sullivan.
Gilead cannot currently sell remdesivir under an EUA through other drug distribution channels since the drug is yet to be approved, said Lucio. If it is approved outside of a public health emergency, different rules govern a drug's pricing and reimbursement, Adalja said. He gave the example of BioCryst's Rapivab (peramivir), an experimental antiviral, that the FDA granted an EUA in 2009 during the H1N1 epidemic, but was then later FDA approved and available through private distribution.
With regards to private payers, even if they may pay more than the public sector, they could potentially also bulk buy a small amount to make sure they have enough once another spike of cases happens, McClellan said. In fact, with the current administration's desire to see the economy stimulated, it may want to place the onus on purchasing remdesivir to the private sector, Mendelson noted.
Gilead granting discounts for insurance bulk purchases will likely apply, Benjamin and McClellan said. A bulk buying situation would lower the unit price for manufacturing and would increase the drug volume for a population-level bulk buy, McClellan said. On a population-based approach, Gilead could offer health plans or pharmacy benefit managers a discount between 2–10% depending on the drug volume or competitive position, and could go as high as 30% if there are more competing drugs in the market, Mendelson said.
Bulk buying could reduce the likelihood of copays and high unit prices that don't reflect the cost of production, McClellan added. In contrast to bulk buying, in a fee-for-service model, payers may need more clinical data to reimburse the drug, he said.
However, if the government announced a strategic imperative to take the majority of the remdesivir supply, then it would affect the private sector in terms of their bulk purchasing, said Lucio. Nonetheless, private payers traditionally don't do bulk buy stockpiles as they pay when they need to, Benjamin noted.
As time goes on, when the outbreaks become more predictable, that is probably when the transition would be to more typical pricing models, McClellan said. But at that point, there should be high-value data for the drug to determine which patients are most likely to benefit, he added. In a preliminary report of the aforementioned NIAID trial, remdesivir's benefit was most apparent in patients with baseline ordinal score of 5 (requiring oxygen), yet this could be due to the larger sample size in this category versus other cohorts (Beigel, J et al, N Engl J Med, 2020 May 22).