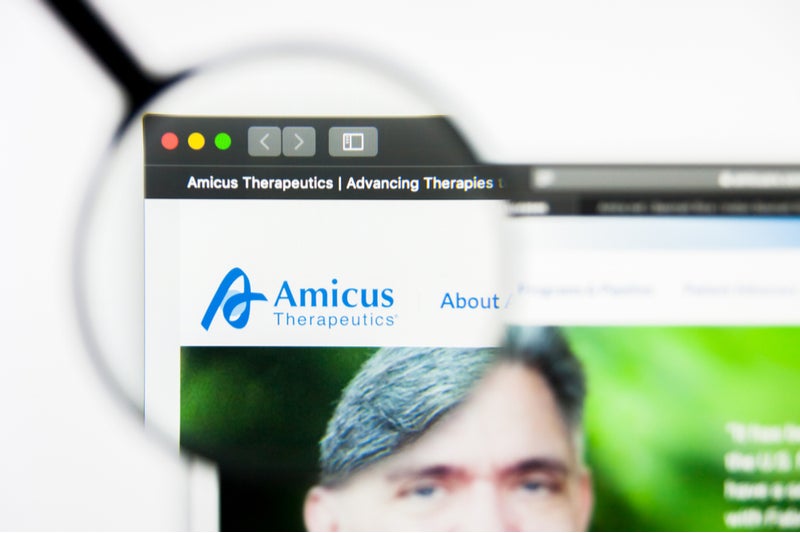 On 3 July, Amicus Therapeutics and Paragon Bioservices (acquired by Catalent Biologics) entered into a manufacturing agreement to develop cell and gene technologies for the treatment of rare genetic lysosomal storage diseases (LSDs) such as Pompe disease.
Rare diseases market
Amicus has been investing heavily into this rare disease space lately, previously acquiring Celenex to bring in 10 pipeline gene therapy programmes. With the treatment options for LSDs being scarce and unmet needs largely unfulfilled, Amicus is creating an opportunity to tap aggressively into this lucrative market where it already plays an important role, having one marketed therapy for Fabry disease (Galafold) and an enzyme replacement therapy for Pompe disease (AT-GAA) in its late-stage pipeline.
Catalent previously acquired Paragon Gene Therapy in a $1.2 billion deal to strengthen its presence in this up-and-coming space of potentially very costly gene therapies.
LSDs are a group of genetic metabolic disorders caused by an enzyme deficiency within the lysosome (a compartment within a cell); this deficiency leads to the accumulation of undegraded products and a broad spectrum of clinical manifestations. Examples of LSDs include the mucopolysaccharidoses, mucolipidoses, oligosaccharidoses, Pompe disease, Gaucher disease, Fabry disease, the Niemann-Pick disorders, and neuronal ceroid lipofuscinoses. Potential for the growth of these diseases markets is substantial due to increasing awareness of these diseases and the high cost of therapies.
The partnership between Amicus and Paragon will focus on the development of a manufacturing platform for adeno-associated viruses (AAV), which are the most commonly used delivery vectors for gene therapies. They are also going to work on the establishment of a new gene therapy program for Pompe disease.
Since the approval of Genzyme's Myozyme in the US in 2007, no other drugs have been approved for the treatment of Pompe disease. Genzyme is currently developing a second-generation enzyme replacement therapy (ERT), avalglucosidase alfa, which is expected to cannibalize the sales of Myozyme. It will also conveniently replace Myozyme around the time the latter loses orphan drug exclusivity status. Amicus Therapeutics has recently started a Phase III trial of its own ERT chaperone therapy (alglucosidase alfa + miglustat).
The global Pompe disease market is expected to grow steadily over the next 10 years from about $684 million in 2017 to $903 million in 2027, mainly due to increasing awareness of the disease among physicians. However, once the gene and cell therapies enter the game, the dynamics of this market could massively change and Amicus is currently well positioned to lead this change and achieve dominance in this space.