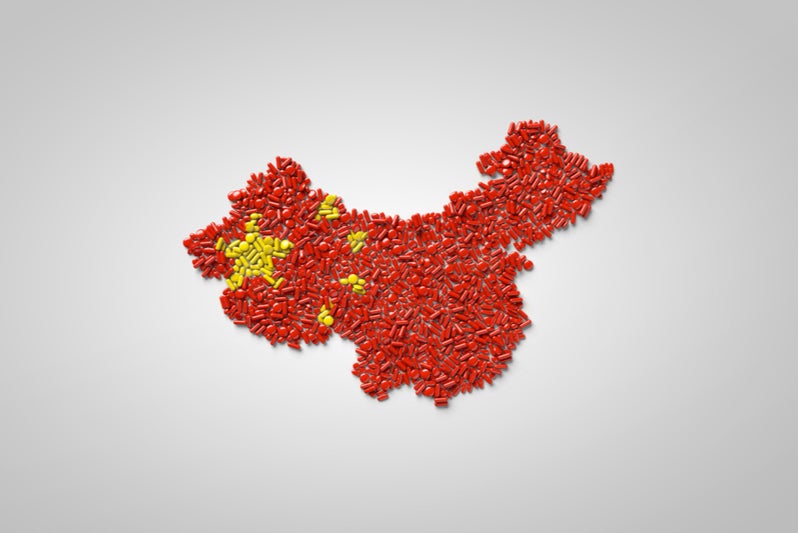 China is a major active pharmaceutical ingredient (API) and intermediates manufacturer for the drug industry around the world, and it heavily influences other Asia-Pacific manufacturing markets. 
Most Chinese pharma companies are located in the country's southeast. The southern zone focused around Guangdong province is an area of long-established pharma industry development, rivalled only by the eastern zone around Zhejiang province; both have been dubbed China's "growth poles." The eastern region was previously covered in EMOR December 2018 and EMOR June 2019. This article analyzes the central and southern states' pharma manufacturing industry, specifically focusing on the central provinces of Henan, Hubei, and Hunan and the southern provinces of Guangdong, Hainan, and Guangxi (see Figure 1). 
Guangdong, the second-largest province in the central and southern region by number of contract manufacturing organisation (CMO) facilities, announced in 2018 a 10-point plan to attract foreign investment and offset effects of the US trade war, including a range of financial incentives and cost-cutting measures such as financial support for Fortune 500 and other leading global companies investing in biopharmaceuticals. Guangdong is already established as a regional manufacturing powerhouse, and these latest reforms will help further grow the region's pharma industry and provide a more favourable environment for foreign CMOs and pharma companies to invest.
Figure 1: Map of central and southern Chinese provinces
China's southern pharmaceutical manufacturing region is less developed than the east; however, proportionally, it has a higher concentration of biologics manufacturing than the east, which is focused on small molecule API manufacture. 
Figure 2: Number of EMA- and/or FDA-approved pharmaceutical facilities in central and southern Chinese provinces
The central province of Hubei has by far the largest number of pharma manufacturing facilities of the central and southern Chinese provinces, and the seventh-largest gross domestic product (GDP) of all mainland Chinese provinces. It has traditionally been known for its agricultural industry but the recent development of iron and steel, petrochemical, automotive, and food processing industries has narrowed the economic gap between Hubei and the traditionally prosperous eastern provinces. Hubei and Hunan were originally one province called Huguang, until they were divided in 1644 by the Qing dynasty, using Dongting Lake as a border: Hubei means "north of the lake" and Hunan means "south of the lake."
Today, Hubei's pharma manufacturing facilities are particularly concentrated in the provincial capital, Wuhan, and in Huanggang, relatively close to Hubei's eastern border with Anhui and Jiangxi. The size and distribution of Hubei's contract manufacturing pharma facilities may be influenced by its proximity to the API powerhouses of the eastern provinces. International pharma companies and CMOs such as Puracap Pharmaceutical LLC (Piscataway, NJ, US), Fresenius Kabi AG (Hessen, Germany), and Granules India Ltd (Hyderabad, Telangana) have manufacturing facilities in Hubei. The vast majority of this province's pharma manufacturing facilities are involved in API manufacture.
The southern Chinese province of Guangdong has the next largest number of facilities. It is located close to Hong Kong and Macau. The majority of Guangdong's facilities can be found in the city Shenzhen (bordering Hong Kong) and Guangdong's capital Guangzhou. Lonza Group Ltd (Basel, Switzerland), Ferring International Center SA (Waadt, Switzerland), and Titan Pharmaceuticals Inc. (San Francisco, CA, US) have facilities in Guangdong, and three of this province's facilities are involved in biologic API manufacture.
Most facilities in the central and southern provinces are owned by domestic Chinese pharmaceutical companies. These facilities tend to be heavily involved with API manufacturing.
Figure 3: Number of EMA- and/or FDA-approved pharmaceutical facilities per company in central and southern Chinese provinces
The majority of facilities (62%) in central or south China belong to companies with a single site in the region, which indicates the large merger and acquisition (M&A) potential of the Chinese industry as the value of the market increases. 
There are two companies with four facilities in the region: Hunan Norchem Pharmaceutical Co Ltd (Hunan, China) and HEC Pharm Co Ltd (Guangdong, China). All four facilities of Hunan Norchem Pharmaceutical Co Ltd are based in Hunan. The company imports and exports APIs and intermediates do business with US, Indian, and Spanish companies, and seeks to expand its exports to other markets. Intermediates are produced in the process of API manufacture but can only form the finished API by undergoing further molecular changes or refinement. HEC Pharm is a pharmaceutical company involved in R&D, manufacturing of API and finished dose products and formulation of insulin and its analogue products. It is heavily invested in the region: all of its manufacturing sites are based in either Hubei or Guangdong.
All companies with more than one facility in the region are headquartered in China. There is a distinct lack of presence of international pharma companies and CMOs, a sign this region's pharmaceutical industry is still developing and will need to do more to incentivize investment from international companies.
Figure 4: Overlap of EMA- and FDA-approved facilities in central and southern Chinese provinces

As Figure 4 shows, the largest number of facilities are only FDA-approved, more than double those that are only EMA-approved. A considerable number of facilities in the region surveyed (27 facilities) are approved by both regulators. This shows a heavy reliance on US sales, which could be concerning to Chinese pharma manufacturers given increasing US protectionism. However, in May 2019, the United States Trade Representative (USTR) updated its list of proposed tariffs on Chinese imports, excluding finished dose pharmaceuticals and APIs (EMOR June 2019). Pharmaceuticals were first considered for inclusion because the USTR was concerned about China's "Made in China 2025" strategy, which includes a focus on pharmaceuticals and medical devices. The US stance on Chinese pharmaceuticals may change in the future; Chinese companies can help mitigate the potential for risk by supplying to a greater range of markets.
This analysis covers only FDA- and EMA-approved facilities and uses GlobalData's Contract Service Providers database, which provides world-class insight into the contract manufacturing industry.
The June 2020 EMOR will cover the northern and western provinces' pharma manufacturing industry, completing our coverage of China.