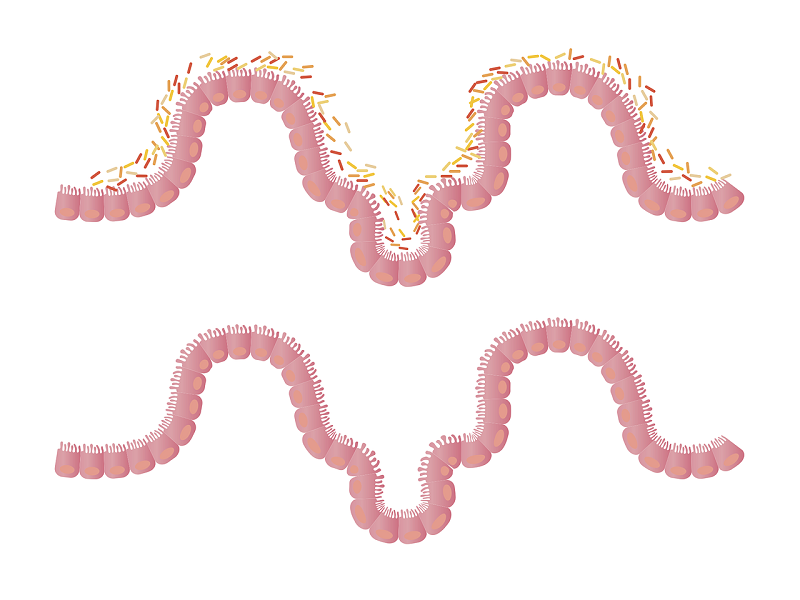 A study published in the New England Journal of Medicine on November 22 found that a combination of commercially available probiotics (Lactobacillus rhamnosus and Lactobacillus helveticus) did not prevent the development of moderate-to-severe gastroenteritis (GE) in children. Data from this randomised controlled trial (RCT) enrolling over 800 participants raise questions about commonly held beliefs concerning the supplementation of the gut microbiome with probiotics, and highlight the need to further investigate their efficacy in rigorously designed clinical trials.
The children enrolled in the study had been diagnosed with an intestinal infection and were randomised (1:1) to receive a five-day course of either the probiotic or a placebo. After 14 days, the number of children who had experienced moderate-to-severe GE was approximately the same across both treatment groups. Of the children receiving the probiotic, 26.1% (N = 108) developed GE, compared with 24.7% (N = 102) of the placebo group. After accounting for trial site, participant age, and detection of rotavirus, there was no statistically significant relationship between probiotic use and the incidence of moderate-to-severe GE or change in GE symptoms.
Findings 'ultimately place a spotlight' on gut health probiotics effectiveness
Over-the-counter (OTC) and prescription products targeting the microbiome, most notably probiotics, have gained popularity over the past few decades amongst both the public and some physicians for their potential use in the prevention of gastrointestinal (GI)-related ailments, but they have often struggled to demonstrate efficacy in clinical trials. GI indications have accounted for the major share of clinical trials involving OTC and prescription microbiota-targeting interventions, with the most commonly investigated indication being C. difficile infections (CDIs). A notable example of this approach is Rebiotix's RBX-2660, which is currently in Phase III trials for the treatment of recurrent CDIs. RBX-2660 has been developed as a standardised alternative to fecal microbiota transplantation (FMT), but in Phase II trials it has thus far failed to demonstrate efficacy.
With the sales of probiotics valued to be a multibillion-dollar industry, academic clinical trials such as this one, funded by the Canadian Institutes of Health Research, are currently the only way for consumers to discover the actual efficacy these products offer. Other large clinical studies have also raised questions about the effectiveness of probiotics in other disease areas, including CDIs and asthma. GlobalData believes the findings in this study ultimately place a spotlight on the need for probiotics to undergo more rigorous investigation into their benefits and shortcomings.