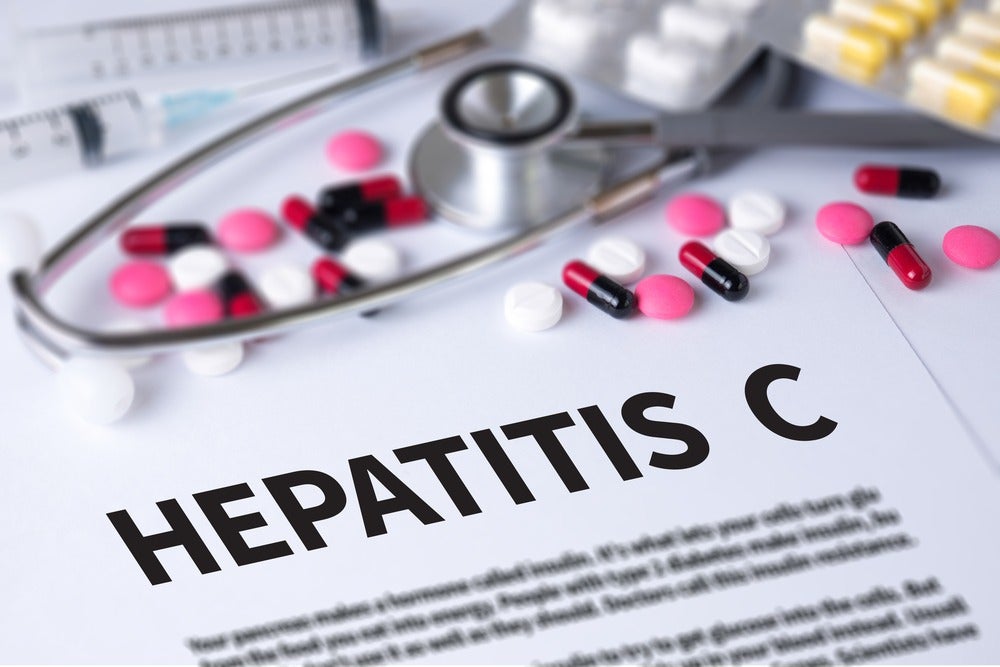 On 1 March, the Louisiana Department of Health received offers for its proposed hepatitis C drug procurement model from three of the largest players in the hepatitis C space: Asegua Therapeutics (a subsidiary of Gilead Sciences), AbbVie, and Merck & Co.
Hepatitis C drug cost
The proposed procurement model would provide unlimited access to hepatitis C drugs for a flat fee paid to the winning manufacturer, in a bid to provide an unprecedented level of access to treatment for this now easily curable infection.
GlobalData believes this "subscription" model, in which major players are bidding against each other for access to underserved patient populations, reflects the intensely competitive nature of the hepatitis C market.
In particular, rivals Gilead and AbbVie are increasingly willing to employ aggressive pricing strategies in order to maintain patient share at the expense of per-patient revenue.
New solution for tackling drug pricing
Louisiana elected to propose this procurement model after several US states entered talks to arrive at a new solution for tackling drug pricing. As part of the plan, Louisiana intends to pay the chosen pharmaceutical partner a lump sum of money and subsequently have unlimited access to their hepatitis C drugs for Medicaid and incarcerated patients – an estimated 39,000 people.
The selection process for potential partners began on 15 March with presentations and discussions. The partner will be selected and contracts are scheduled to be signed on 1 July.
Both AbbVie and Asegua, which produces authorised generic versions of Gilead's Harvoni (ledipasvir/ sofosbuvir) and Epclusa (sofosbuvir/ velpatasvir), are keen to obtain a stake in this model, as it would provide the winning bidder exclusive access to patients and revenue in the highly competitive hepatitis C market, where the high cure rates of approved therapies have players scrambling to access patients before their rivals.
Market share rivalry
Over the past five years, there has been a rivalry brewing between Gilead and AbbVie for market share in the highly lucrative hepatitis C market. Gilead set the gold standard of care with blockbusters Sovaldi (sofosbuvir) and Harvoni, followed by the pan-genotypic Epclusa.
Harvoni and Epclusa, in particular, dominated the market, and at US list prices of $94,500 and $74,760 for 12 weeks of treatment, respectively, both became huge earners, with Harvoni bringing in $10.1 billion in the US alone in 2015. When AbbVie launched the pan-genotypic Mavyret (glecaprevir/ pibrentasvir) it came at a 12-week US list price of $39,600, which, when combined with comparable efficacy and safety profiles to Gilead's hepatitis C franchise, meant that it quickly began to seize share.
Gilead sales
According to Gilead's financial report, its total hepatitis C product sales were $3.7 billion in 2018 – down almost 60% from 2017, when the franchise earned $9.1 billion.
Mavyret's launch was the main contributor to this drastic change in Gilead's fortunes in the hepatitis C virus space; just one year following its launch, Mavyret had a total sales worth $3.6 billion, according to AbbVie's 2018 financial report. The fierce pricing competition between Gilead and AbbVie forced Gilead to take the highly unusual step of authorising generic versions of both Harvoni and Epclusa through its subsidiary, Asegua Therapeutics, with the aim of having more affordable versions of the drug capable of competing with Mavyret.
These unusual market conditions have allowed the Louisiana Department of Health to capitalise on the situation, and have also forced Big Pharma to bid for the revenue from its patients.
GlobalData believes that if more state or federally run healthcare schemes begin to follow suit, the potential partners of these agreements could widen their access to patients, albeit at the expense of higher per patient revenues.
Hopes for future partnerships
If, successful this procurement model should be closely watched, as it could both create a precedent for future hepatitis C treatment models and raise hopes for similar partnerships in struggling R&D areas, such as antibiotics. Developing novel antimicrobial treatments is of enormous clinical importance because of the threat posed by antimicrobial resistance.
However, once approved, new therapies often do not provide financial returns on investment (ROI). This has led to a rout from Big Pharma in antibiotics because the current reimbursement model does not provide adequate ROI. If successful, it is possible that this hepatitis C scheme could act as a pilot study to salvage investment in antimicrobial R&D.
Related Reports:
Gilead Looks to Regain Lost Ground in Hepatitis C with Authorized Generics Play, September 2018
AbbVie Poised to Overtake Gilead as Hepatitis C Leader, July 2018