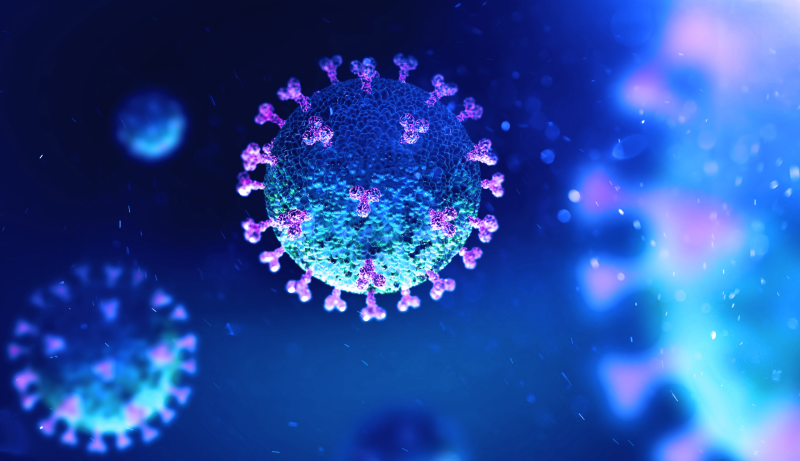 The global SARS-CoV-2 pandemic has raised concerns from the general public, and especially from people with underlying conditions. Reportedly, the risk of infection is high in patients with chronic liver disease (CLD), liver transplant, and cancer due to altered immune function. Among the aforementioned patient population, SARS-CoV-2 infection in patients with a cirrhotic liver can cause an increased risk of hepatic decompensation. As a result, hepatocellular carcinoma (HCC) patients may be at an increased risk for severe Covid-19 symptoms, and thus more likely to be admitted to intensive care. In order to protect vulnerable populations, such as those with HCC, the pandemic has resulted in an unforeseen disruption in the management of HCC in all stages.
CLD patients, including those with hepatitis B, hepatitis C, non-alcoholic fatty liver disease (NAFLD), and cirrhosis, are at risk of developing HCC and require close monitoring and surveillance. However, overburdened healthcare systems are facing limited resources, so HCC surveillance has been deferred. Deferred surveillance can result in delayed diagnosis of HCC patients in early-stage disease, the only curable stage, and in some cases may lead to progression to the intermediate or advanced stage. Thus, the lack of care pathways for patients other than Covid-19 patients during the pandemic may contribute to CLD patients developing life-threatening HCC.
In addition to the interruptions in screening and diagnosis for HCC, patients diagnosed with HCC experienced disruptions in treatment. Eligibility for treatment depends on the patient's liver function and overall health, and HCC patients with severe liver injury induced by Covid-19 may no longer be eligible to receive any treatment. Patients with early-stage HCC receive surgery, transplant, or ablation, which are considered curative. However, surgery and outpatient procedures have been reduced during the pandemic due to a shortage of ventilation, anaesthetists, liver donation, intensive therapy units, inpatient beds, nurses, and physicians, in addition to the desire to limit person-to-person transmission for all non-emergency services. Consequently, delays to treatment are also at risk of contributing to progression to incurable cancer.
Covid-19 has also caused delays in 16 clinical trials for HCC across Phase I to III. The most notable being the Phase II/III TACE-3 trial investigating the safety and efficacy of nivolumab in combination with TACE for patients with intermediate-stage HCC.
While the extent of the impact of Covid-19 on HCC is not fully known, the COVID19-CHIEF trial is underway to quantify this impact. It is being run by the Centre Hospitalier Universitaire in France to estimate the incidence of Covid-19 in the HCC population in both hospital and ambulatory care. Furthermore, it is studying the impact of severe forms Covid-19 on the prognosis, liver function, and the management of HCC. Meanwhile, the pandemic is slowing down in many countries, and medical services are reopening as a result. One key opinion leader interviewed by GlobalData reported an increase in the treatment of new HCC cases as a result of the diagnostic delays caused by the pandemic.
The pandemic halted the care pathways for at least one-quarter of this year, which was long enough for HCC patients to progress through the stages of the disease. As a result, more of Covid-19's impact on hepatocellular carcinoma is expected to be revealed once patients regain access to healthcare.