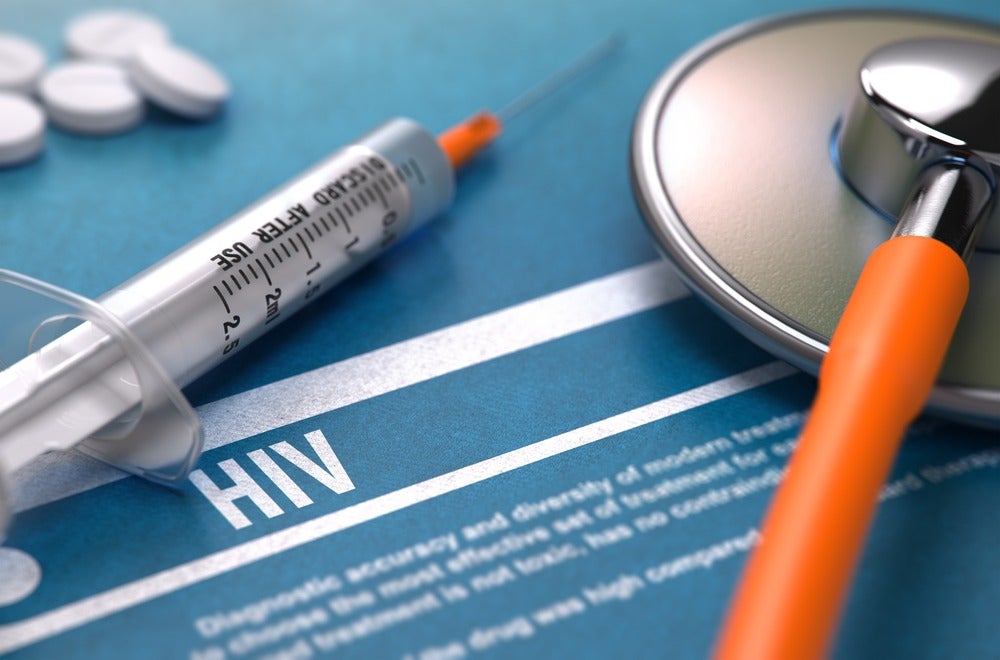 There has been huge excitement in the human immunodeficiency virus (HIV) community, as it was recently announced that a UK patient (known as the 'London patient') has been in remission with undetectable levels of HIV viral load for 18 months.
This is the second patient who has experienced disease-free remission from HIV, following the 'Berlin patient', and gives researchers renewed hope that a cure for HIV is theoretically within reach.
How close are we to finding a cure for HIV?
The London patient was treated using a stem cell transplant from an HIV-resistant donor.
However, similar to the Berlin patient, the London patient was also suffering from advanced Hodgkin's lymphoma and doctors were aiming to treat the cancer and not the HIV infection. The treatment used is not appropriate in other HIV patients because of the adverse events from chemotherapy used to treat the lymphoma. As a result, a cure for the entire HIV-positive population is still miles away despite this exciting development.
One of the most formidable obstacles to curing HIV is discovering a strategy for inducing a functional cure. According to GlobalData, in 2018 there were 3.2 million diagnosed prevalent cases of HIV in patients over 18 years of age across the nine major markets (the US, France, Germany, Italy, Spain, the UK, Japan, China and Brazil), and 72% are currently using antiretroviral therapy (ART) to treat their disease.
Although ART has advanced to the point where HIV is now considered a chronic disease for the majority of those who adhere to treatment, ART does not actually clear latent HIV from the body, leaving patients on these drugs indefinitely.
According to GlobalData's primary and secondary research, the latent viral reservoir represents a key barrier to the eradication of the disease.
Currently, if ART is stopped in a patient who has achieved viral suppression, HIV replication resumes from reservoirs of resting memory T cells, leading to an increase in viral levels and disease progression.
The HIV R&D community is currently placing its hopes in the "kick and kill" strategy, which aims to activate the HIV latent reservoir using an immune stimulant such as a vaccine or a latency-reversing agent (LRA), and then employ an antibody to eliminate all the HIV-infected cells – thereby achieving a functional cure.
Kick and kill approach
A great example of this approach was the REDUC trial, an open Phase I/IIa study to evaluate the efficacy and safety of using Bionor's Vacc-4x and Celgene's romidepsin on the HIV reservoir in virologically suppressed adults. Results from that trial displayed that although total HIV DNA levels declined during treatment, the decrease in HIV DNA from baseline after eight weeks was not statistically significant compared with the placebo group.
This was the first trial that studied the workability of the "kick and kill" approach, but it demonstrated that more R&D is required to achieve a sizeable effect that would actually benefit HIV patients. However, it is also important to note that the primary endpoint is not an established endpoint for a cure, as there is not enough clarity on how to measure the HIV reservoir accurately.
Other investigational approaches aimed at curing HIV infections have only shown success in pre-clinical models and thus far have failed to show sufficient efficacy in clinical human studies.
However, there are more early-stage approaches, such as by Sangamo, which has a Phase II gene therapy treatment that can alter the immune system of patients; Sanofi is also developing a tri-specific broadly neutralizing antibody that will have a diverse range of coverage of more than 200 HIV strains.
With promising early-stage strategies being developed, there is still a chance the virus can be stopped. However, the real challenge that lays ahead will be developing a strategy that can be scaled for the millions who suffer from the disease; this alone will take a number of years.