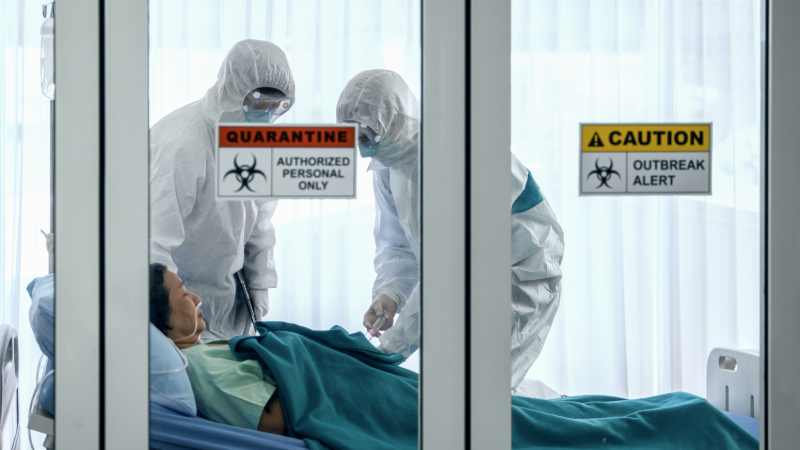 Coronavirus (Covid-19) has now spread across 183 countries with more than one million confirmed cases worldwide. The US is the most heavily affected country in the world representing 25% of the confirmed cases worldwide. Approximately 70% of the total deaths due to Covid-19 have occurred in Europe, but the number of fatalities is rising quickly in the US. Hospitals in Europe and the US are under severe strain with the exponential surge in cases. Covid-19 is a serious threat for the population with pre-existing comorbid conditions, such as diabetes and heart diseases. As Europe and the US have millions of people with pre-existing health conditions, the intensive care units (ICUs) in these countries are expected to experience severe strain if the exponential growth does not taper off.
The number of people with comorbid conditions in Europe and the US is very high and will continue to grow quickly in the near future. GlobalData epidemiologists report that there are 49 million diagnosed prevalent cases of diabetes and 25 million diagnosed cases of heart disease in the six major markets (6MM: US, France, Germany, Italy, Spain, and the UK) in 2020.
GlobalData epidemiologists modelled a hypothetical scenario where 30% of diabetes (type 1 and type 2) cases had Covid-19 and 40% of those patients required treatment in an ICU. Based on these assumptions, epidemiologists forecast that 5.8 million people with diabetes will be infected with Covid-19 and require ICU treatment in 2020, which is significantly higher than the 6MM's ICU capacity. This number assumes minimal implementation of disease prevention measures and a massive surge in cases within one month of local disease transmission of Covid-19. The majority of countries in Europe are now in lockdown, prohibiting all non-essential travel. This suggests that the actual number of cases requiring treatment in an ICU will be lower, as demand for treatment would spread out over a few months. Additionally, the need for ICUs could be eliminated for a large proportion of the populations if the local transmission can be stamped out, lessening the strain. However, if even a small fraction of these cases requires ICU beds at the same time, it could potentially overwhelm the limited number of ICU facility available in these countries. Some countries could see higher levels of strain compared to other countries. For example, the UK would experience greater strain than Germany, as the UK only has 4,500 ICU beds while Germany has 24,000 ICU beds.
The healthcare systems in Europe and the US are already under great strain due to the ongoing flu season and would not be able to withstand an exponential surge of cases requiring ICU treatment. Social distancing and lockdown practices should continue until the outbreak curve is flattened. Korea and China have shown that this is possible with the rigorous implementation of social distancing rules combined with testing, isolation, and management of Covid-19 patients.