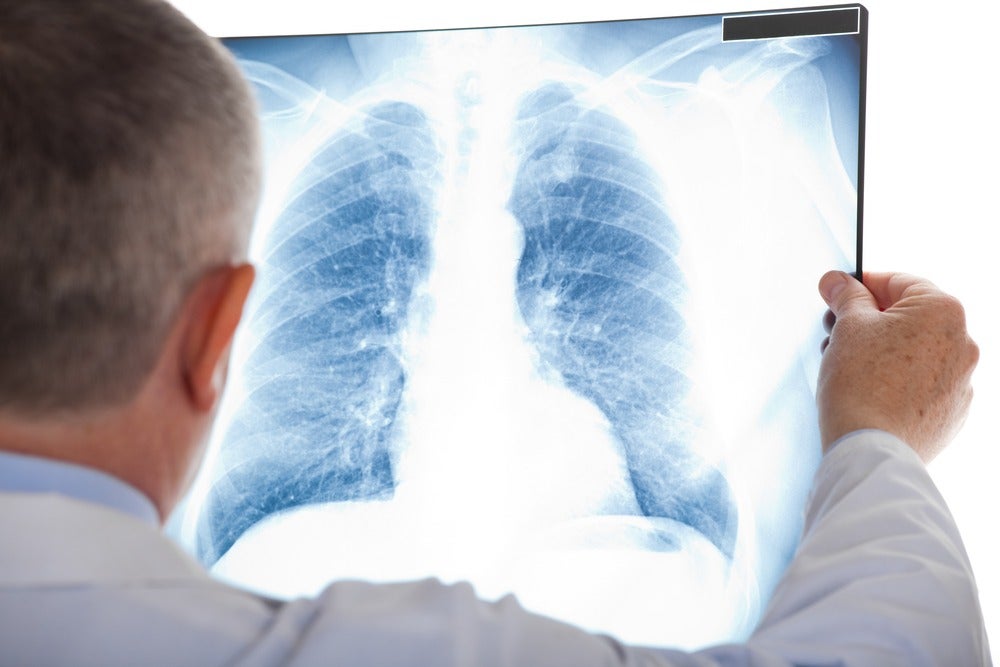 FibroGen's Phase III trial with FG-3019 (pamrevlumab) for idiopathic pulmonary fibrosis (IPF) may face challenges enrolling patients since it does not allow trial participants to be on background therapy with approved drugs, two IPF experts said on the sidelines of the recently concluded American Thoracic Society (ATS) meeting.
Idiopathic pulmonary fibrosis treatment
While the trial (NCT03955146) has not yet started recruiting patients, the design was posted on 17 May.
Not allowing background therapy is of concern for the trial, because most patients in tertiary care centres are on standard-of-care (SOC) antifibrotic drugs, said one of the experts familiar with previous pamrevlumab clinical research. The biggest challenge with IPF studies right now is that the era of placebo-controlled trials is over, said a second expert.
IPF is a type of chronic lung disease characterised by a progressive and irreversible decline in lung function.
It is unethical to withhold SOC, but those who do not tolerate SOC would be ideal for this trial, the second expert added.
The 565-patient trial will screen only those patients who are not being treated with Boehringer Ingelheim's Ofev (nintedanib) or Roche's Esbriet (pirfenidone). The study will also include instances of intolerance or discontinuation of approved therapies and subjects who voluntarily decline approved therapies.
However, patients who do not tolerate both drugs are few and far between, the first expert noted. Furthermore, typically, most SOC-intolerant patients are less likely to want to participate in clinical trials and the intense follow-ups that come with that, the first expert said. It is unclear if there would be enough patients to enrol, the first expert noted. There are areas of the world where antifibrotic therapies are not available, so the trial may accrue patients in those areas, but that will not apply in the US, said the second expert. The study is estimated to start in June, but trial sites are not yet listed on ClinicalTrials.gov. The primary completion date is in March 2023.
FibroGen did not respond to a request for comment.
Other trials' combination strategy further dampens enthusiasm
The decision to exclude patients on SOC drugs is even starker since Galapagos' 750-patient Phase III IPF trials — ISABELA 1 (NCT03711162) and ISABELA 2 (NCT03733444) — are evaluating its drug, GLPG1690, on top of SOC, the first expert said.
Both trials recruited the first patient in November 2018, and the trials are scheduled to complete in December 2021. These trials also allow for a 2:1 randomisation, since patients can be dosed on two different GLPG1690 doses or placebo, said the first expert. GLPG1690 is also an oral pill, unlike pamrevlumab, which is an intravenous infusion, said the first expert when considering the logistics for FibroGen's pivotal trial.
Other advanced IPF assets, the first expert pointed to, included Biogen's BG00011, which is in the Phase II SPIRIT trial (NCT03573505). The 290-patient study also allows participants to be on background therapy as long as they have been stable on it for eight weeks. The trial is scheduled to be completed in November 2021, according to ClinicalTrials.gov.
Moreover, while the field is looking at combinations with those approved drugs, the trial design will become more difficult because there will be a blunted response in terms of efficacy, said the second expert. If Ofev or Esbriet by itself can cause a forced vital capacity (FVC) decline of 100mL or so, that's 100mL less for the new drug to specifically impact, the second expert explained. FVC is the total amount of air exhaled during the forced expiratory volume test and is the most important measurement of lung function.
Pamrevlumab in combination with Ofev or Esbriet would indeed have a higher benchmark to demonstrate clinical significance, this news service reported on 8 March 2017.
Nonetheless, one expert said a combination study would be the most feasible, since Ofev and Esbriet are available in a number of regions with clinical trial infrastructure, while other experts suggested alternate novel trial endpoints to overcome the challenge of studying a combination, as reported on 13 March 2017.
An analyst report estimated a revenue opportunity at the time of $1.5 billion for pamrevlumab in IPF, though another projected $269 million in 2018. Currently, one analyst report estimates pamrevlumab IPF revenues of $235 million in 2023. FibroGen's market capitalisation is $3.06 billion.
After Ofev and Esbriet were approved on 15 October 2014, there has been a lull in activity, and companies will have to make trials more patient-friendly, said the first expert, adding that it would be unsurprising if recruitment moved more slowly than anticipated. Patients are not feeling a strong urge to participate compared to the experience with the Ofev and Esbriet pivotal studies when there were no available options, said the first expert about the Phase III Esbriet experience. However, since neither approved drug is a cure, patients and physicians are still motivated to take part in studies.
Pamrevlumab inhibits connective tissue growth factor inhibitor, which mediates the progression of fibrosis and related serious diseases. The drug was previously evaluated in combination with Ofev or Esbriet in a randomised Phase IIb study (NCT01890265) and as a monotherapy in a single-arm Phase II trial (NCT01262001).
by Manasi Vaidya in New York
Manasi Vaidya is a Senior Reporter for Pharmaceutical Technology parent company GlobalData's investigative journalism team. A version of this article originally appeared on the Insights module of GlobalData's Pharmaceutical Intelligence Center. To access more articles like this, visit GlobalData.