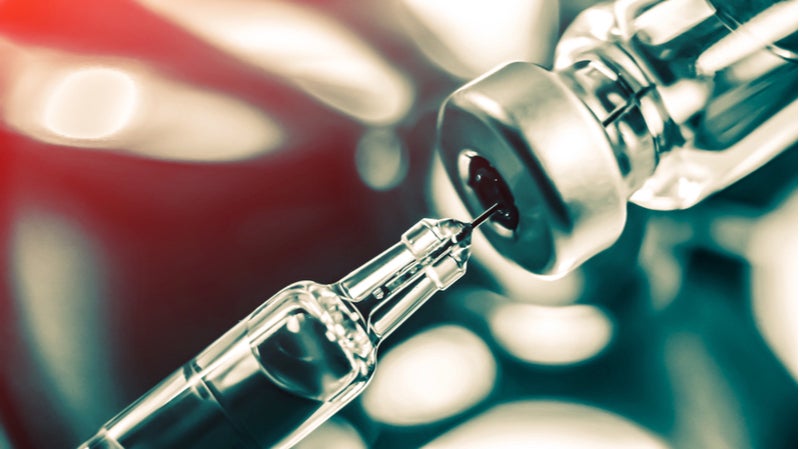 During the last day at IDWeek 2019 in Washington DC, Flor Munoz from the Baylor College of Medicine in Houston, Texas presented an overview of current influenza treatment options and promising products in development. 
Although vaccines against influenza vaccines are recommended and significantly reduce the annual disease burden, they can't provide complete protection because the virus mutates frequently. Thus, early antiviral treatment is an important tool helping shorten the duration and reduce the severity of influenza infections. Current FDA-approved products include M2-ion channel blockers like amantadine and rimantadine, which are not used anymore because of widespread resistance, neuraminidase inhibitors like oseltamivir (Roche's Tamiflu and generics), zanamivir, and peramivir, as well as the 2018-approved cap-dependent endonuclease inhibitor baloxavir marboxil (Xofluza, Shionogi/Genentech). 
Xofluza is a potent new entry, especially because only one dose is needed, but viral resistance has already been reported multiple times. Fortunately, not only are new, promising influenza treatment options in development, but also current treatment options are seeking label extensions, such as the use of Xofluza for hospitalised patients, children aged one to less than 12 years, and as post-exposure prophylaxis. 
Another interesting approach is the use of antiviral combination therapy, drugs with different mechanisms of action, to combat influenza infections and reduce the risk of developing antiviral resistance, an approach that is being used in other viral indications, most prominently in HIV infections. For example, the combinations amantadine/oseltamivir, ribavirin/oseltamivir, favipiravir/oseltamivir or even triple combinations like amantadine/ribavirin/oseltamivir show synergy against influenza A viruses resistant to either of these drugs alone, and allow for higher potency at lower doses. 
A specifically promising new candidate for the treatment of influenza infections is Fludase (DAS181) from Ansun Biopharma. It is a recombinant fusion protein composed of a sialidase catalytic domain, which essentially prevents the virus to bind to receptors in human respiratory host cells. This broad-spectrum antiviral activity allows this agent to potentially fight different influenza and parainfluenza virus strains and Phase II data from adult IC patients showed faster recovery from influenza. Since the drug is a dry particle for inhalation, hyperreactivity and antibodies against the drug could be observed in clinical trials after prolonged use, but in shorter treatment durations it was well tolerated in healthy patients and patients with Asthma. Fludase was granted breakthrough therapy designation by the FDA and Phase III studies are ongoing.
IDWeek is the joint annual meeting of the Infectious Diseases Society of America (IDSA), Society for Healthcare Epidemiology of America (SHEA), the HIV Medical Association (HIVMA), and the Pediatric Infectious Diseases Society (PIDS).
Related reports
GlobalData (2019). Seasonal Influenza Vaccines: Global Forecast and Market Analysis to 2028, to be published
Will Single-Dose Xofluza Be Able to Compete Against Tamiflu Generics?, October 2018