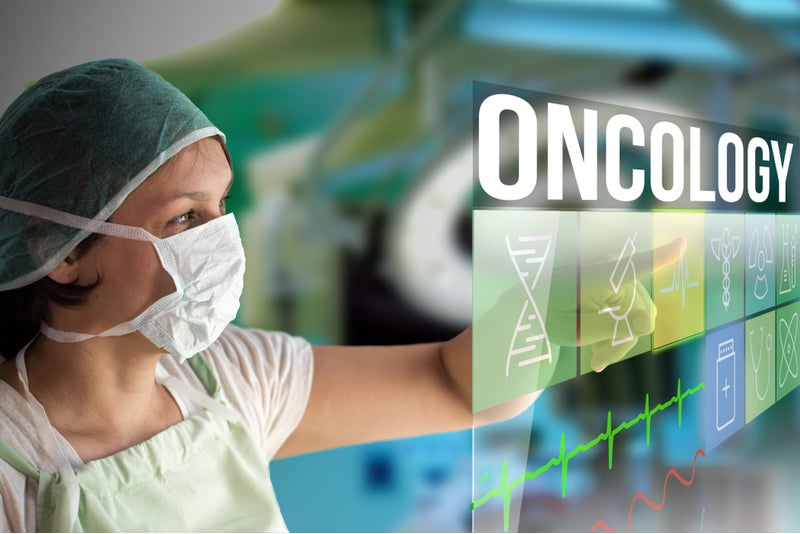 The ability of the immune system to recognise tumour cells has been known to scientists for decades, and in 2011 the first checkpoint inhibitor (CPI), BMS's Yervoy (ipilimumab), was approved for melanoma, a historic development in the cancer field. 
Shortly thereafter, additional CPIs were approved, BMS's Opdivo (nivolumab) Merck and Co's Keytruda (pembrolizumab), Roche's Tecentriq (atezolizumab), AstraZeneca's Imfinzi (durvalumab), Merck KGaA/Pfizer's Bavencio (avelumab), and Regeneron/Sanofi's Libtayo (cemiplimab), and the combined approvals for these agents cover roughly 15 different indications. 
These agents activate the immune system, and while intended to kill cancer cells, they have an unintended consequence of also activating autoreactive T-cells in some patients. This may then lead to a number of different toxicities that are collectively known as "immune-related adverse events" (irAEs). 
At the 2019 Society for Immunotherapy of Cancer (SITC) conference from 6-10 November in National Harbor, Maryland, US, irAEs were a major focus as presenters discussed the common symptoms and strategies to care for such patients.
While some types of irAEs are fairly common, others were poorly recognised from randomised controlled trials. These agents are now part of the standard of care for many tumour types and even rare events have now been characterised. 
Jarushka Naidoo, a physician at the Sidney Kimmel Cancer Center at Johns Hopkins University, discussed the common types associated with each agent or mechanism of action. For example, Yervoy has been shown to have a higher overall incidence of irAEs and especially for CPI-associated colitis, while treatment with programmed cell death 1 (PD-1) and programmed death-ligand 1 (PD-L1) agents are known to present more frequently than Yervoy with a number of rheumatic AEs such as Sjogren's, single organ vasculitis, psoriasis, autoimmune forms of arthritis, scleroderma, among others. Overlap syndromes, such as concomitant myositis, myocarditis, and myasthenia gravis have been reported in some patients with CTLA-4 combinations with PD-1/PD-L1. Although physicians are seeing these events with more frequency, the occurrence of irAEs are unpredictable and may happen up to one-year post-exposure.
The development of an irAE can have a significant impact on patient management. The treatment of irAEs involves usage of corticosteroids, which may impact the overall efficacy of cancer immunotherapy, and the CPI may need to be temporarily or permanently halted, depending on severity.
Further, certain irAEs warrant greater attention, such as pneumonitis and neurologic toxicities. The treatment of colitis may also require treatment with infliximab, an anti-TNF agent. Questions still linger whether patients with an autoimmune disease or a history of autoimmunity should be treated with these agents at all. Several abstracts, #P238, #P296, and #P708 were attempting to identify predictive factors for irAEs and for responsiveness to immunotherapy. Predictive biomarkers are a high unmet need as they could identify patients likely to respond as well as identify disqualifying features or signatures in patients that are at high risk for irAEs.
Joint guidelines on the management of irAEs from the National Comprehensive Cancer Network (NCCN) and American Society or Clinical Oncology (ASCO) were first published in 2018. Abstract #P724 from investigators at Clinical Care Options, NCCN, and the University of Washington analyzed the concordance of healthcare providers with these guidelines, based on an interactive decision support tool. Among 972 unique cases entered, the researchers found that only 39% of planned management strategies matched recommendations and that cardiovascular and dermatologic events received the greatest amount of deviation. Thus, it appears that there is heterogeneity in practice, likely originating from different attitudes related to irAE or from a lack of awareness. 
Dr Naidoo, who gave an introduction on autoimmunity, toxicity and cancer immunotherapy, discussed the strategy for irAE management at Johns Hopkins Hospital, where she practices, a multi-disciplinary team has been set up to discuss individual cases. The goal of this is to centralise discussions of complex cases and aims to bring specialists from multiple disciplines. This is important as nearly any organ system can be affected by irAEs and the multidisciplinary team should have specialists for all commonly affected systems, including pulmonologists, rheumatologists, dermatologists, endocrinologists, gastroenterologists, neurologists, among others. 
GlobalData believes that the discussion around irAEs will only become more frequent in the coming years as IO therapy becomes more prevalent. As checkpoint inhibitors and other classes of immunotherapy expand to nearly every tumour type, it will become increasingly important to have a holistic approach to the treatment of irAEs.