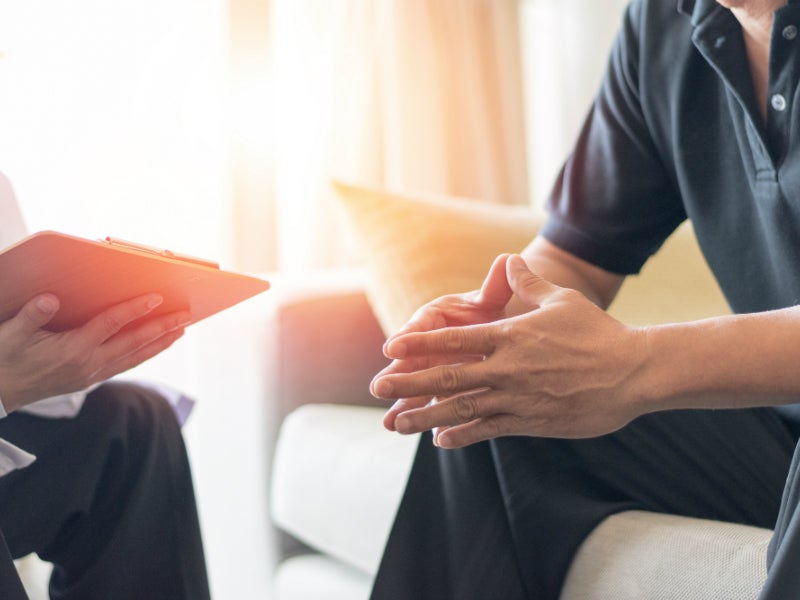 The treatment landscape for metastatic castrate-resistant prostate cancer (mCRPC) has shifted significantly in recent years. Chemotherapy, typically docetaxel or cabazitaxel, was the mainstay of mCRPC treatment until the development of drugs targeting the androgen receptor (AR). Johnson & Johnson's Zytiga (abiraterone) and Astellas Pharma / Pfizer's Xtandi (enzalutamide) are approved AR-antagonists that are now well-established as the standard of care for patients with mCRPC.
Immunotherapies have achieved significant milestones in a number of oncology indications, including melanoma, non-small cell lung cancer, and urothelial cancer. However, to date, there has been little success within the mCRPC treatment landscape. The FDA approval of the personalised dendritic-cell-based vaccine, Dendreon's Provenge (sipuleucel-T), for asymptomatic or minimally symptomatic mCRPC is currently the only example of an immunotherapy approval for prostate cancer.
Immune checkpoint inhibitors have antibodies targeted against cytotoxic T-lymphocyte antigen-4 (CTLA-4), programmed cell death-1 (PD-1), and programmed cell death ligand-1 (PD-L1). Bristol-Myers Squibb's Yervoy (ipilimumab) is the only anti-CTLA-4 agent currently approved and is indicated as a single agent for melanoma, as well as a combination therapy for renal cell carcinoma and a subset of colorectal cancer patients. While a number of trials in prostate cancer are still ongoing, Yervoy has failed to demonstrate an overall survival (OS) improvement as a monotherapy in two major placebo-controlled Phase III trials.
The PD-1 / PD-L1 inhibitors have been approved in a plethora of oncology indications, most notably Merck & Co.'s Keytruda (pembrolizumab) and BMS / Ono's Opdivo (nivolumab) that were the first drugs of their kind to launch. A number of early phase (I–II) trials have investigated PD-1 / PD-L1 inhibitors as monotherapies in mCRPC but to no avail. These results have cast a further shadow on the perceived potential for immunotherapy in prostate cancer.
As a result of the failure of immune checkpoint inhibitors to demonstrate a response in prostate cancer, a number of CTLA-4 and PD-1 / PD-L1 inhibitors are now being investigated in combination trials with other agents such as those used in chemotherapy or anti-AR therapies. GlobalData currently forecasts the launch of three combination therapies in mCRPC over the next five years, Keytruda in combination with docetaxel, Keytruda in combination with Xtandi, and Tecentriq in combination with Xtandi. Most recently, promising early phase data for the combination of Exelixis' Cabometyx (cabozantinib) and Roche's Tecentriq (atezolizumab) in mCRPC were presented at the 2020 Genitourinary Cancers Symposium.
One theory behind combining anti-AR agents with immunotherapies is that the combination will help overcome anti-AR drug resistance by activating the immune system against tumour. Merck & Co. is also testing Keytruda in combination with docetaxel or AstraZeneca's Lynparza (olaparib) in mCRPC. Despite growing evidence suggesting prostate cancer is not immune responsive, GlobalData continues to monitor the progress of the combination trials.