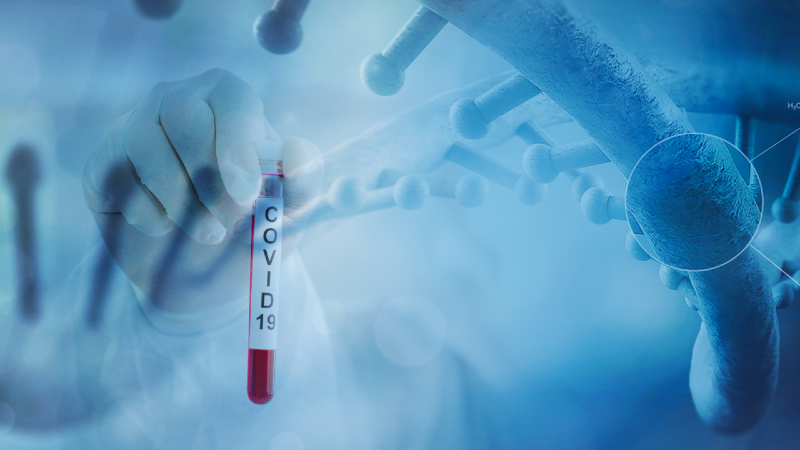 by Reynald Castaneda in London, with additional reporting by Manasi Vaidya in New York.
Incyte and Eli Lilly's Janus kinase (JAK) 1/2 inhibitors—Jakafi (ruxolitinib) and Olumiant (baricitinib), respectively—may have a mechanism edge over Pfizer's JAK 1/3 inhibitor Xeljanz (tofacitinib) in Covid-19. However, Theravance Biopharma's pan-JAK inhibitor TD-0903 stands out for its nebulised mode of administration but there is still uncertainty about its value.
Jakafi and Olumiant may have a clearer link to downregulating interleukin (IL)-6 to ease the cytokine storm syndrome (CSS) seen in Covid-19 compared to Xeljanz. The aforementioned JAK inhibitors have the advantage over TD-0903 due to being oral, systemic approaches. This would be valuable in order to allow uniform therapeutic spread in the lungs and anti-inflammatory effects in other CSS-sensitive parts of the body. CSS is a form of a systemic inflammatory response.
Interest in JAK inhibitors for Covid-19 is building, with increasing real-world experience showing CSS to be a turning point in disease severity. On 17 April, Incyte announced it would initiate Jakafi in a Phase III trial (NCT04362137), while Olumiant was added to the National Institute of Allergy and Infectious Diseases' (NIAID's) Phase III adaptive Covid-19 treatment trial (NCT04280705) with initial results expected in June, as per Eli Lilly 23 April presentation. Xeljanz is in an investigator-led Phase II trial (NCT04332042), and on 23 April, Theravance announced it had dosed its first patient in the Phase I safety trial (NCT04350736).
IL-6 monoclonal antibodies (mAbs) are also under investigation in Covid-19. However, there are many other cytokines present during inflammatory storms, so targeting just IL-6 may not be sufficient. While Olumiant is theorised to have the most potential in blocking virus entry into host cells based on artificial intelligence (AI) data, experimental data is needed to validate this hypothesis, and even then preclinical results do not always translate into humans.
JAK1, 2 potentially more significant targets
The rationale behind using JAK inhibitors during a SARS-CoV-2 infection is immune system cells activate each other by producing cytokines, and many cytokines require JAKs to function, said Joaquin Espinosa, PhD, Professor of Pharmacology, University of Colorado School of Medicine, Anschutz Medical Campus, Aurora. Specifically, JAK inhibitors can inhibit IL-6, a cytokine expressed by alveoli cells in the lungs, said Dr Georg Schett, chair, internal medicine, University of Erlangen-Nuremberg Hospital, Germany. Based on previous experience with SARS-CoV-1, high levels of IL-6 are linked to acute lung damage, he added.
However, not all JAK inhibitors have the same targets, Schett said. Inhibiting JAKs 1 and 2 may be the most critical of the four JAKs, he noted. JAKs 1 and 2 are important in IL-6 generation, explained Espinosa, the primary investigator in Phase II Olumiant investigator-led Covid-19 trial (NCT04340232). Additionally, JAK3 is important in interferon signalling, which has an antiviral role and so should not be affected, Schett noted. TYK2, the fourth JAK, is more linked with IL-12 and IL-20, which are not typically a part of CSS, he added. Like JAK3, IL-12 is also important to the host's viral defence, he explained.
However, even though an inhibitor is designed to focus on specific JAKs, these drugs could still impact more JAKs than they are intended to, as JAK inhibition is a challenge, added Timothy Cernak, assistant professor, Department of Medicinal Chemistry, College of Pharmacy, University of Michigan, Ann Arbor.
In Covid-19, multiple JAK inhibition may be beneficial, Espinosa said. There are hundreds of cytokines and not all use JAKs, but if they do, they use different JAKs, he added. The success of the treatment would depend on what is in each patient's cytokine storm, added Dr Jesús García-Donas, director, Translational Oncology Laboratory, Clara Campal Comprehensive Cancer Center Hospital, Madrid.
IL-6 rate in cytokine storm may impact efficacy
Additionally, mAbs targeting IL-6 are also under investigation for Covid-19. Anecdotal experience in China and Italy show Roche's anti-IL-6 mAb Actemra/RoActemra (tocilizumab) improved outcomes in Covid-19 patients, noted García-Donas, the primary investigator in a Phase II Olumiant/simvastatin investigator-led Covid-19 trial (NCT04348695). As such, there is the risk patients in JAK inhibitor trials can be given Actemra or another approved IL-6-targeted therapy, he added. If anti-IL-6 antibodies are being considered for use in standard-of-care (SOC) arms of JAK inhibitor trials, the SOC arms could over-perform, he noted.
There is not enough data to support anti-IL-6s being considered SOC, argued Thomas Lars Benfield, professor, Department of Infectious Diseases, University of Copenhagen, Denmark. Most hospitals consider SOC to be keeping patients hydrated and providing oxygen, he added. In the Phase III Jakafi trial, SOC is given in both the active and control arms, whereas the controlled Phase III Olumiant trial also allows background SOC, and the Phase II Xeljanz trial is a single-arm study.
Brett Haumann, Theravance Chief Medical Officer, said future TD-0903 efficacy trials may allow antiviral use in the comparator arm but not anti-inflammatory approaches to make sure there is clarity on TD-0903's efficacy signal. Incyte and Eli Lilly did not respond to an interview request, while Pfizer declined to comment, linking this news service to its 9 April media release on its Covid-19 plans.
On 3 April, this news service reported the use of anti-IL6 mAbs requires early intervention, specifically before hospitalised Covid-19 patients become critically ill or require mechanical ventilation. On 27 April, Sanofi /Regeneron Pharmaceuticals announced its Phase II/III trial (NCT04315298) investigating anti-IL6 mAb Kevzara (sarilumab) will continue to enrol only critical patients who require mechanical ventilation, high-flow oxygenation or intensive care unit (ICU) care following early data, as opposed to severe patients who require oxygen supplementation without mechanical ventilation or high-flow oxygenation. While the patient data taken together showed no notable benefit, the severe group showed negative trends while the critical group showed positive trends. On the same day, results from an investigator-led 129-patient controlled Phase II Actemra trial (NCT04331808) showed improved prognosis in moderate or severe Covid-19 patients. The Roche-sponsored Actemra/RoActemra Phase III COVACTA study (NCT04320615) has a primary completion date of August, but the company has indicated early data will be released as soon as they are available.
While IL-6 is a logical candidate in easing inflammation, inhibiting it specifically at a higher potency such as with mAbs may not be ideal, as IL-6 could have other functions important in impacting the virus' life cycle, García-Donas noted. IL-6 may also not be the most important aspect of a cytokine storm, Schett said. Theravance's Haumann said TD-0903 being a pan-JAK inhibitor means it could block the traffic of other cytokines besides IL-6.
JAK inhibitors may be a better fit for hospitalised patients with symptoms indicative of hyperinflammation-driven pathology, Espinosa added. The ideal slot for JAK inhibition is hospitalised patients who require oxygen when the cytokine storm can still potentially be eased, said Benfield, the primary investigator in a Phase III trial investigating multiple repurposed therapies like Olumiant (NCT04345289). When CSS is at its peak in more severe patients, there may be too many cytokines to target, García-Donas added.
The 401-patient Phase III Jakafi trial excludes patients who are intubated, and its primary endpoint is the proportion of patients who die, develop respiratory failure, require mechanical ventilation or need ICU care in 29 days. The 50-patient Xeljanz trial also excludes patients on mechanical ventilation and recruits those who were admitted to hospital within the last 24 hours, with a primary endpoint of rate of patients needing mechanical ventilation in 14 days. The 800-patient NIAID-run trial investigating different therapies including Olumiant has broader inclusion criteria, from patients requiring oxygen to mechanical ventilation, and has a primary endpoint of time to recovery in 29 days.
TD-0903's inhaled administration, Olumiant's antiviral MOA need more data
Among the four JAK inhibitors under investigation, TD-0903 is the only therapy with a localised, nebulised application. Theoretically, an inhaled JAK inhibitor has the benefit of being applied locally where it would be needed, Benfield said. The advantage of a nebulised approach is the first inflammation risk occurring in the lungs, Theravance's Haumann noted, adding localised delivery also avoids the side effects expected of systemic JAK inhibitors.
However, it is still unclear whether a localised approach will have a better risk-benefit profile, García-Donas said. Also, there is a need to target vessels underneath the surface of the lungs, Schett added. If the lungs are inflamed, a systemic approach may be better to allow an even spread of the JAK inhibitor, Benfield noted. Theravance's Haumann said the company has preclinical data showing the nebulised formulation allows its inhibitor to penetrate deep into the lungs. While easing the impact in the lungs is important, so is decreasing the cytokine storm's impact on other organs, García-Donas noted.
The ideal treatment paradigm for Covid-19 is one wherein viral replication is inhibited and the immune system is also modulated, Benfield said. According to AI analysis, Olumiant has a high affinity to AP2-associated protein kinase 1 (AAK1), suggesting it could both reduce viral entry and inflammation (Richardson, P., et al., Lancet, 2020 Feb 15, 395(10223), pp. e30-e31). While the analysis reviewed 378 AAK1 inhibitors, Jakafi, Xeljanz and TD-0903 are not specifically mentioned.
Still, AI analysis is only as good as the data put into the algorithm, Cernak said. Also, experimental data is needed to support Olumiant's impact in SARS-CoV-2 entry, Espinosa said. Even then, preclinical evidence does not always translate to success in humans, said Dr Stephen Hanauer, professor of Medicine, Gastroenterology and Hepatology, Feinberg School of Medicine, Chicago, Illinois.
Reynald Castaneda and Manasi Vaidya are Senior Reporters for Clinical Trials Arena parent company GlobalData's investigative journalism team. A version of this article originally appeared on the Insights module of GlobalData's Pharmaceutical Intelligence Center. To access more articles like this, visit GlobalData.