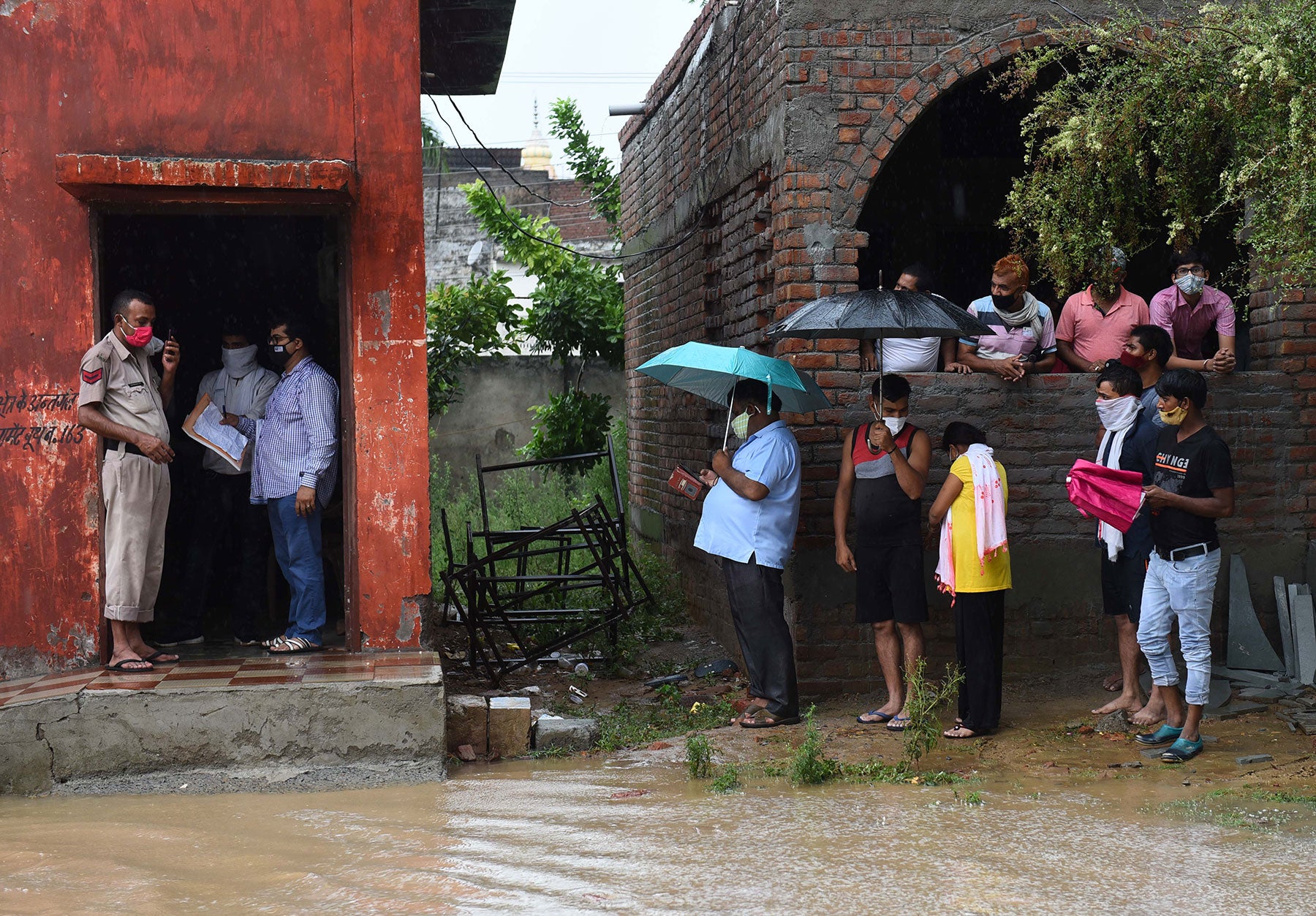 Need to know:
Vaccine manufacturing scale-up and reduced exports opens possibility India may deploy boosters as soon as August
Boosters unlikely to be prioritized in South Africa this year due to lagging vaccination rates and the country prioritizing the first shot
Brazil also unlikely to consider boosters soon as variant monitoring is not well-established. It is unclear how prevalent the Delta variant is in the country, with Gamma the primary concern
Even if there are breakthrough infections with current vaccines due to the Delta variant, data shows they are still protective against hospitalizations
Despite the Delta variant's negative efficacy impact on authorized COVID-19 vaccines, booster deployment initiation in current infection hotspots—Brazil, India and South Africa—will ultimately depend on supply. Of these three countries, India may be the first to deploy boosters due to its relatively established local manufacturing capabilities. In contrast, Brazil and South Africa are likely to delay booster deployment as their vaccine supply, which is primarily sourced from overseas, is already stretched.
Pfizer made headlines this week as announced the possibility of a booster for Comirnaty (BNT162b2) to US and Europe regulatory authorities. Comirnaty is not the main vaccine being deployed in Brazil, India or South Africa. Pfizer's rationale behind its potential booster authorization in the US and Europe is the Delta variant, which was first detected in India, and may lead to further waves of infection. South Africa is amid a third wave of infections driven by the Delta variant, with Brazil lagging in the variant surveillance necessary to pinpoint Delta's prevalence in the country.
Covid-19 vaccine boosters in India by August?
All three COVID-19 hotspots are still lagging in their vaccination campaigns, but India may be the first country to deploy boosters, even as soon as August, said Dr Anil Kumar Pandey, registrar academic, ESIC Medical College & Hospital, Faridabad, India. Concerns remain about whether the next wave of infections could be due to the Delta variant, as there were many breakthrough infections observed with the current crop of authorized vaccines, he explained.
While breakthrough infections are higher with the Delta variant, boosters in South Africa are unlikely to be a reality until midyear 2022, said Shabir Madhi, PhD, professor of vaccinology, University of the Witwatersrand, Johannesburg, South Africa. In Brazil, it is currently unthinkable to consider boosters, local epidemiologists added. There is higher value in using available limited supply for the unvaccinated rather than for boosters, as the former approach would at least offer some protection to more people rather than offer the highest level of protection for a few, these local experts agreed.
Nonetheless, if boosters are to be deployed, they are unlikely to be available for all at the start, with priority given to healthcare workers and then at-risk individuals, experts agreed. On 7 May, this news service reported a decision regarding when to deploy boosters for Pfizer/BioNTech's Comirnaty and Moderna's Spikevax (mRNA-1273) will not rely on a single trigger, but will encompass waning protection, incidence of variants of concern and global supply. Health ministries in Brazil, India and South Africa did not respond to a comment request.
India's future infection wave may be Delta-related
In India, there is a relatively higher enthusiasm in deploying boosters compared with other developing countries due to concerns of future infection waves, Pandey said. As of 13 July, only 22.56% of adults in India have received a single COVID-19 vaccine dose, according to Our World in Data. While vaccination rates are gaining momentum, these rates are disproportionately higher in urban areas compared with rural neighborhoods, Pandey explained.
Vaccine supply may not be an issue in India considering there is building momentum in establishing new manufacturing sites in the country, Pandey said. India also reduced its vaccine exports in April, redirecting doses for domestic use, which has had a negative supply ripple effect in various parts of the world. India's government has recently set itself a target of two billion doses to be made between August and December to fully vaccinate its entire adult population by the end of the year, news reports show. However, one caveat of deploying boosters when many are still yet to receive a single dose is it could create confusion in the public on the different elements of the vaccination campaign, noted Susan Dentzer, senior policy fellow, Duke-Margolis Center for Health Policy, Washington DC.
Vaccines still robust against Delta variant
Based on available data, authorized vaccines in India seem to still have robust efficacy data against the Delta variant, with breakthrough infections predominantly leading to milder symptoms, Pandey added. However, breakthrough infections are still very common, which contributed to India's second wave of infections earlier this year, he explained. India's second wave peaked in early May when Bharat Biotech's Covaxin (BBV152) and Serum Institute of India's Covishield (SII-ChAdOx1 nCoV-19) were the two main vaccines deployed in the country, with more vaccines having been recently authorized.
Covaxin's Phase III data shows it is 77.8% effective against symptomatic COVID-19. A recent study published on medRxiv (23 April) using sera from vaccinated individuals show the vaccine has comparable efficacy against the Alpha and Delta variants. Covishield authorization was based off AstraZeneca's Vaxzevria (AZD1222) data, as both vaccines were initially developed by the University of Oxford. A UK study shows two doses of Vaxzevria offers 60% protection against symptomatic disease from the Delta variant, as per a 24 May medRxiv preprint.
By the end of this year, many vaccine recipients would have been fully vaccinated for at least one year, further fueling booster interest in India, noted Pandey, a Phase III Covaxin investigator. Boosters would help maintain a high immunogenicity threshold among vaccinated people, he explained. Rollout of both Covaxin and Covishield started in the first week of January among healthcare workers.
Brazil, South Africa priority on first round vaccinations
In Brazil and South Africa, there is less enthusiasm for boosters. There are still millions of people who have yet to receive a single dose, thus dampening the need for boosters, said epidemiologist Carla Domingues, PhD, coordinator of Brazil's Immunization Program from 2011 to 2019. As of 13 July, only 14.81% of adults in Brazil were fully vaccinated, with 26.97% being partially vaccinated. AZD1222 and Sinovac Biotech's (NASDAQ:SVA) CoronaVac were the first two COVID-19 vaccines to be authorized in Brazil. There is very limited data on the efficacy of China-developed vaccines such as CoronaVac against the Delta variant, noted epidemiologist Peter Smith, PhD, of the London School of Hygiene and Tropical Medicine.
Like Brazil, limited vaccine supply also makes it unlikely for boosters to be deployed in South Africa anytime soon. South Africa is prioritizing getting at least a single dose to as many people as possible, Madhi noted. One of the first vaccines authorized in South Africa was Johnson & Johnson's single-dose JNJ-78436735. Only 6.74% of adults in South Africa had received at least one dose of any COVID-19 vaccine, as of 13 June. Vaccine supply is a major issue in Brazil, considering the country secured doses much later than other countries, and so it is behind in receiving vaccine deliveries, said epidemiologist Ethel Maciel at the Federal University of Espírito Santo, Brazil.
Takes time to build manufacturing sites
There is an overall greater appreciation and momentum with regards to establishing local vaccine manufacturing sites to have an effective technology transfer, but these take one to two years to build, which is longer than expected, said Susan Finston, senior advisor, Princeton Capital Investors, Haifa, Israel. There is also the complicated nature of securing enough raw materials to make the vaccines, Finston added. Local vaccine manufacturing in Brazil faced manufacturing delays earlier this year due to multiple interruptions to raw materials imported from overseas.
The Gamma variant is still the predominant variant circulating in the country, further pushing delays for boosters in Brazil, Maciel said. A disproportionate number of laboratory studies investigating variant impact on vaccines focus on the Beta and Delta variants. There may be more value in using available vaccine supply in people who have yet to receive a single dose, rather than to use them as boosters, Maciel added. However, Brazil has overall limited variant surveillance, so the country does not have a complete picture of the Delta variant's prevalence in the country, she noted.
Milder symptoms not a priority in South Africa
South Africa is currently amid a third wave of COVID-19 infections driven by the Delta variant, with 633 deaths reported on 13 July. As such, the country's main priority is to reduce hospitalization and death, and the main function of boosters is to protect the recipient from mild COVID-19, noted Madhi, who is a Vaxzevria and Novavax NVX-CoV2373 Phase III investigator. The Beta variant, which was first detected in South Africa, is the basis of several ongoing COVID-19 vaccine studies investigating potential tweaks to authorized vaccines, which are based on the original SARS-CoV-2.
While there may be a negative effect by the Delta variant on a vaccine's efficacy against symptomatic disease, the vaccine's efficacy to protect against hospitalization and severe disease is critical, Smith noted. Available modelling shows the available vaccines could protect against severe disease for somewhere between two to three years, Madhi added.
Boosters will not be for all
Nevertheless, if boosters are to be deployed, they will likely to be prioritized in people who would benefit the most, Domingues added. They would be for vaccine recipients who have had significantly reduced immunogenicity levels, she said.
Deciding which groups of people would receive the booster would depend on each country's health policy strategy, Madhi said. In developing countries, boosters may be considered in people with conditions requiring immunosuppressants, Maciel noted. In any country, boosters could be used to contain a local outbreak, Madhi added. In developed countries with relatively higher vaccination rates, boosters to protect against milder disease is logical, but this comes at a global cost in fighting the pandemic where worldwide vaccine supply is limited, he noted.
There would be value in deploying boosters to healthcare workers to protect them from mild disease, Madhi added. In India, the country first opened COVID-19 vaccinations in healthcare workers and then in at-risk individuals, which would also likely be the case with boosters, Pandey said.