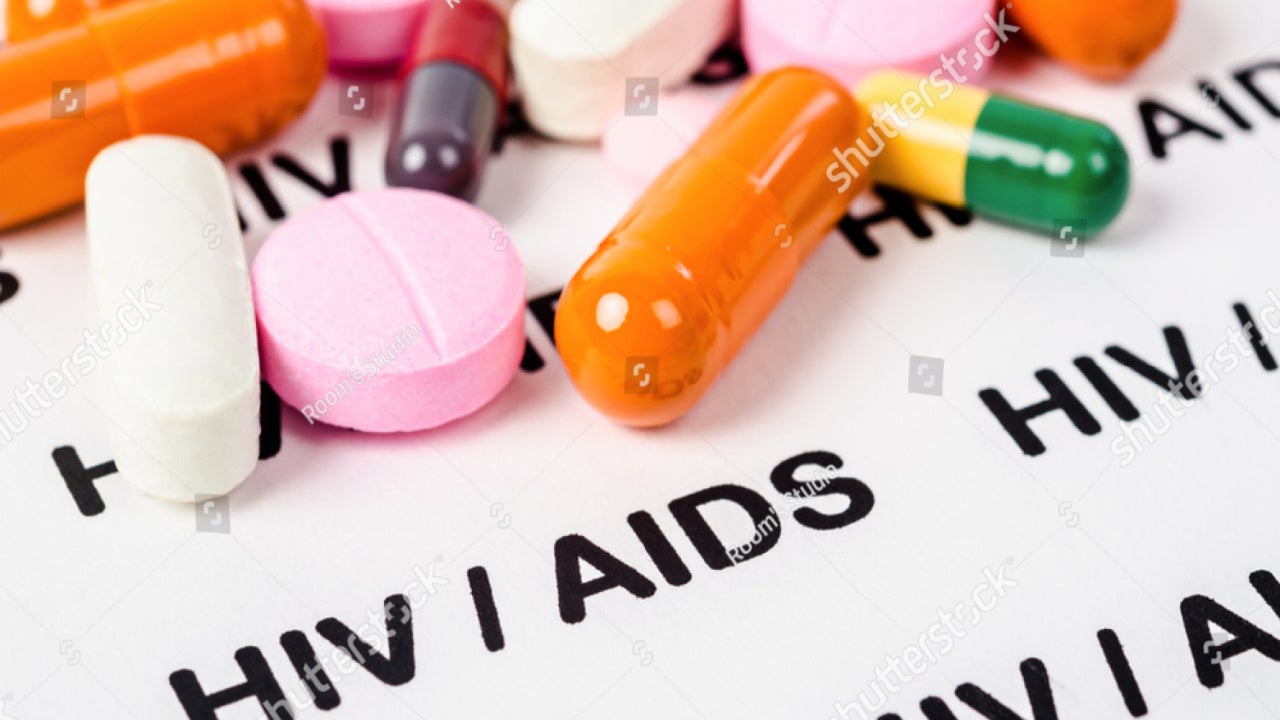 Pharmaceutical Technology lists the top five terms tweeted on infectious diseases in Q1 2022, based on data from GlobalData's Pharma Influencer Platform.
The top trends are the most mentioned terms or concepts among Twitter discussions of more than 191 infectious diseases experts tracked by GlobalData's Pharma Influencer platform during the first quarter (Q1) of 2022.
1. HIV – 851 mentions
The emergence of a highly virulent variant of human immunodeficiency virus (HIV)-I in the Netherlands, the cost-effectiveness of long-acting injectable cabotegravir (CAB-LA) for HIV preexposure prophylaxis (PrEP) or prevention in the US, and New York City to launch public health vending machines with anti-overdose drugs, were some of the popular discussions in Q1 2022.
Laurie Garrett, a former senior fellow for global health at the Council on Foreign Relations (CFR), a non-partisan, independent think tank, shared a research paper on the discovery of a more virulent subtype of HIV spreading in the Netherlands for many years. Dutch researchers claim that over a hundred individuals who were infected with this subtype B lineage of HIV-1 experienced double the rate of CD4+ cell count declines than otherwise expected. The variant multiplied faster than normal HIV, therefore the viral load was up to 5.5 times more in infected individuals, while the speed of onset of AIDS was three times faster, the research highlighted.
HIV-1 virulence is measured via viral counts and CD4 counts, the research detailed. The most common treatment for the virus is antiretroviral drugs, which helps in reducing the viral load and disturbs the decline in CD4 counts that eventually causes acquired immunodeficiency syndrome (AIDS). The genotype and evolutionary history of the variant were studied, as well as its links to high viral loads, rapid CD4 cell decline, and increasing transmissibility. It is estimated that 38 million people are currently live with HIV, and 33 million deaths have being caused by it. Therefore, continual monitoring HIV virulence is important for global health, the research noted.
The term also trended in an article shared by Paul Sax, clinical director of the infectious diseases division at the Brigham and Women's Hospital and professor of medicine at Harvard Medical School, who tweeted on CAB-LA being significantly more effective than the daily oral emtricitabine–tenofovir disoproxil fumarate (F/TDF) for HIV PrEP or the drugs used to prevent HIV in the US. However, they were also much more expensive, Sax added. The result being a policy confusion on HIV prevention as explained in a study that evaluated the effectiveness of CAB-LA against generic F/TDF or branded F/TAF for HIV PrEP over a period of ten years.
The findings of the study revealed that CAB-LA increased life expectancy at VHR by 28, 000 quality-adjusted life-years (QALYs). In comparison, branded tenofovir alafenamide–emtricitabine (F/TAF) costed more per QALY gained than generic tenofovir disoproxil fumarate (F/TDF). Furthermore, at ten years, CAB-LA could reach an incremental cost-effectiveness ratio (ICER) of up to $100,000 per QALY compared to generic F/TDF at a maximum price premium of $3,700 per year over generic F/TDF, the study highlighted. Therefore, effective oral PrEP limited the additional price society should be willing to pay for the additional benefits of CAB-LA.
In another tweet, Jay K. Varma, an epidemiologist, shared an article on New York City to install ten public health vending machines to reverse opioid overdoses with medications like the naloxone, and also to provide free syringes, toiletries, safe-sex kits, and other harm reduction supplies in areas hard hit by drug overdoses. The vending machines were planned for all five boroughs with items free of cost, the article detailed. The $730,000 pilot programme sought up to six contractors with the main aim of providing naloxone, a drug that reverses the effects of an opioid overdose quickly, the article noted.
The vending machines have been prioritised for areas, including Central Harlem and Union Square in Manhattan, Stapleton in Staten Island, Far Rockaway in Queens, and East New York in Brooklyn, the article highlighted. According to healthcare data, overdose deaths have declined among white New Yorkers during the preceding three years. However, rates increased among Black New Yorkers in the previous year, while overdose deaths have risen among Latinos for five successive years, the article detailed.
2. Antibiotics – 181 mentions
The reduced development of new antibiotics to fight superbugs or immune strains of bacteria and fungi, antibiotic-resistant infections leading to more deaths than those caused by HIV and malaria in 2019, and the crucial need to reduce unnecessary antibiotic use, were some of the popular discussions in the first quarter of 2022.
Steffanie Strathdee, an epidemiologist, shared an article on superbugs or bacteria and fungi strains that have become immune to medicines used to kill them, getting stronger and the development pipeline of new antibiotics falling. Experts state that antimicrobials are necessary to fight pathogens, but the existing drugs are growing ineffective to fight infections, while at the same time, there has been a delay in the development of new drugs to fight them, the article detailed.
The article further noted that about 64 antibacterial drugs are currently in their development stage, in comparison to the 1,300 treatments developed for curing various cancers. Additionally, about one-third of the antibacterial drugs target just two bacteria, namely Clostridioides difficile and Mycobacterium tuberculosis. This implied that only 44 drugs fight all other pathogenic bacteria, the article highlighted. The slow development of antibacterial drugs is associated with a skewed market for antimicrobials that makes it difficult for developers to innovate, thereby impacting patients and physicians and alike.
Amesh Adalja, an infectious disease physician, further tweeted on antibiotic resistance, and if not checked, could lead to pre-penicillin era. The article noted that antibiotic-resistant bacterial infections led to more deaths than HIV and malaria combined in 2019. The Lancet study that spanned 204 countries and territories, highlighted that antibiotic-resistant infections led to over 1.2 million deaths globally. Additionally, the study reported that one out of every five deaths occurred in children below the age of five years, and low–and middle-income countries suffered the most, the article detailed.
The study highlighted the urgent need to check antimicrobial resistance (AMR), which is development of resistance by bacteria and other microbes against antibiotics or antimicrobial agents, the article further noted. This could be met with immediate steps by policymakers, such as optimising current antibiotic use, and stepping up measures to monitor and control diseases.
Antibiotics also trended in a spatial modelling study about the global increase in AMR-related deaths and the increasing use of antibiotics by Andrew Seaton, an infectious diseases physician. Seaton tweeted that there is a heightened and crucial need to reduce the unnecessary use of antibiotics. The study detailed how AMR is becoming an increasing risk to global public health, with the World Health Organization (WHO) stressing on the need to monitor antibiotic use to fight AMR.
The study used data from 209 household surveys to describe a Bayesian geostatistical model about the use of antibiotics in children below the age of five years and suffering with lower respiratory tract infections in low-income and middle-income countries (LMICs). Meanwhile, antibiotics use data were sought from the WHO, pharmaceutical company IQVIA, and the European Surveillance of Antimicrobial Consumption Network (ESAC-Net). The study highlighted that the lack of access to antibiotics and the inappropriate use of antibiotics were the two basic public health problems.
3. Long Covid – 141 mentions
Covid-19 vaccines causing Long Covid-like symptoms in rare cases, increased the risk of type II diabetes after Covid, and vaccinated individuals less prone to developing Long Covid, were popularly discussed in Q1.
Martin Enserink, a science journalist, shared an article on the National Institute of Health (NIH) and other researchers probing into symptoms like brain fog, headaches, and blood pressure fluctuations. Experts have stated that in some cases, Covid-19 vaccines have been causing lasting side effects that look like Long Covid. Avindra Nath, clinical director at the National Institute of Neurological Disorders and Stroke (NINDS), claims that there is no clear evidence yet that vaccinations are causing health problems related to Long Covid, and probing that would mean undermine the efficacy of vaccines in providing the protection against the SARS-CoV-2 virus, the article detailed.
Some typical side effects after vaccinations included heart rate fluctuations, muscle weakness, severe headaches, nerve pain, short-term memory issues, and blurred vision in some individuals, the article noted. However, researchers have been unable to conclude how often these symptoms occurred, while Long Covid affected anywhere between 5% and 30% of the Covid-19 infected individuals. Researchers have been speculating on the correlation between the vaccine side effects and Long Covid, the article highlighted. While some studies have suggested that the virus may, in certain cases, linger in the tissues causing further damage, others suggest that the aftereffects of the first infection may still remain after the body is cleared off the virus.
The term also trended in research shared by Carlos del Rio, a professor of medicine at the Emory University School of Medicine, on the rising diabetes diagnosis in Long Covid. According to a study published in The Lancet, there is evidence of an increased risk of type 2 diabetes after the first 30 days of Covid-19 infection, which analysed the US Department of Veterans Affairs national health-care records of individuals who survived the first 30 days of after a positive Covid-19 test. The study compared the records of 181,280 Covid-19 survivors, 4,118, 441 contemporary controls without Covid-19 infection from the same year, and 4,286,911 historical controls from 2017, for diabetes incidence and the use of antihyperglycaemic medication, the article detailed.
The findings revealed that individuals who survived the first 30 days of the SARS-CoV-2 infection had an elevated risk and increased burden of incident diabetes per 1,000 people over 12 months, compared with contemporary controls, the article noted. Additionally, Covid-19 survivors also had an increased risk and excess burden of incident antihyperglycemic use.
In another tweet, Didier Pittet, an infectious diseases expert, shared an article on fully vaccinated individuals against Covid-19 were about half as likely to develop Long Covid symptoms, compared to individuals vaccinated with one dose or if unvaccinated, according to a review by the UK Health Security Agency. The participants were either fully vaccinated with two doses of the Pfizer-BioNTech, Oxford-AstraZeneca, or Moderna vaccine or with one dose of the Janssen vaccine, the research detailed.
The review found that vaccine effectiveness against Long Covid symptoms was highest in individuals above the age of 60 and lowest among those aged between 19 and 35 years. About 2% of the UK population reported Long Covid symptoms, including shortness of breath, fatigue, and muscle or joint aches, which could remain up to more than four weeks after the initial infection, the article noted.
4. Patents – 112 mentions
Researchers having developed a new patent-free Covid-19 vaccine, BioNTech not enforcing Covid-19 vaccine patents in Africa, and the development of a patent-free smartphone Covid and flu detection system, were some of the popular discussions in Q1.
Peter Hotez, a vaccine scientist and professor and dean at the National School of Tropical Medicine at Baylor College of Medicine (BCM), shared an article on researchers from the Texas Children's Hospital and Baylor College of Medicine having developed a new patent-free Covid-19 vaccine called the Corbevax, to be offered to vaccine manufacturers globally. The US research team partnered with an Indian pharmaceutical company Biological E in late 2020, to start clinical trials and build manufacturing capacity. As a result, thousands participated through 2021 and the human trials' findings revealed that the vaccine was safe and effective in producing robust immune responses to the SARS-CoV-2 virus, the article detailed.
India's production capacity of the vaccine has ramped up to more than 100 million doses each month today, the article noted. Corbevax is designed on a traditional protein-based technology that is being used for decades. Corbevax also targets the coronavirus spike protein like other Covid-19 vaccines, but it delivers lab-grown spike proteins to the body instead of using mRNA to direct cells to produce those spike proteins.
The term was also discussed by Laurie Garrett, who tweeted on vaccines likely to be manufactured cheaply in South Africa as Big Pharma's bluff was called. She shared an article on biotechnology company BioNTech not enforcing its Covid-19 vaccine patents in Africa. Ugur Sahin, BioNTech's CEO, stated that its venture to launch a vaccine factory in Africa to produce its Comirnaty-branded shot under its direction was the quickest way to support African self-reliance, the article highlighted.
Dubbed Biontainer, BioNtech's offshore production project includes plans to manufacture Covid-19 vaccines, along with shots for malaria and tuberculosis, the article noted. Additionally, South-African businesses prepared to produce their own shots for Covid-19, even without the assistance of US vaccine manufacturers.
In another tweet, Judy Stone, an infectious disease specialist and author, shared an article on a new smartphone app and an easy-to-conduct assay that was proving to be effective in Covid-19 and flu diagnosis. The free app is made for the android operating system and can be downloaded from the Google Play store, the article detailed.
A study by the University of California, Santa Barbara (UCSB) took saliva samples from 50 people, the article noted. Specimens from 20 symptomatic patients at the university who had tested positive were compared to the saliva from 30 asymptomatic patients who had tested negative against Covid-19, and found the results to be 100% accurate. The new Covid rapid test worked on a system called short for Loop-mediated Isothermal Amplification (smaRT-LAMP), which is a more sensitive test and can also identify asymptomatic infections, the article highlighted. The system requires the use of a hotplate, a cell phone, a 96-well plate, LED lights, and a chemical assay that costs around $100, and the results are obtained in 25 minutes.
5. Polio – 110 mentions
Malawi declaring a wild poliovirus type 1 outbreak, polio cases like to reoccur with movements to remove vaccine requirements in schools and other activities in the US, and pertussis, diphtheria, and tetanus (DTP) and polio-related vaccines offering reduced immunity, were some of the popular discussions in Q1 2022.
Helen Branswell, an infectious diseases and health reporter at the news website Stat News, shared an article on the South African country, Malawi, declaring the outbreak of a wild poliovirus type 1 case that was identified in a young child in Lilongwe, its capital. Expected to be the first case in five years in the country, experts state that it is an imported case from Pakistan and unexpectedly marks just one year without any cases of polio, the article detailed. Africa was declared free from the indigenous wild polio in August 2020, while the strain was found in Sindh province in Pakistan. While polio is an endemic in Pakistan and Afghanistan, the imported case does not affect Africa's certification of being poliovirus-free, the article noted.
Jay K. Varma further tweeted on polio outbreaks likely to return sooner than feared with movements like the removal of vaccine requirements for schools and other activities in some US states having come into effect. The article noted than an Israeli four-year-old tested positive for polio, the first case since 1989. The Health Ministry confirmed that the child was not vaccinated against the virus, while parents urged to continue following the normal vaccination programme.
The Jerusalem Regional Health Administration initiated an epidemiological enquiry and contacted the child's family for further instructions. The patient was found to be infected with a strain that had undergone a change and was likely to affect those not vaccinated, the article detailed. Head of Public Health Services Dr. Sharon Elroy-Preis also recommended that the first vaccine should be moved up to six weeks after birth and the second 12 weeks after birth. The Ministry cautioned those unvaccinated to get vaccinated. The virus strains were found in sewage samples in the region, but no infections were reported despite its occurrence in the past, the article highlighted.
In another tweet, Ian M Mackay, a scientist and an adjunct associate professor at the University of Queensland, shared a study on the weakening immunity after receiving DTP and polio-related vaccines. The decline in immunity after vaccination is being regarded as a major concern and reason for the recurrence of vaccine-preventable diseases worldwide, the research highlighted. The study found evidence of declining immunity after receiving the pertussis and diphtheria vaccines, while tetanus and polio vaccines offered continued protection.
Researchers also highlighted that further study was required to understand the risk factors related to the declining immunity after vaccination, and the ideal time for booster doses for both pertussis and diphtheria, the study noted.