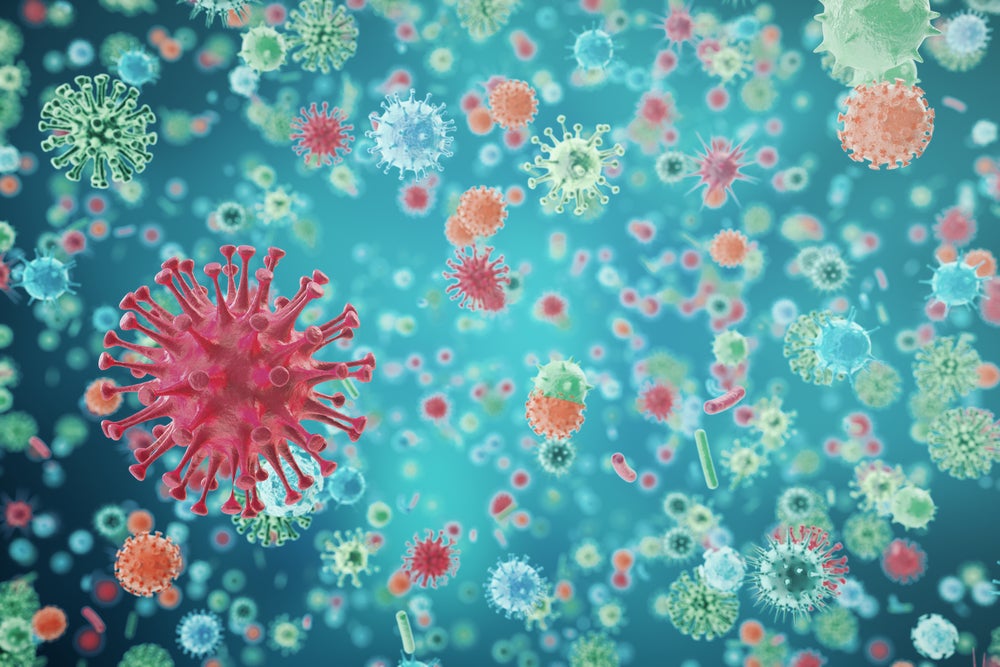 As of 21 April, one of the worst Covid-19 outbreaks in Europe is located in Italy, with 184,000 diagnosed individuals and 24,650 confirmed deaths. On 8 March, the Italian government implemented a lockdown/quarantine of the particularly affected Northern regions to prevent the spread of infection to the rest of the country. This measure was then extended nationwide a few days afterwards. Grocery shops and pharmacies were allowed to remain open, but all other stores were ordered to close. Additionally, major restrictions on the movement of citizens have been implemented. Italy is an attractive destination for foreign-owned pharma companies, with 59% of the Italian pharma industry being formed by these companies. Italy also has a large number of pharma contract manufacturing organization (CMO) facilities. GlobalData's Contract Service Provider database shows there are 148 CMOs with Italian facilities, this database has also been used to provide the information for contract service providers shown in Figure 1 and 2.
Figure 1: Top Six Italian Cities by CMO Drug Manufacturing Sites
Figure 1 shows that Milan has the largest number of manufacturing facilities for an Italian location, with 51 facilities, and that Rome has the second largest number with seven facilities. Large CMOs such as Albany Molecular Research Inc (Albany, NY, US) and Recipharm AB (Stockholm, Sweden) has facilities based in Milan. Milan is the capital of Lombardy, which is the worst-hit Italian region for Covid-19 prevalence, with 66,000 cases confirmed as of 19 April (three times larger than any other region). Varese and Bergamo are also present in the Northern region of Lombardy, indicating that the Northern region is a pharma powerhouse in the country. Both the Lazio and Tuscany regions where the rest of the top six cities are based currently have a far lower prevalence of Covid-19 infections than Lombardy.
Figure 2: US and EU Innovative Products Outsourced to Italian Sites, by Manufacturer
Figure 2 shows that Patheon NV (Durham, NC, US), a Thermo Fisher subsidiary, has the largest number of products being contract manufactured in Italian sites with 36 products. These products include the parenteral manufacture of both Johnson & Johnson's (New Brunswick, NJ, US) Remicade (infliximab) and Alexion Pharmaceuticals Inc's (Boston, MA, US) Soliris (eculizumab), both of which are blockbuster drugs being manufactured in the Monza, Lombardy facility. This highlights the region's importance to global drug manufacture. The majority of companies in figure 2 are purely pharma CMOs (dedicated contract). Figure 2 contains only three excess capacity CMOs, GlaxoSmithKline Plc (Middlesex, UK), Teva Pharmaceutical Industries Ltd (Tel Aviv, Israel) and Olon SpA (Lombardy, Italy). Excess capacity CMOs are pharma companies that market their own products and have contract manufacturing activity, for these companies we are unable to guarantee that contract manufacturing is occurring in their Italian manufacturing facilities.
The Italian shutdown of Lombardy affected many sectors. However, 80 sectors that were exempt to the shutdown, including companies involved in drug and medical device production. It was anticipated that restrictions of movement in Italy, as well as staff absences due to the viral infection or fear of contracting the virus, could reduce pharma production and impact supply chains. Recipharm disclosed that it had observed a negative impact on production performance with Erik Haeffler, Vice President Manufacturing Services & Head of Sustainability at Recipharm stating "we have not closed our operations in Italy, but we have been operating at a lower capacity due to high levels of absence among staff. This has started to improve gradually over the last week or so, but we find it far too early to conclude that the crisis would be over".
Figure 3: Manufacturing Services for Innovative US and EU Drugs Outsourced to CMOs' Italian Sites
Figure 3 is constructed from GlobalData's Drugs by Manufacturer database, which details the manufacturing relationships for novel products approved in the US and EU. As Figure 3 shows, a large number of products outsourced to CMO sites in Italy have their small-molecule active pharmaceutical ingredients (APIs) and commercial parenteral doses manufactured by CMOs. Italy has always been one of Europe's leading pharmaceutical producers and a strong supplier of pharma APIs, so these findings are to be expected.
On 3 March, India restricted the export of 26 APIs and formulations in order to prevent any drug shortage in India. The export restrictions for 24 APIs and formulations were removed on 6 April, with paracetamol and its formulations still being restricted. In 2018, Italy overtook Germany as having the highest value of pharmaceutical production in the EU. Like India, Italy is also a major API supplier globally, and the country is now seeking to relax its stringent lockdown measures as the rate of Covid-19 infections has fallen and pressure from businesses and economic damage continues to mount. However, without any available vaccine for Covid-19, the second peak of cases could hit the country when restrictions are eased, impacting pharma production at a later time.
Table 1 shows the top ten outsourced drugs by 2019 revenue being manufactured in Italian facilities, these are all blockbuster drugs which could potentially have their supply significantly disrupted depending on coronavirus infection rates and/or further lockdown measures imposed.