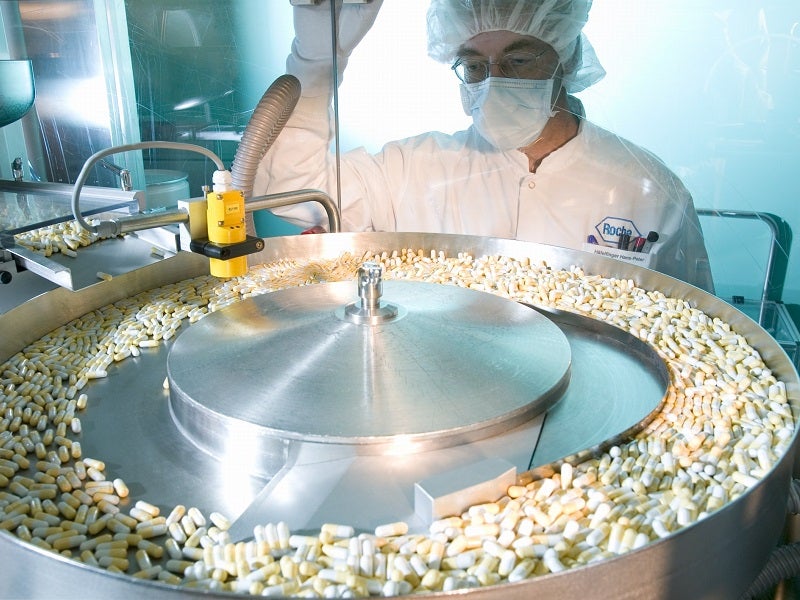 Pharma contract manufacturing organisations (CMOs) showed a strong presence at JP Morgan's (JPM's) 37th Healthcare Conference in San Francisco on January 7–10, 2019. Key players including Thermo Fisher Scientific (the parent of Patheon) Catalent, Lonza, and GE Healthcare presented at the event. The key themes that emerged for these companies included the importance of emerging markets for revenue growth, facility construction and investments in these markets (specifically China), the search for further merger and acquisition (M&A) opportunities in 2019, and the importance of continued investment in biologic-related capabilities.
Other dedicated contract service providers that presented at the conference were Agilent Technologies Inc, Charles River Laboratories, Samsung Biologics, and WuXi Biologics.
JPM Conference shows China still has a lot to offer
China represents a strong opportunity for revenue growth for CMOs. As such, the fact that it is undergoing an economic slowdown, wherein it is experiencing its slowest growth rate since 1990, coupled with the effects of a US-China trade war, is particularly concerning for larger CMOs that are expanding their presence in emerging markets to counter static outsourcing growth in more developed markets.
Despite these ominous signs, CMOs at the JPM Healthcare Conference remained positive about their perceived business prospects in China. Thermo Fisher noted that its business in China had experienced rapid growth, and that 47% of its emerging market revenues are attributable to China. As such, there was continued optimism for 2019 on this front. Charles River indicated that it would be increasing its presence in China's high growth market, as the company noted there had been increased demand for research models and services in China, which already accounted for 10% of this business segment.
Despite the economic slowdown's effect of reducing manufacturing in China, regulatory changes in the last few years mean the country will continue to offer a good opportunity for CMOs. In May 2016, China started to allow Market Authorisation Holders that did not have their own production capabilities to use third-party licensed manufacturers in 10 provinces: Shanghai, Beijing, Fujian, Guangdong, Hebei, Jiangsu, Shandong, Sichuan, Tianjin, and Zhejiang.
This change has prompted many pharma CMOs to invest in constructing or acquiring facilities in order to access this previously untapped opportunity. There is evidence of this occurring even in the last few months, with Catalent planning to invest $2.5M to open a second clinical supply facility in Shanghai, China, and GE Healthcare partnering with Wego Pharmaceutical Co. to provide locally manufactured single-use consumables for bioprocessing in China (PharmSource, 2018).
Increased regulatory scrutiny and patent expiry effects mean that Chinese pharma companies will increasingly use and benefit from CMOs. PharmSource believes that CMOs will continue to invest in providing services from Chinese facilities for the foreseeable future.
JPM Healthcare Conference key themes: CMOs on the lookout for new M&As
According to PharmSource's recent trend report, M&A in the CMC Services Industry: Implications and Outlook (GDPS0017MAR), CMOs have been engaged in high levels of M&A activity in recent years. Indications from JPM show no signs of this trend abating in the future.
Charles River's presentation showed that M&As remain a high priority for the company's long term strategy. James Foster, president and chief executive officer at Charles River, stated the company had seen a 10% return on invested capital on acquisitions since 2012. Additionally, Thermo Fisher stated that it would also be seeking further strategic M&As even though it has recently participated as a buyer in high-value acquisitions, such as its May 2017 acquisitions of Patheon and FEI Company for $7.2B and $4.2B, respectively.
As the drug pipeline continues to shift further towards biologics and an increasing number of marketed blockbuster biologics emerge, top CMOs have been seeking ways to expand their related capacity and enhance their capabilities through developing innovative techniques and forging new partnerships. The majority of contract service providers were keen to showcase new developments in this area.
Thermo Fisher announced that it had recently forged a CAR-T manufacturing partnership with Juno Therapeutics in the form of a seven-year, non-exclusive licensing and supply agreement to provide its CTS Dynabeads CD3/CD28 magnetic beads for the clinical and commercial manufacture of current and future Juno CAR-T products (PharmSource, 2019).
Marc Casper, president and chief executive officer at Thermo Fisher, noted the enhancement of the company's gene editing technology offering through the licensing of CRISPR/Cas9 and TALENS technologies from the Broad Institute and ERS Genomics during the presentation. Currently, only 26% of Catalent's revenues are attributable to biologics. However, much of its JPM presentation showcased its history of extensive development antibodies and recombinant proteins, revealing that Thermo Fisher has provided analytical services for more than 150 new biologic entities (NBEs) and that it has partnerships with 41 of the top 50 biotechs.
Catalent also discussed its significant investments in single-use biomanufacturing, the impact of Cook Pharmica's acquisition on biologics service, and the SMARTag technology gained through Redwood Bioscience's acquisition.