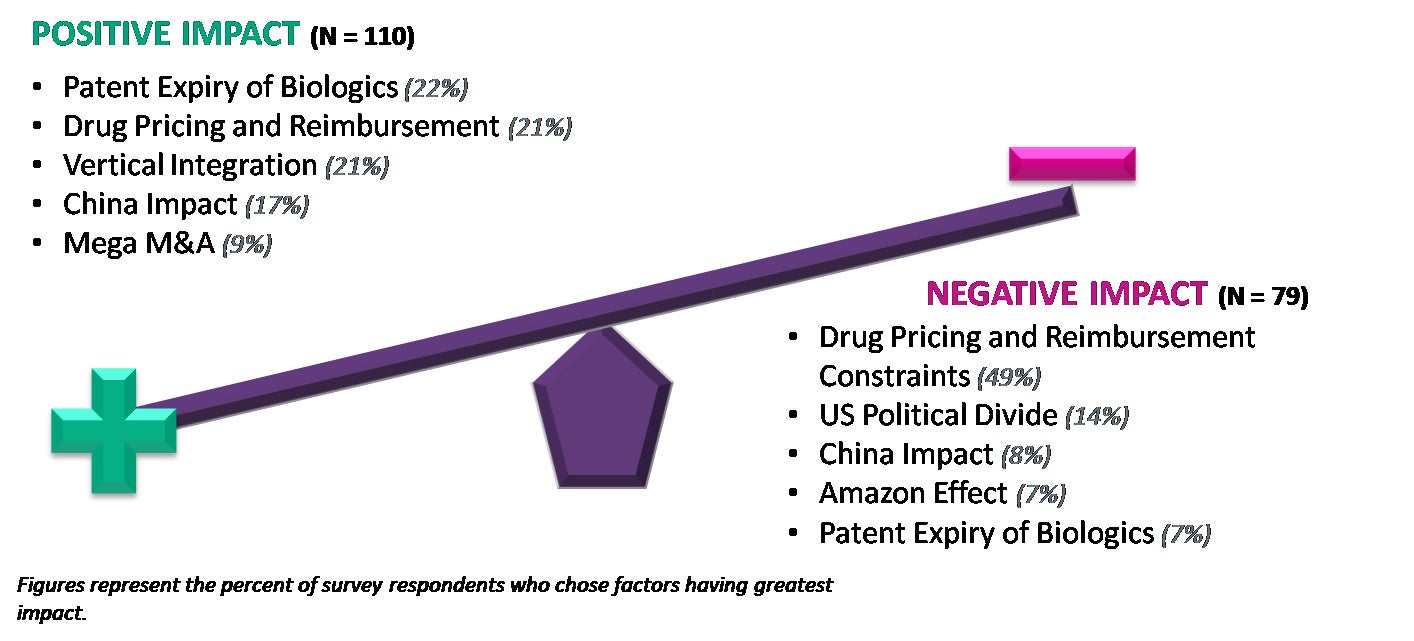 In Trump's State of the Union address on Tuesday, 4 February, he called for further bipartisan legislation to lower drug prices.
This message is not new and is a repeat from Trump's last State of the Union address but it stresses the urgency to address increasing drug prices in the US.
In 2020, drug-pricing pressure from regulators, patients, politicians, and payers remain, and aggressive negotiation tactics to drive down drug prices are continuing. GlobalData's latest annual outlook report, The State of the Biopharmaceutical Industry – 2020, reveals that 49% of global industry respondents believe that drug pricing and reimbursement constraints will have the greatest negative impact on the pharmaceutical industry in 2020. This response is not surprising, especially since 2020 kicked off with drug companies in the US again raising prices for several hundred drugs. Compared to last year when the average increase was around 6.3%, the increase in 2020 is on average about 5%. This increase, while lower than 2019, is still high considering that there have been several high-profile initiatives in the US to lower drug costs, including President Trump's signed Executive Order in early 2019 aimed to increase transparency with drug pricing and the successful passage of the bipartisan Fair Accountability and Innovative Research (FAIR) Drug Pricing Act in December 2019.
In Trump's State of the Union address, he also touted that under his administration, drug prices experienced the single largest decline in about 50 years. This was in fact not the case and drug list prices increased in 2016, 2017, 2018, 2019 and again in 2020. In actuality, the Trump administration has struggled to implement initiatives outlined in his 2019 executive order including putting a ban on drug price rebates in Medicare and Medicaid and pushing pharmaceutical companies to include drug list prices in direct-to-consumer advertisements. With that said, President Trump appears to be open to a bipartisan approach to reduce drug pricing and called on both parties to work together on a bill that he can sign into law. While this message coming out of the State of the Union is positive, given the current political environment in the US and concerns over the coronavirus outbreak, it seems highly unlikely that any significant bipartisan agreement will be reached on drug pricing before the November presidential elections.