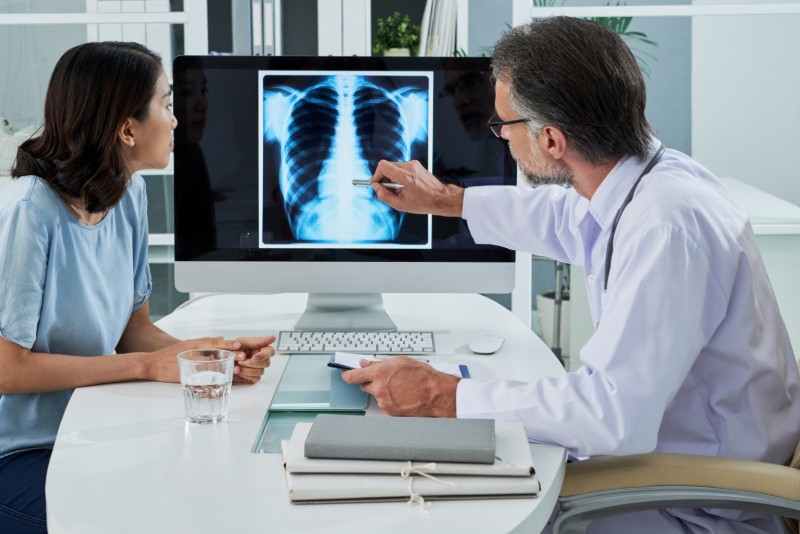 Lung cancer, which is responsible for more than 145,000 deaths per year, is the most fatal type of cancer in the US. The US Preventive Services Task Force (USPSTF) proposed new guidelines on 7 July for the screening of lung cancer. The USPSTF estimates that with the newly expanded criteria, 15 million Americans will be considered eligible for screening, nearly double the current number.
The guidelines, last updated in 2014, would now lower the screening age of current or former smokers from 55 to 50 years up until age 80 years, and reduce the one-pack a day smoking history requirement from 30 to 20 years. The draft proposal comes in response to new research that shows high-risk smokers between the ages of 50 and 80 are just as likely to benefit from screenings as older smokers. If the proposed guidelines are accepted, the new eligibility criteria will likely drive a significant increase in new lung cancer cases.
According to the most recent data from the US National Cancer Institute's Surveillance, Epidemiology, and End Results Program (SEER), in 2017, over 215,000 new cases of lung cancer were diagnosed. With smoking and age being the two biggest risk factors of lung cancer, changes to these aspects of the screening process will impact lung cancer epidemiology over the next five years. Based on preliminary forecast data, GlobalData epidemiologists predict that the diagnosed incidence of the two main types of lung cancer, non-small cell lung cancer and small cell lung cancer, will likely surpass the current 2025 estimates should the new screening guidelines take effect (as shown in Figure 1). Ultimately, casting a wider net to the at-risk population will result in an increase in case identification, earlier disease detection, improved lung cancer health outcomes, and a more accurate picture of the burden of lung cancer in the US.
Figure 1: US, Diagnosed Incidence of Lung Cancer, Both Sexes, Ages ≥18 Years (Cases per 100,000 Population)
Source: GlobalData  
Notes: NSCLC = non-small cell lung cancer; SCLC = small cell lung cancer