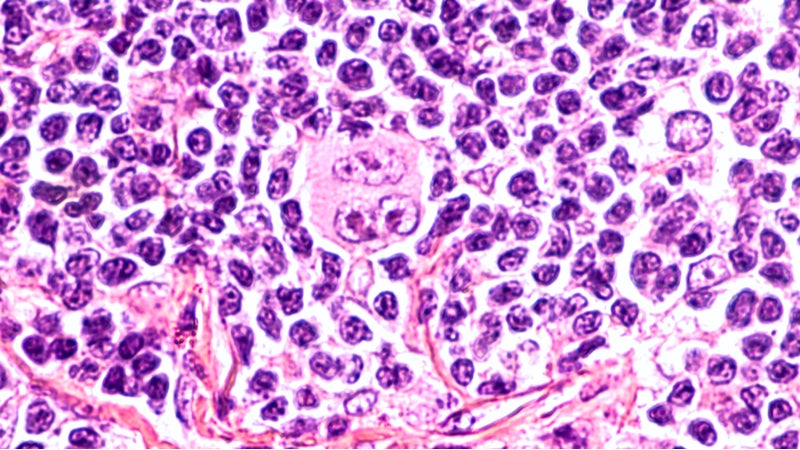 The diffuse large B-cell lymphoma (DLBCL) landscape is diverse, containing 12 drugs that are aimed at a variety of targets, including CD20, CD19, CD79B, CD3, COX2, PKCB, and PI3K.
Lymphoma treatment
The figure below displays a competitive assessment of the marketed and late-stage pipeline drugs for DLBCL, the most common subtype of non-Hodgkin's lymphoma. The drugs are scored according to both their clinical and commercial attractiveness.
Roche's Rituxan (rituximab) with chemotherapy is the standard-of-care regimen against which other agents are compared. While Rituxan possesses the highest clinical efficacy, it no longer possesses the highest commercial potential, as there are now rituximab biosimilars available in the US, five major Western European markets, and Japan.
Therapies with the highest commercial potential in DLBCL are the chimeric antigen receptor T-cell (CAR-T) therapies: Gilead's Yescarta, Novartis' Kymriah, and Celgene's pipeline therapy lisocabtagene maraleucel, which have demonstrated high efficacy.
Other agents, including Celgene's Revlimid (lenalidomide), Roche's Polivy (polatuzumab vedotin-piiq) TG Therapeutics' ublituximab and umbralisib (also known as the U2 regimen), AbbVie and Johnson & Johnson's Imbruvica, Teva's Treanda (bendamustine), MorphoSys' tafasitamab, and Amgen's Blincyto (blinatumomab), rank similarly in terms of commercial and clinical attributes.
The outlier is Denovo Biopharma's enzastaurin, an agent that has previously failed to meet its primary endpoint in a Phase III trial in DLBCL.