Some economists expect that the US FDA will participate in a coordinated, global effort to update Covid-19 vaccines to tackle Omicron and other emerging variants.
Chad P Bown
Chad P Bown, a senior fellow at the Peterson Institute for International Economics (PIIE) in Washington, DC, and a research fellow at Centre for Economic Policy Research (CEPR), shared an article on international coordination to update Covid-19 vaccine. The US Food and Drug Administration (FDA) is expected to take part in an international coordinated programme that will decide when and how to update coronavirus vaccines, rather than leaving all the decisions to the vaccine manufacturers.
The global process is now expected to decide vaccine compositions to tackle the future coronavirus variants, similar to a programme used for decades that decide which strains should be included in influenza vaccines, according to a senior FDA official.
The World Health Organization (WHO) has been emphasising a global approach towards Covid-19 vaccine production and distribution for long. Regulatory agencies from across the world finally met last week to discuss the way forward in tackling emerging variants and what would be required to update vaccines.
Julia Raifman
Julia Raifman, an assistant professor at the Boston University School of Public Health, shared an article on President Biden's pandemic plan and the need to revive it. Some experts believe that US would have been better prepared for virus curveballs if the administration had been quick and effective in boosting testing, acquiring real-time information on the virus, conveying its risks more clearly on time, and encouraging mask mandates rather than focusing so heavily on vaccines.
Andy Slavitt, who served as senior advisor on the White House Covid response last year, stated that Biden's plan faced huge challenges that were beyond control, such as courts that delayed and blocked his vaccination-or-test mandates, Republicans promoting vaccine disinformation, and the emergence of the highly transmissible Delta and Omicron variant that evaded some protections conferred by the existing vaccines.
Therefore, it was a good plan that was overcome by events, and that everyone had a failure to anticipate including the administration, Slavitt added. However, some believe that testing could be ramped up to avoid the chaos this winter when the Omicron emerged, while sticking to their recommendation of wearing masks, getting booster shots, and following other related health protocols.
John Cassidy
John Cassidy, a staff writer at The New Yorker, shared an article on how Americans have missed out on the asset-price boom created by the policy response to the Covid-19 pandemic, but not the big banks. Cassidy believes that much of the rise in profits that Wall Street firms have enjoyed due to the stimulative policies that the Fed and Congress introduced to lessen the pandemic pain, should now be taxed on those profits.
Both tech giants like Amazon and Microsoft that benefitted from the shift to remote work, and major Wall Street banks and large financial firms are the economic winners, Cassidy added. For instance, JPMorgan Chase, the largest bank in the US, reported that it had made a post-tax profit of $48.3bn in 2021 last week, which is about 35% more than the $36bn that it made in 2019, prior to the pandemic.
Most significantly, Cassidy stated that anybody who owned stocks saw their portfolio rise in value since the beginning of the pandemic. However, most American households have little, or no, money invested in the market, as financial wealth is not equally distributed. As a result, based on Fed estimates and all forms of wealth together, the top 1% of households had $43.9tn of wealth in the third quarter of 2021, and the bottom 50% had $3.4tn.
Free Report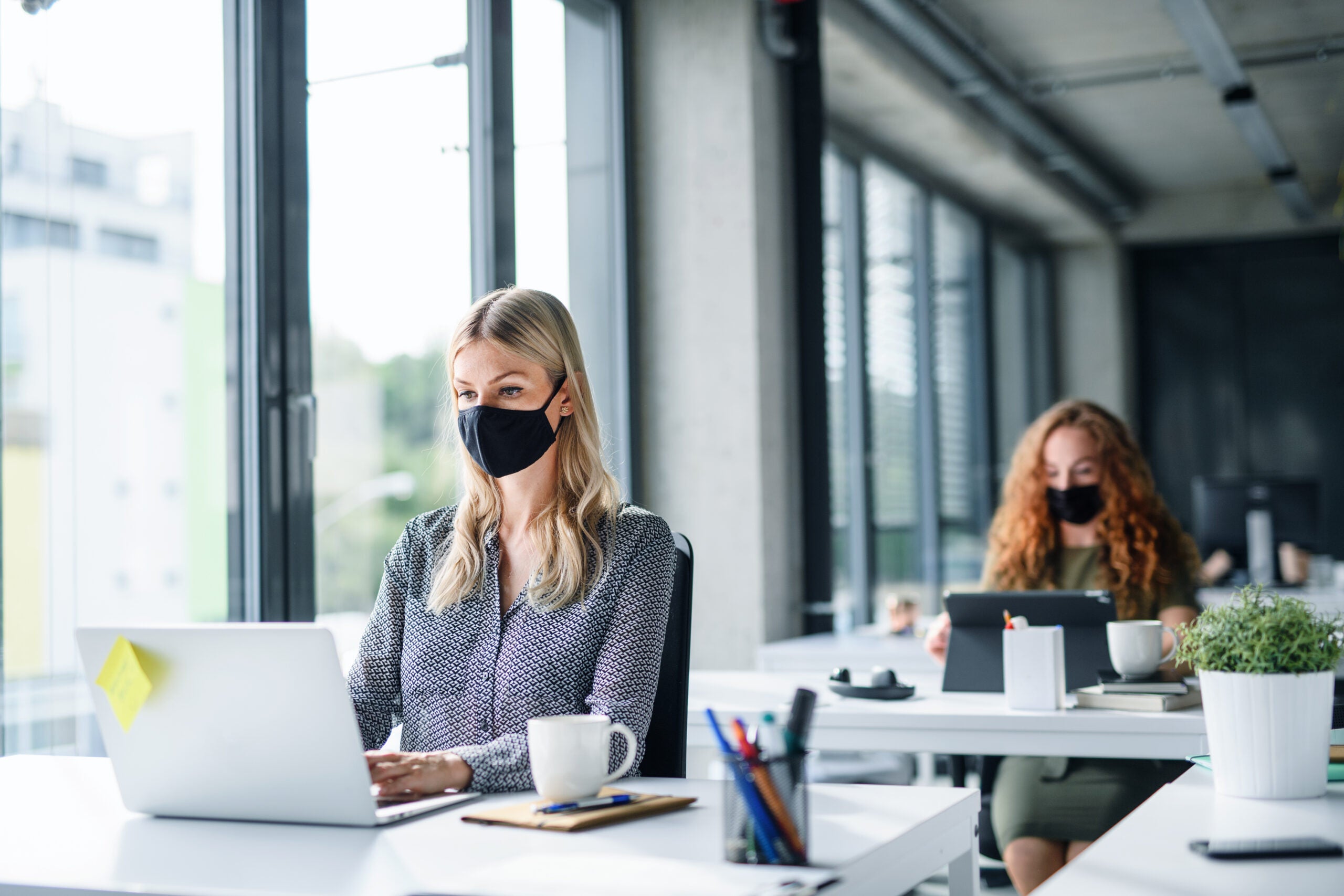 Navigate your business through the 'new normal'
COVID-19 continues to dominate headlines the world over. It has already affected our lives forever. The way we work, shop, eat, seek medical advice, and socialize will all be different in the future. Quite how different remains to be seen, but all industries must plan for multiple eventualities.
Faced with an explosion of conflicting information on how to plan and implement successful recovery strategies, decision-makers are in dire need of a single, reliable source of intelligence. 
GlobalData's COVID-19 Executive Briefing gives you access to unparalleled data and insights to successfully navigate the uncertain road to recovery across the world's largest industries. Understand every aspect of this disruptive theme by delving into:
 COVID-19 infection update, with statistics on the spread, testing by country, as well as the latest data on vaccines and therapeutic developments

 
Economic impact overview, covering stock market indices, GDP, unemployment rates, policy responses & GlobalData's economic recovery scorecards

 

Sector developments, with access to sector insight summaries, cross-sector indices and the leaders and laggards in each industry vertical

 
Whatever your company's imminent strategic plans, the long-lasting impact of COVID-19 must not be overlooked. Find out how to futureproof your business operations – download our report today.
by GlobalData