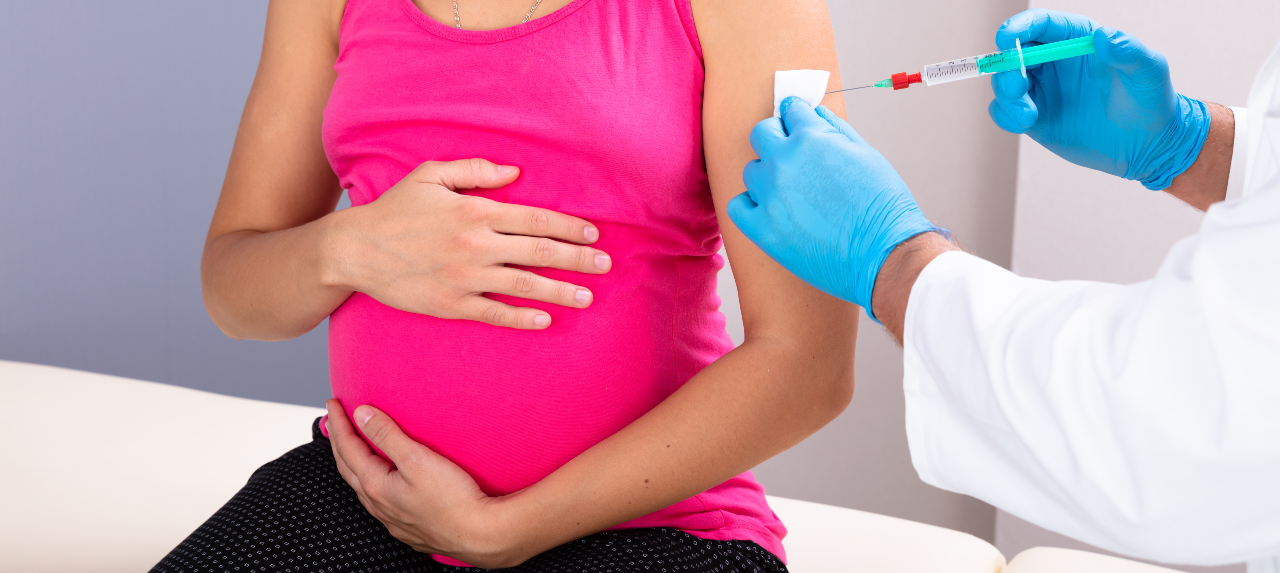 In the latest Morbidity and Mortality Weekly Report (MMWR) published by the US Centers for Disease Control and Prevention (CDC) in early October, vaccination coverage in pregnant women was assessed for two key vaccines: influenza (flu) and tetanus toxoid, reduced diphtheria toxoid, and acellular pertussis (Tdap). Both vaccines protect the mother and child from potentially high-risk complications. However, findings suggest that just over half of pregnant women in the US receive these vaccines, with disproportionately lower maternal vaccination rates among Black and Hispanic women.
Data on vaccination status were obtained from an internet panel survey of approximately 2,300 women ages 18–49 years. The survey was conducted from April 2–14, 2020, and included women who reported being pregnant anytime during October 2019 to January 2020. According to the MMWR, 61.2% of pregnant women reported flu vaccination before or during pregnancy, while 56.6% reported Tdap vaccination during pregnancy. In stark contrast, a mere 40.3% of pregnant women reported receipt of both vaccines. Although vaccination rates remain suboptimal, an increase in overall vaccine coverage was observed, driven primarily by an increase in flu vaccination (as shown in Figure 1). More specifically, the increase in flu vaccination can be attributed to a notable increase in vaccine coverage among Black and Hispanic women between 2019 and 2020 (also shown in Figure 1). While these results are promising, Black and Hispanic women were still less likely to be vaccinated overall compared with White women (as shown in Figures 1 and 2). Moreover, in 2020, only 23% of Black women and 25.4% of Hispanic women received both flu and Tdap vaccines; this is in contrast to 46% of White women.
As highlighted by the CDC data, not only are maternal vaccination rates low, but racial disparities continue to persist. Common reasons for not receiving vaccines are a lack of trust in healthcare providers, the belief that a vaccine is ineffective, and being unaware that a vaccine is necessary. As such, GlobalData epidemiologists recommend that future efforts focus on improving the patient-provider relationship, initiating vaccine discussions very early on in a woman's pregnancy, and addressing racial disparities through targeted education and outreach.
Figure 1: US, Influenza Vaccination Rates in Pregnant Women Ages 18–49 Years, 2017–2020 (%).
Credit: GlobalData.
Figure 2: US, Tdap Vaccination Rates in Pregnant Women Ages 18–49 Years, 2017–2020 (%).
Credit: GlobalData.