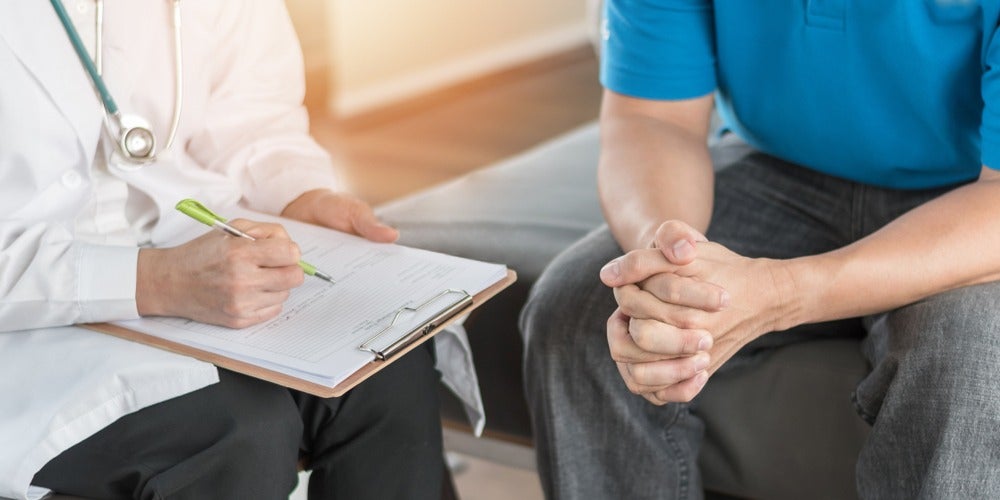 The race for approvals in prostate cancer has intensified over the past year among the second-generation hormonal agents, Johnson and Johnson's (J&J's) Zytiga (abiraterone), Astellas and Pfizer's Xtandi (enzalutamide), and J&J's Erleada (apalutamide).
mCRPC treatment
Zytiga and Xtandi were first introduced into the US and European markets between 2011 and 2013 for metastatic castration-resistant prostate cancer (mCRPC). However, another breakthrough in 2018 saw the approval of a third agent, Erleada, for non-metastatic castration-resistant prostate cancer (nmCRPC), and the label expansion of Zytiga into the metastatic hormone-naïve setting, both of which became the first second-generation hormonal agents to be approved in their respective settings.
Following Erleada's approval for nmCRPC, Xtandi won a label expansion for this same indication in the US in July 2018 and in the EU in October. Despite this win, the National Institute for Health and Care Excellence (NICE) in the UK has recommended against its use in nmCRPC, leaving some to question this decision and what it means for patients.
Key opinion leaders (KOLs) interviewed by GlobalData in 2017 identified nmCRPC as an area of high unmet medical need, as there was no standard of care for this segment of patients. The typical treatment included either androgen deprivation therapy (ADT), clinical trials, or off-label use of Zytiga and Xtandi. The situation has recently changed with Xtandi's label expansion and Erleada's approval (in 2018 for both in the US and in October 2018 for Xtandi and January 2019 for Erleada in Europe).
However, given NICE's recent assessment of Xtandi, it is still unknown whether these drugs will be made available to European patients. For now, the situation from the patients' perspective appears to have been mostly unchanged. Many patients may need to wait until their disease becomes metastatic in order to gain access to these life-saving therapies.
Only about 20% of patients who have the castration-resistant disease have nmCRPC, with the rest being metastatic. However, metastases are becoming easier to detect, and it is possible that most, if not all, patients with nmCRPC have microscopic metastases that are as yet undetectable with modern technology. The goal of treating these patients is to extend their life expectancy and to delay the occurrence of metastases. This raises the question of whether delaying access to therapy may harm patients. Although Xtandi does work to delay metastases, it does not prolong overall survival (OS), the latter of which was a contributing factor to NICE's decision. Another important consideration is that once a patient is resistant to one hormonal agent, cross-resistance mechanisms make it unlikely they will respond to another.
Although delayed therapy may be counterintuitive, NICE's decision to not recommend Xtandi for nmCRPC was based on the best available evidence, and delaying treatment until the disease becomes mCRPC may be the best option for patients and healthcare budgets since it does not appear to lead to a different survival outcome.
For the near future, GlobalData believes that nmCRPC will remain an unmet need and that unless NICE reverses its decision, many nmCRPC patients in the UK will continue to be treated with ADT and will likely progress quickly to mCRPC.