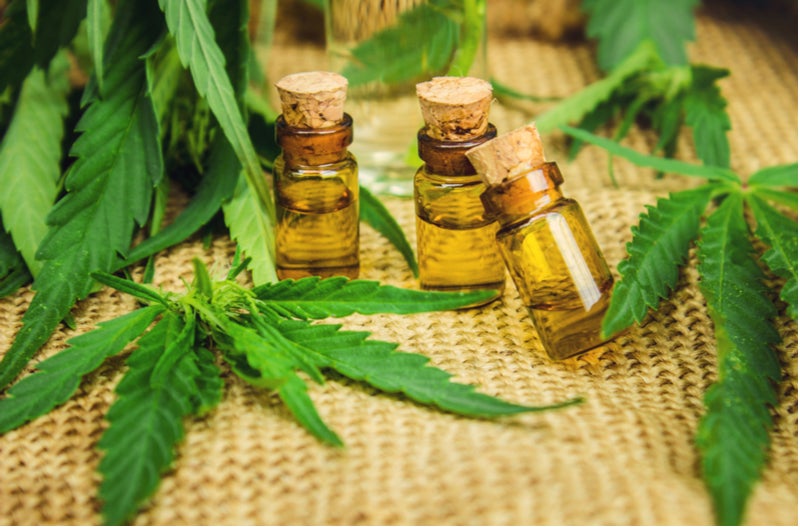 With cannabis slowly becoming legalised across North America, physicians meeting recently in Chicago at the American Society of Clinical Oncology (ASCO) 2019, discussed the importance of monitoring patients wishing to take cannabis and furthermore discussed the clinical symptom management of these oncology patients.
Medicinal cannabis 2019
It is documented that up to 24% of oncology patients are currently using cannabis primarily for pain, nausea and to help to treat their cancer. This is a high statistic of patients who have no or limited access to evidence-based information about the substance. Key opinion leaders (KOLs) stated that many patients are turning to alternative sources such as the internet to gain information about the use of cannabis as an adjuvant to their oncology treatment, and this has led to the patient possibly using products containing high levels of THC and CBD which cause more adverse effects than symptomatic benefit.
Cannabidiol (CBD) and tetrahydrocannabinol (THC) are both found in cannabis plants.
Due to the inconsistent state laws within the US, many physicians are currently in a state of uncertainty about how to manage patients correctly. Many feel they do not possess the correct level of knowledge about the substance (29.4%) possibly due to the lack of clinical guidelines or clinical education they have received about the cannabis to date. Furthermore, many believe that decisions should be based on high-level evidence-based medicine gained from clinical trials, and this type of information is not available due to the federal regulations stating no clinical trials can be conducted using cannabis.
With the lack of North American clinical trials data, some physicians have reviewed international data and the evidence for the use of cannabis for the management of oncology symptoms. The outcome from international clinical trials is very mixed; hence, it is still unclear whether it is beneficial for cancer pain or nausea and vomiting. KOLs at ASCO highlighted that the psychoactive effects of cannabis produce desirable impacts that lead to a reduction of patient perception of the prevalence of adverse drug effects or can help to improve the quality of life of oncology patients by reducing anxiety and promoting relaxation for many patients who may be going through a traumatic oncology journey.
The physicians at ASCO concluded they are no longer in a position to turn a blind eye toward to concomitant use of cannabis by oncology patients; it is being used frequently. Cannabis use has the potential to affect treatment outcomes for prescribed therapies, in particular checkpoint inhibitors, but also has the potential to interact with several prescribed medicines used for comorbidities such as warfarin, hence it should be documented in patients' medical notes. Furthermore, the healthcare team should receive education about the substance, and inevitably, this will allow them to prioritise, educate and advise patients. Until further guidelines are produced, KOLs have recommended that patients who wish to start using cannabis, begin slowly and at a low dose and up-titrate very gradually to establish a suitable dose. Throughout the treatment journey, patients should be monitored to ensure that substance use disorder is prevented.
In conclusion, patient autonomy is key to the successful integration of cannabis into oncology care. Medical guidance is needed and wanted by patients. It is essential for physicians and the medical team to ask about cannabis use and address potential social and medical barriers that are in place which prevent safe accessibility and usage.
Related report:
How Will UK's Relaxed Regulations for Cannabis-Based Products Impact Clinical Practice?