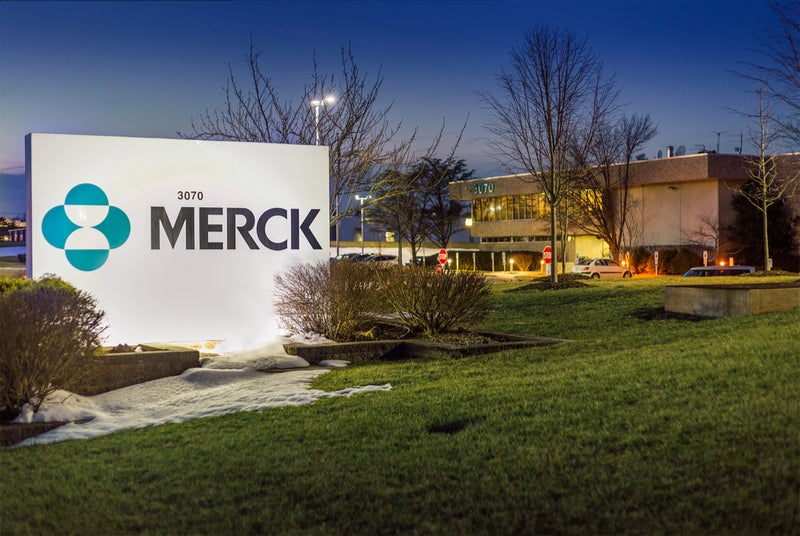 Merck's bid for less frequent Keytruda (pembrolizumab) monotherapy dosing in certain cancers could enhance its use, but this comes with concerns for increased patient monitoring, experts said. 
They expect a quick switch to the new less frequent schedule owing to its convenience, but some cautioned for more proactive monitoring, especially in the initial treatment cycles until safety is established.
The FDA accepted a supplemental Biologics License Application (sBLA) pertaining to a less frequent Keytruda dosing schedule — 400mg every six weeks or Q6W — on 9 July 2019, and awarded an action date of 18 February 2020. A Q3W infusion over 30 minutes is the current dose in its approved indications. Merck's sBLA is limited to Keytruda's use in melanoma, classical Hodgkin lymphoma (cHL), primary mediastinal large B-cell lymphoma, gastric cancer, hepatocellular carcinoma (HCC) and Merkel cell carcinoma.
While Keytruda is approved in 14 tumour types and across microsatellite instability-high (MSI-high) cancers, most experts anticipated the updated dosing schedule to impact only the indications specified in the updated label, and not other cancers or when used in combinations. This is due to possible pharmacodynamic differences between different indications and the need for data to back the potentially off-label use of Keytruda's Q6W in chemotherapy combinations. Also, the Q6W schedule would not align with chemotherapy but could be a consideration in the future as more trials readout.
In Europe, the CHMP recommended approval on 4 March 2019 for the Q6W dose's use in eight indications over five tumour types where it is currently approved as a monotherapy. While the latest Keytruda EMA label includes the 400mg Q6W dosage, it does not have any additional monitoring requirements for that schedule.
Experts viewed Keytruda's Q6W schedule to be a convenient one compared to other checkpoint inhibitor regimens that are more frequent. Bristol-Myers Squibb's Opdivo (nivolumab) can be dosed once every two or four weeks, Roche's Tecentriq (atezolizumab) is dosed Q2W or Q3W, and AstraZeneca's Imfinzi (durvalumab) and Pfizer's Bavencio (avelumab) are both on a Q2W schedule.
Keytruda sales were $7.17bn in 2018, per the company, and its estimated global revenues in 2025 will be $22.17bn, as per GlobalData. Merck's market cap is $212.18bn. In contrast, total sales of Opdivo are expected to reach $12.01bn in the same year, and BMS' market cap is $89.59bn.
Merck did not respond to a request for comment.
Fewer doses favoured by patients and oncologists but safety caveats linger
Oncologists choose the anti-PD1 agent that is most convenient for a patient, said Dr Paul Chapman, medical oncologist, Memorial Sloan Kettering Cancer Center, New York, pointing to a preference for Opdivo in place of Keytruda when the former's Q4W dose was made available and the latter was on the Q2W schedule.
Merck's sBLA is likely in response to Opdivo's update to the Q4W dose, said Dr Ryan Sullivan, assistant professor, haematology and oncology, Massachusetts General Hospital, Boston. A 480mg Q4W Opdivo dose was approved in tumour types including melanoma, NSCLC, renal cell carcinoma (RCC), urothelial carcinoma, cHL, head and neck cancer and HCC on 6 March 2018.
There is much interest from patients to lengthen the interval between two doses, said Dr Frank Griesinger, director, Department of Internal Medicine – Oncology, Pius Hospital, Medizinischer Campus, Universität Oldenverg, Germany. But the less frequent Q6W schedule would not just be convenient for patients, but also physicians, said Dr Giulio Metro, staff physician, Medical Oncology, Santa Maria della Misericordia Hospital in Perugia, Italy, while comparing it to Opdivo's Q4W dose.
While approved in the EU, the Q6W dose is not yet available in Italy where it is still being assessed by local payers, said Metro, adding that it should be accessible soon.
The Q6W Keytruda schedule is for specific tumours where it was already approved as a monotherapy, including head and neck cancer, urothelial cancer, cHL and melanoma, along with NSCLC, where the drug is part of an EMA-approved combination with chemotherapy that considered a Q3W Keytruda dose.
Dr Jens Bedke, professor and chair, Department of Urology, University Hospital Tuebingen, Germany, said the Q6W Keytruda dose is already being used in his practice but it is important to see patients between the two doses to oversee any potential side effects. Immune-related side effects can be rare, but still warrant careful monitoring, he added. Immune-related adverse events seen with Keytruda that can lead to treatment modifications include pneumonitis, colitis and nephritis.
From a dosing standpoint, the pharmacokinetics between the 400mg Q6W dose and 200mg Q3W dose are similar and predictable, said Sullivan. However, significant toxicities leading to hospitalization or fatalities happen with the initial 1-2 doses, and it may be important to know how well an individual patient does over that period before committing to a higher dose that could lead to prolonged adverse events, he said. For example, if a patient on the Q6W dose develops myocarditis at week three, they could still have drug exposure for a long timeframe, he said.
A similar approach is taken with Opdivo, where it is given Q2W for the first 12 weeks, after which patients are switched to a Q4W regimen, he added.
Patients will likely be switched to the Q6W regimen only once they have a stable response and do not have any major toxicities, said Griesinger. That, and the fact that patients are being educated on the potential side effects of the Q6W dose and are being told to give the doctor's office a call if they occur led Griesinger to say he did not anticipate any major concerns due to seeing patients less frequently.
Less frequent dosing in combo needs more data
The Q6W dosing schedule could be considered even when Keytruda is combined with chemotherapy, said Dr Federico Cappuzzo, director, Medical Oncology, AUSL della Romagna, Ravenna, Italy, since it would facilitate easier use of Keytruda. Keytruda is approved for use as a monotherapy in 1L NSCLC patients with a PD-L1 expression of ≥50%, and in combination with chemotherapy in 1L squamous and nonsquamous NSCLC patients.
However, Bedke and Metro said they would not consider the Q6W dose when Keytruda is part of a combination. While it is fine to study drugs at different doses for use in the combination setting, supportive data is required before using the less frequent schedule in combination with another drug, said Sullivan.
Moreover, even if there was an opportunity to use Keytruda off-label in combination with chemotherapy at a Q6W dose, it would still need evidence backing the prescription, said Dr Christopher Azzoli, director, Thoracic Oncology, Brown University, Providence, Rhode Island. There could be unique pharmacodynamics issues at play that may vary between cancer types, so it is hard to extrapolate between combination strategies and patient populations, he added. Nonetheless, such clinical studies would pay off since they could lead to major cost savings for third-party payers, said Azzoli.
Also, chemotherapy is still dosed Q3W, and its dose cannot be doubled or made less frequent to suit a Q6W schedule, so patients will still need to see a doctor at three weeks, said Metro and Griesinger. But even in the combination setting, pending clinical data backing its use, the Q6W Keytruda dose may be considered in the future in practice if Keytruda is being given as maintenance after initial chemotherapy, said Griesinger.
While not in combination with chemotherapy, BMS' CTLA4 inhibitor Yervoy (ipilimumab) has a Q6W schedule and is being studied in combination with Keytruda in NSCLC patients, Metro pointed out. A Merck-sponsored Phase III KEYNOTE-598 trial (NCT03302234) is evaluating Keytruda with Yervoy or placebo as a first-line (1L) treatment for NSCLC patients whose tumours are PD-L1 positive or tumour proportion score of > or equal to 50%. In the study, a 200mg Q3W dose of Keytruda is being evaluated, and the trial's primary completion date is in February 2023.
by Manasi Vaidya in New York and Reynald Castaneda in London
Manasi Vaidya and Reynald Castaneda are Senior Reporters for Pharmaceutical Technology parent company GlobalData's investigative journalism team. A version of this article originally appeared on the Insights module of GlobalData's Pharmaceutical Intelligence Center. To access more articles like this, visit GlobalData.