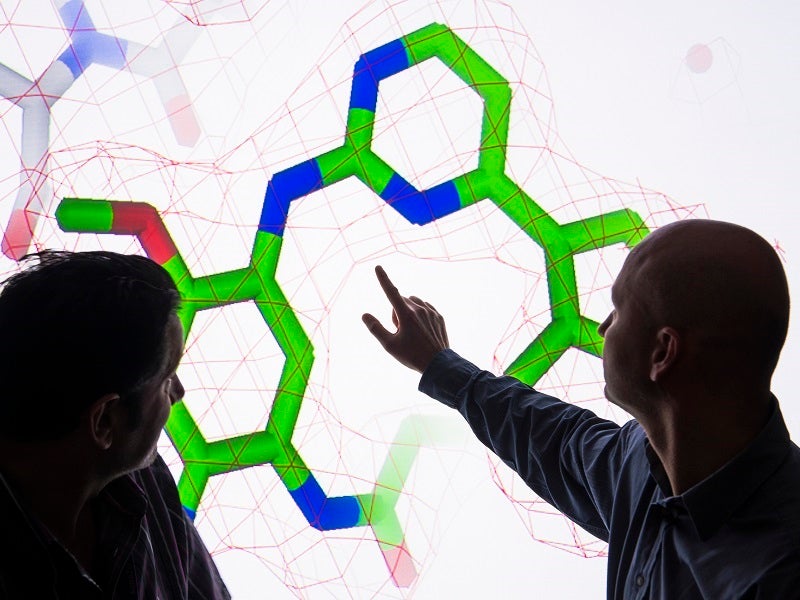 AstraZeneca announced on March 11 a collaboration with US-based biotech Seres Therapeutics worth $20m, which aims to further understand the role that the gut microbiome plays in the efficacy of cancer immunotherapy treatment.
During the three-year partnership, research will utilise microbiome-based approaches to indicate which patients are likely to respond best to certain cancer immunotherapies. Additionally, Seres' SER-401 may be studied in combination with checkpoint inhibitors from AstraZeneca's cancer pipeline, including its PD-L1 checkpoint inhibitor Imfinzi (durvalumab). SER-401 is an investigational compound that is derived from heathy individuals who possess a microbiome composition or 'signature' that is similar to that of patients who are known to respond to immunotherapy drugs.
SER-401 is currently being investigated in combination with Bristol-Myers Squibb's anti-PD-1 checkpoint inhibitor Opdivo (nivolumab) in a Phase Ib trial to determine if it can promote responses in patients with metastatic melanoma. The primary outcome of this trial is the percentage of patients with adverse events, while a secondary outcome is the determination of the engraftment of SER-401 bacteria in the microbiome relative to placebo.
There is a growing body of preclinical and early clinical evidence of a link between microbiota in the gut and patient responses to immunotherapy, including the use of immune checkpoint inhibitors. This has already attracted significant industry attention and led to the merger of Flagship Ventures portfolio companies Evelo Biosciences and Epiva Biosciences in July 2016 and a partnership between Enterome and Gustave Roussy in November 2015.
BMS leads the way in investigating microbiome in cancer
Indeed, AstraZeneca is not the first pharma giant to investigate the role played by the microbiome in cancer treatment. In November 2016, Bristol-Myers Squibb entered into an agreement with Enterome to discover microbiome-derived biomarkers, targets, and bioactive molecules that could be developed to support its immune-oncology portfolio. More recently, Vendata Biosciences licensed intellectual property from Japan's JSR Corporation in November 2017 to advance drug candidates derived from gut bacteria that activate CD8+ T cells, which play a key role in the immune system's ability to recognise and attack cancer.
The early evidence that has led to the aforementioned deals is compelling; however, the concerning compounds remain at discovery and preclinical stages of development and the Phase I trial involving SER-401 is slated to end in February 2021, so it remains too early to draw definitive conclusions on the role of the microbiome in immune-oncology.
AstraZeneca has a clear rationale for attempting to boost the efficacy of Imfinzi as clinical results have been mixed. The drug has failed to produce convincing results in the lucrative first-line lung cancer setting, where Merck & Co.'s Keytruda (pembrolizumab) has become standard of care. While Imfinzi has been FDA-approved in previously treated patients with advanced bladder cancer, and certain patients with unresectable lung cancer, gaining approval for a wider range of cancer indications is likely to be a priority for AstraZeneca.
In a wider sense, it is possible that microbiome research may lend some insight into how checkpoint inhibitors can cause dramatic tumor regressions in some patients, whereas some, inexplicably, do not benefit.