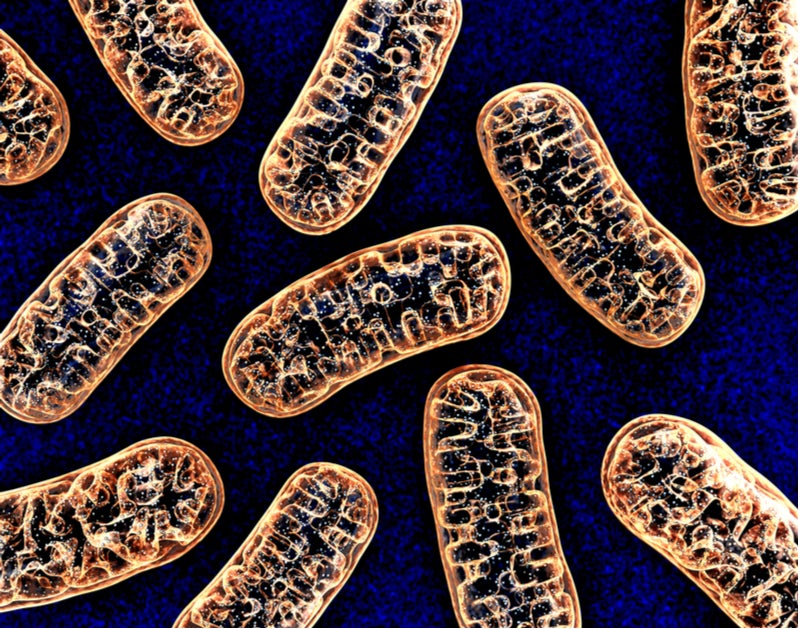 Stealth BioTherapeutics' elamipretide in primary mitochondrial myopathy (PMM) has experts reserved on Phase III achieving statistical success in its walk test coprimary endpoint.
Some experts said approval by the US Food and Drug Administration (FDA) could still be salvaged if the study missed this measure but the fatigue coprimary endpoint was successful, though other experts were cautious.
Mitochondrial disease treatment
In previous elamipretide studies, the drug just missed statistical significance on the six-minute walk test (6MWT), experts noted in explaining their reservations for the Phase III. Although the 6MWT is a validated and well-accepted measure, it lacks clinical relevance, some added. The fatigue scale, though, is an important quality-of-life metric, interviewed experts agreed, as fatigue is a key symptom in this disorder.
Mitochondrial myopathy – or mitochondrial disease – is an umbrella term for several different types of conditions caused by faulty mitochondria.
Phase III MMPOWER-3 (NCT03323749) data is expected at the end of 2019, with analysts widely enthusiastic. One analyst report models sales of $700 million in 2027 for elamipretide in the US in PMM, noting this is a conservative value given the lack of available therapies. Stealth, which has a $455.4 million market capitalisation, did not respond to a request for comment.
Walk test success uncertain
Earlier elamipretide trials showed positive trends in the 6MWT measure, but none were statistically significant, prompting grim expectations for MMPOWER-3 reaching that benchmark for the same endpoint, said Dr Richard Frye, chief of the Division of Neurodevelopmental Disorders at Phoenix Children's Hospital, Arizona. While investigator Dr Fernando Scaglia, professor of molecular and human genetics, Baylor College of Medicine, Houston, Texas, agreed that the earlier statistical nonsignificance hampered confidence for MMPOWER-3, he noted that one of the trials came close to statistical significance.
Phase I/II MMPOWER (NCT02367014) and Phase II MMPOWER-2 (NCT02805790) observed improvements (p=0.053; p=0.08) in the 6MWT. In MMPOWER, the highest dose subgroup of 0.25 mg/kg/hr achieved statistical significance (p=0.03), which corresponded to an average dose of 29.6mg (Karaa et al., Neurology 2018; 90(14):e1212-e1221). Both trials consistently showed dose-dependent benefit.
MMPOWER-3 is studying a 40mg dose, and there is a possibility that it may succeed, as the dose being tested is above the highest dose that succeeded in the previous trials, Scaglia said. The overall statistical nonsignificance in the 36-patient MMPOWER and 30-patient MMPOWER-2 trial could be due to underpowering, and the larger enrollment in the 202-patient MMPOWER-3 will elucidate that, he added.
A handful of patients who had very large improvements or some other extenuating factor, however, largely drove the result in the 0.25mg/kg/hr MMPOWER group, which showed a 64.5 meter gain compared to 20.4 meters for placebo, pointed out investigator Dr Gerard Vockley, chief of Medical Genetics, Children's Hospital of Pittsburgh, Pennsylvania. This large gain did not carry through to the next study, he noted, calling the 6MWT data modest at best. The 0.25mg/kg/hr subgroup analysis comprised only nine patients and was too small to be meaningful, Frye added.
MMPOWER-2 indicated patients who were "low walkers," or those achieving 100–450 meters on the 6MWT at baseline, benefited the most, Stealth previously stated. Whilst Vockley agreed these patients seem to have improved most, he noted that PMM encompasses such a heterogeneous population that it is difficult to say whether results could replicate in Phase III and be statistically significant for an FDA nod. The company has said MMPOWER-3 is enriched for this population.
Fatigue could salvage provability
Even if the 6MWT does not hit statistical significance, the FDA could approve elamipretide if the p-value is very close, said a former FDA official, who is also an orphan drug expert. The caveat would be that the company would likely have to monitor patients postapproval to see if they maintain the ability to have more strength and less fatigue, she added. Frye and Scaglia were more reserved, saying while it is likely the trial has to achieve statistical significance in at least one coprimary endpoint, it is not clear if the FDA might require success in both. Coprimary endpoints in MMPOWER-3 of the 6MWT and change in total fatigue score on the Primary Mitochondrial Myopathy Symptom Assessment (PMMSA) will both be measured at 24 weeks.
The FDA may also place less emphasis on the 6MWT versus the fatigue score in the PMMSA, the former FDA official and Vockley said. The agency is increasingly focused on quality-of-life scores across all diseases, they explained. The 6MWT has been criticised in the patient community as being overused, the former FDA official said. It is hard to take the 6MWT and translate it to the real world in terms of doing errands, going to work or social activities, Frye and Vockley said. However, Scaglia hedged on whether the 6MWT is less important than fatigue scores, noting that both are important measures of function. He added he would have liked to see other function measures such as the handgrip test.
Patients on the MMPOWER-3 open-label extension part of the study have said they feel unequivocally better and are able to do more activities than they did before drug treatment, Vockley said. Frye, Vockley and Scaglia were rallied by the inclusion of fatigue as a coprimary endpoint, as it achieved success in MMPOWER-2. They agreed should it repeat the success in MMPOWER-3, it could show at least a reliable improvement in fatigue scores across trials. Fatigue is particularly important to measure in PMM, as patients may perform strongly in one muscle test but then get progressively weaker as their cells make less energy, a paediatric PMM expert said.
As myopathies are a set of complex diseases, it is very difficult to establish reliable trial endpoints, the pediatric PMM expert and Vockley said. Thus, focusing on only one aspect, in this case muscular strength, allows for an easy measure although it does not address the condition's comprehensive ability to affect all parts of the body, she and Vockley noted.
Approval potential is bolstered by the fact there are no other drugs approved for this condition and the physical outcomes associated with PMM are dire, experts agreed.
by Jennifer C. Smith-Parker in London and Shuan Sim in New York
Jennifer C. Smith-Parker is Senior Editor and Reynald Castaneda is a Senior Reporter for Pharmaceutical Technology parent company GlobalData's investigative journalism team. A version of this article originally appeared on the Insights module of GlobalData's Pharmaceutical Intelligence Center. To access more articles like this, visit GlobalData.