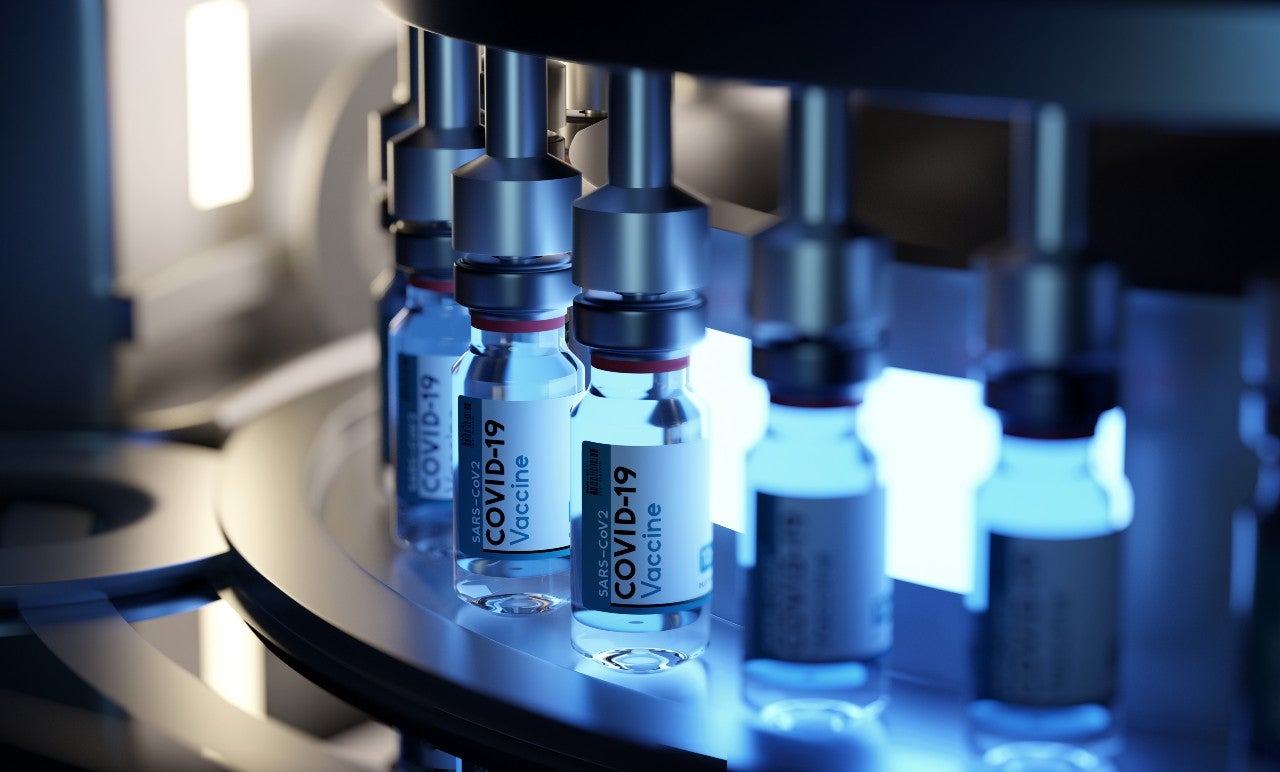 Takeda (Tokyo, Japan) has recalled 1.63 million doses of Moderna's (Cambridge, MA, US) Covid-19 vaccine in Japan after three lots were found to have been contaminated with stainless steel by the contract manufacturer Laboratorios Farmaceuticos Rovi (Madrid, Spain). Takeda, which is the distributor of Moderna's vaccine in Japan, has now signed a deal with Novavax (Gaithersburg, MD, US) to supply 150 million doses of Novavax's NVX-CoV2373 Covid-19 vaccine, still in clinical trials.
On September 1, Takeda and Moderna suspended three lots of the Spikevax vaccine containing 163,000 vials, equivalent to 1.63 million doses, after reports of particulate in vials. Rovi discovered the particulate was stainless steel, "related to friction between two pieces of metal installed in the stoppering module of the production line due to an incorrect set-up" during a line changeover.
The companies issued a statement saying that "The rare presence of stainless steel particles in the Moderna Covid-19 vaccine does not pose an undue risk to patient safety and it does not adversely affect the benefit/risk profile of the product… Metallic particles of this size injected into a muscle may result in a local reaction, but are unlikely to result in other adverse reactions beyond the local site of the injection."
About 500,000 people have had shots from the three suspended batches. Japan's Ministry of Health, Labour and Welfare (MHLW) has announced three deaths in men who received the Moderna vaccine; the companies said that there is "no evidence" that the deaths are related to the vaccine. "The relationship with vaccination is unknown," said the MHLW in a statement.
Takeda and the Japanese Government had signed two deals to import a total 100 million doses of Moderna's vaccine. Rovi manufactures the vaccine's API in Granada, Spain, and does dose manufacture, vial filling, and packaging in Madrid. Rovi signed the dose deal in July 2020, adding equipment and staff to its Madrid site. After signing the API contract service agreement in April this year, Rovi added a line at its Granada facility that can produce 100 million doses per year.
Separately, some doses of the vaccine were found to be contaminated with material from the rubber stoppers. The rubber fragments are believed to have entered the vaccine due to incorrectly inserted needles.
Novavax Deal Replaces Moderna Doses
Takeda announced a new deal with the Japanese government on September 7 for 150 million doses of Novavax's vaccine candidate (known as TAK-019), to be manufactured in Japan by Takeda. Takeda will begin manufacturing in Japan in early 2022, subject to the vaccine's regulatory approval. Novavax is licensing manufacturing technologies to Takeda so that the latter can manufacture the vaccine antigen. Novavax is supplying the Matrix-M adjuvant. The vaccine is in Phase II in Japan and Phase III in the US and EU.
Japan has also signed deals for 120 million doses of AstraZeneca's (Cambridge, UK) vaccine and 194 million doses of Pfizer Inc (New York, NY, US)/BioNTech SE's (Mainz, Germany) vaccine, the GlobalData Covid-19 Vaccination Dashboard shows.
According to the GlobalData Covid-19 Vaccination Dashboard, 155 million Covid-19 vaccine doses have been administered in Japan, equivalent to 1,225 doses per 1,000 people.